Brexit was about more than immigration
The backlash to May's deal shatters some elitist prejudices.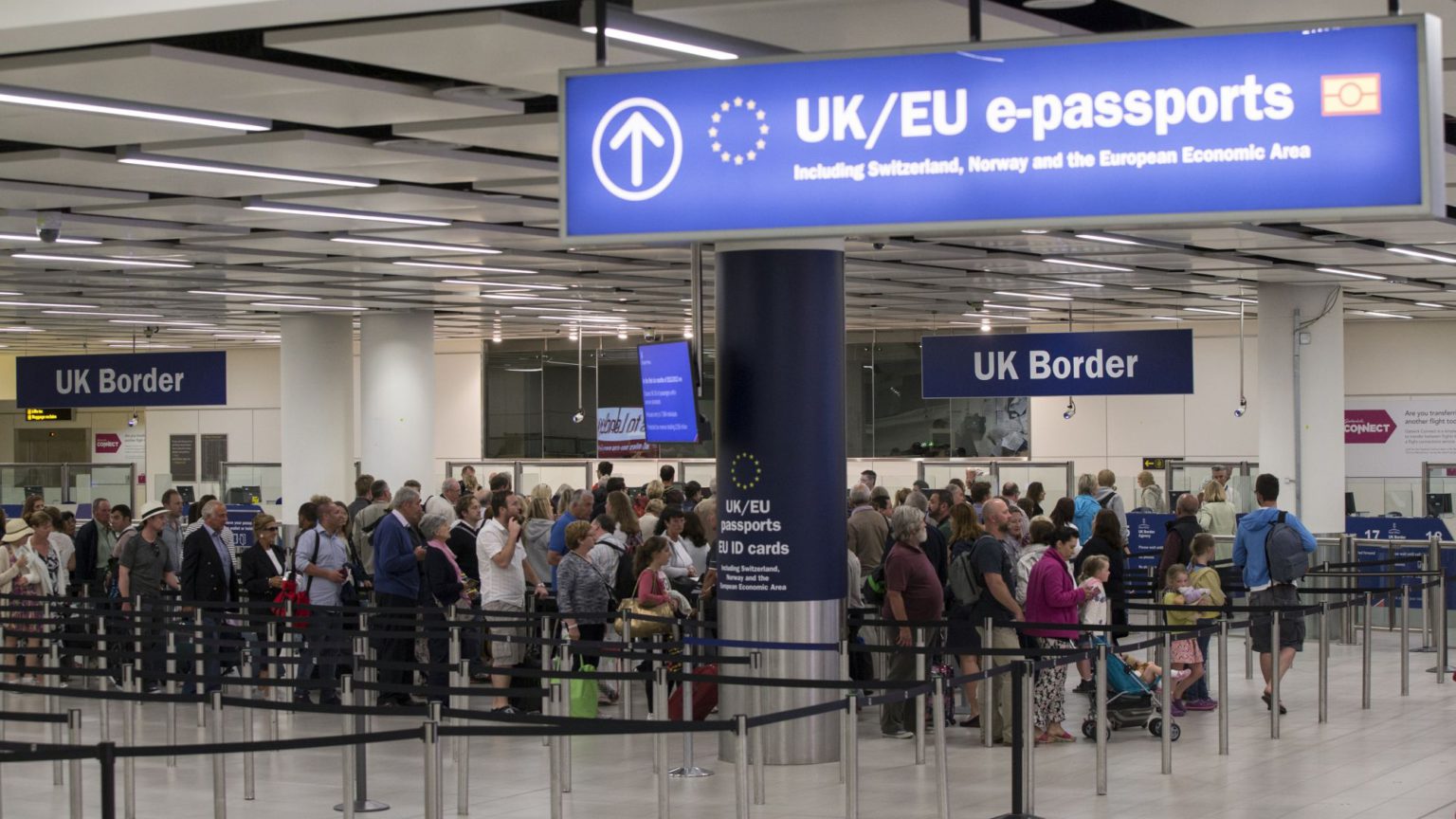 We Brexiteers are often told that we didn't know what we voted for, that we didn't have the loaf to understand the question being put to us in the EU referendum or what was at stake.
This is little more than a neat way for elitist Remainers to explain away their failure to convince us to stay in the EU in the first place. Apparently, there was no saving us.
But just as irritating has been the tendency to tell us why we voted Leave, to impute our motives from afar in pursuit of various political agendas.
Racism has been the most execrable explanation, flung at us in the face of all evidence showing declining prejudice in Britain. Then there's desperation, the idea that austerity-battered Britain was just letting out a cry for help – a more 'caring' gloss on the 'they didn't know what they voted for' thesis.
But the most widespread explanation is, of course, that the Brexit vote was all about immigration; about an unshiftable, irrational fetish for tighter border controls among a certain set of the British public.
Now, no one would argue that it wasn't a huge factor. Concern about immigration numbers is a near permanent feature of British politics. The British public never voted for EU free movement, and many clearly want it to come to an end.
But the fact remains that the number-one reason people voted to leave the EU was, according to the Ashcroft polls, 'the principle that decisions about the UK should be taken in the UK'. Aka, sovereignty.
'Regain control over immigration' was second, and it is in many ways inseparable from the first. Taking back control means taking back control of borders, too.
For many people who voted Leave, then, Brexit meant sovereignty and sovereignty meant controlling immigration. It was not simply a vote to reduce migration by any means necessary.
This might sound like splitting hairs. But it is important. Because the idea that Brexit was purely about immigration, and that sovereignty was only ever a concern of a handful of Tory Brexiteer eggheads, remains the dominant narrative.
You see this in the discussion among the Stop Brexit crew about how they might reverse the referendum result while keeping the Leave-voting plebs happy.
The answer, invariably, is keeping EU free movement while trying to ameliorate its economic impact – subtle curbs on rights to work, migrant-impact funds for struggling areas, and clampdowns on bosses importing cheap labour.
This sort of strategy is what New Labour lord turned anti-Brexit loon Andrew Adonis calls 'tough on Brexit, tough on the causes of Brexit'. Charles Clarke and Alan Johnson, two former Labour home secretaries, set out a similar argument in the Guardian this week.
But we also see it in prime minister Theresa May's attempt to sell her much-maligned Withdrawal Agreement to the nation. In a speech at the Confederation of British Industry on Monday, she made ending free movement her central argument as to why her deal delivered on Brexit.
She said immigration was 'an issue of great importance to the British people' and tried to assure us that 'once we have left the EU, we will be fully in control of who comes here'.
But this was a clear attempt to distract from the fact that May's draft withdrawal text, which sparked a slew of cabinet resignations last week, completely undermines another 'issue of great importance to the British people': namely, sovereignty.
May's plan, which she is hoping to finalise in Brussels this week, would mean us technically leaving the EU, only to be bound by EU rules indefinitely. As Jon Holbrook put it on spiked this week, the UK would 'not be in the EU, but it will be ruled by the EU'.
May seems to think that becoming a colony of the EU is a small price to pay for insulating us from the economic shock of a proper Brexit. And she's betting that ending free movement is enough to keep voters onside.
Because that's all we cared about in the first place, right?
Wrong. The public backlash to the Withdrawal Agreement has been swift, among both Leavers and Remainers, as reflected across various polls. According to a YouGov survey, 58 per cent of Leave voters say the deal doesn't respect the referendum result – just 26 per cent think it does.
This shouldn't come as a surprise. Well before May's exit deal landed, Brexit voters twigged that we were headed for a perverse kind of Brexit that would leave us with less control than we have now. And they're not happy about it.
After May released her so-called Chequers proposal for future trade with the EU, one poll showed that sovereignty and the ability to do trade deals – the two things Chequers would concede to the EU – had leapfrogged immigration to become Leave voters' top two concerns.
Now, British people – Leavers and Remainers alike, as it happens – want immigration numbers to come down. Those of us who are pro-immigration play that fact down at our peril. But the reason it has in recent decades become a particularly hot-button issue has little to do with mounting xenophobia or fear.
Rather, the level of concern about immigration has been intensified by the lack of control people have over it. They worry about the economic and cultural impact of immigration, and feel they are powerless to stop it. Immigration has become the most salient, felt issue on which democratic control has been denied to us.
Let's not forget that EU free movement was not only forced upon British people (no one ever voted for it at a referendum or General Election), but also that many of those who spoke up about it were either smeared or ignored.
The point here is that there is a clear relationship between the depth of people's concerns about immigration and our political system's inability to respond to them.
Indeed, Ipsos MORI found that in the months after the Brexit vote, when it seemed, briefly, that the government was actually planning to implement it, both Leavers and Remainers became more positive about immigration – even though the number of people who wanted numbers decreased remained the same.
This is why May's plan to bang on about free movement until we all forget about sovereignty won't work. Yes, many Brexit voters want free movement to end. But above all they want a new kind of democracy in Britain to begin. They see more control, more democracy, as the way to get what they want.
And they're right.
Tom Slater is deputy editor at spiked. Follow him on Twitter: @Tom_Slater_
Picture by: Getty
To enquire about republishing spiked's content, a right to reply or to request a correction, please contact the managing editor, Viv Regan.