Elizabeth Warren: ancestry appropriator
What this tawdry stunt reveals about the liberal-left.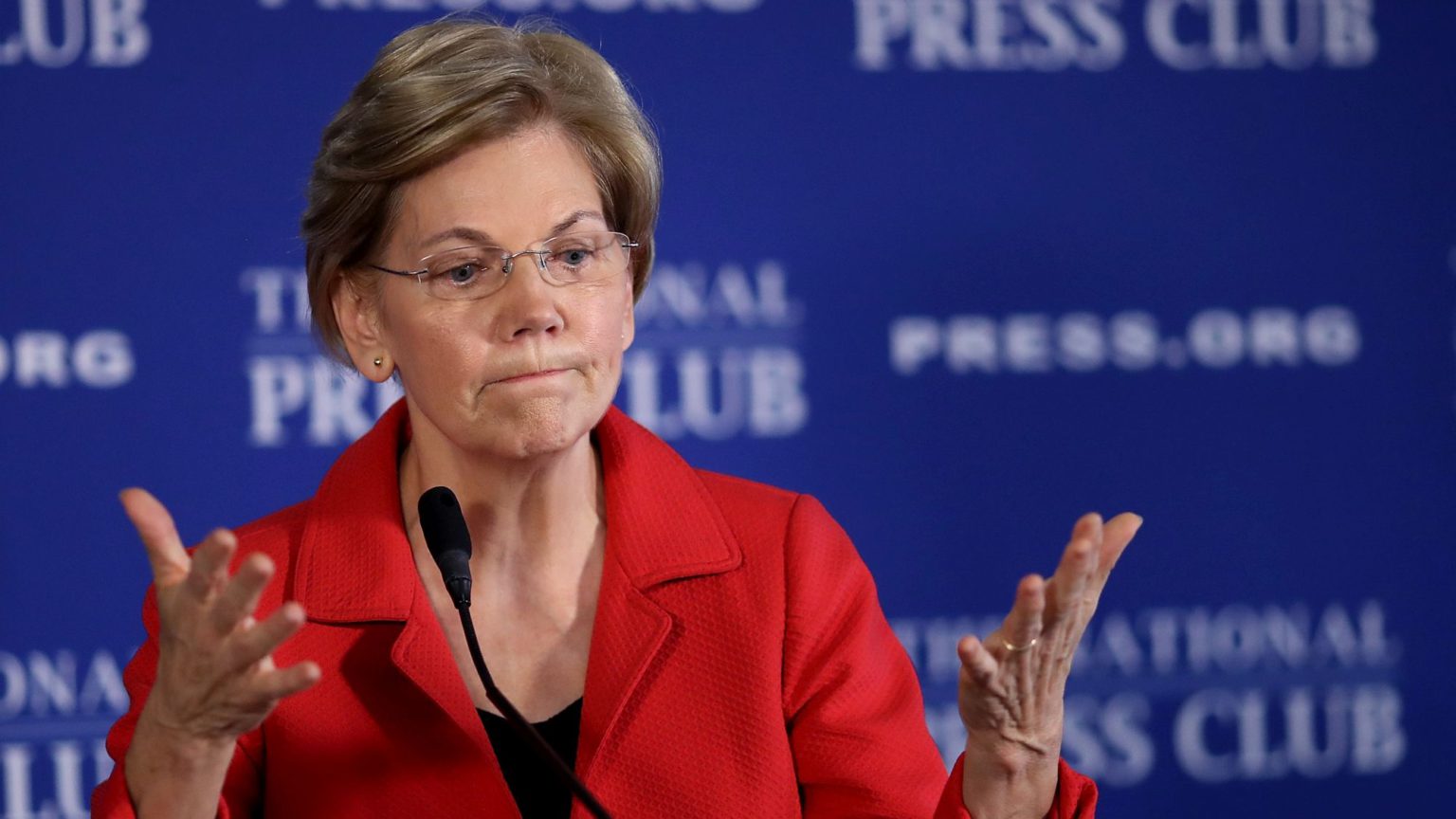 It doesn't take much to be accused of cultural appropriation these days, especially of appropriating Native American culture. The Washington Redskins have faced demands to change their name. Native American headdresses have been banned on campuses and at certain music festivals.
And yet Democratic senator Elizabeth Warren is yet to be 'called out' by many on the so-called progressive left over her announcement that she has had a DNA test confirming she is at least 1/1024th Native American – a proportion so low as to be meaningless.
This farce has been going on for years. In 2012, it was revealed that, while an academic, Warren had listed herself as a member of a minority in a law-teacher directory. While she was teaching at Harvard Law School, she was once referred to as a 'woman of colour', when the college came under fire for its lack of diversity.
Since she entered politics, she has been accused of fabricating her Native heritage. Donald Trump made a point of mocking her during his presidential campaign, dubbing her 'Pocahontas'. There is a lot to criticise Trump for, but on this, he was dead right.
It is difficult to prove Native American heritage via a DNA test because of how sparse Native American DNA samples are to provide comparisons. To make up for this, DNA samples from South American native populations, in Peru and Mexico, have been used to fill in the gaps. But in any case, Warren, it turns out, is actually less Native American, according to the existing tests, than the average European-descended American, who tends to have 0.18 per cent Native American DNA, as opposed to Warren's 0.098 per cent.
The Cherokee Nation, the tribe whom Warren claims to have roots with, has condemned her, releasing a statement saying that her stunt was 'inappropriate and wrong', and that she is 'undermining tribal interests with her continued claims of tribal heritage'. But perhaps what Native Americans actually think doesn't matter to Warren.
At best, we could say that Warren took a family rumour and used it to make herself more interesting. At worst, she tried to exploit Native identity for her own political ends. Her DNA test has been interpreted as a sign that she's going to run for president in 2020, and was trying to defuse one of Trump's attack lines. But if some Democrats think the best response to Trump is a white woman trying to exploit the historical suffering of an indigenous population, then they should get ready for The Donald's second term.
The history of Native Americans' treatment is a brutal one. That Elizabeth Warren has tried to piggyback off their historical suffering for her own ends is shameful. This is far more serious than someone donning a headdress at a music festival. For all the liberal-left's railing against cultural appropriation, it seems many of them don't really care about the cultures they claim to be standing up for.
Ieuan Joy is a writer.
Picture by: Getty
To enquire about republishing spiked's content, a right to reply or to request a correction, please contact the managing editor, Viv Regan.