Cultural appropriation: the ultimate First World problem
Only privileged schmucks think cultural mixing is a bad thing.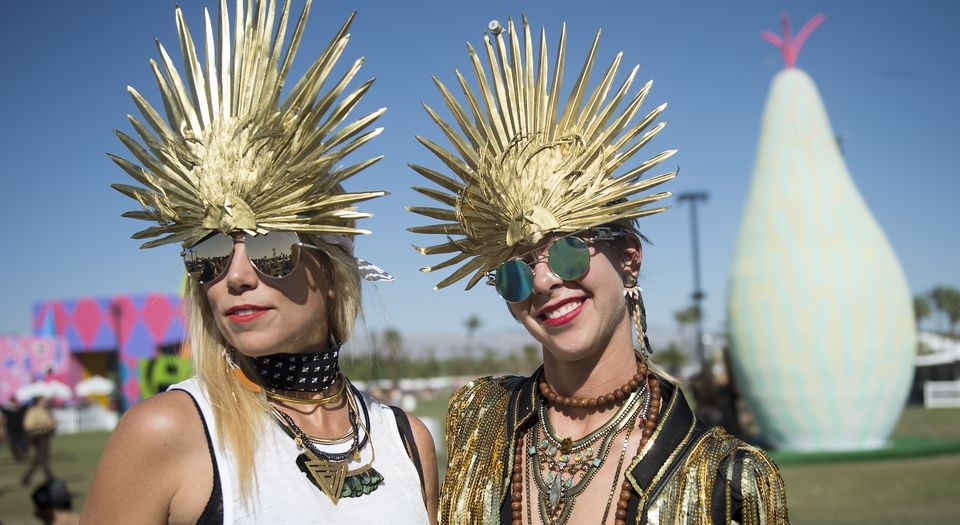 If ever there was an entirely invented problem, it is 'cultural appropriation'. No one had even heard of it five years ago. Now it pops up in news stories on an almost weekly basis.
Mansfield College at Oxford University cancelled a cannabis-themed party a few weeks ago because some students feared it could lead to cultural appropriation. It seems some were concerned that the team organising the event drew on the music and culture of the Caribbean in its invitation.
That anyone could care so much as to complain about an event that encouraged students to 'Get creative with puns' for fancy-dress ideas – 'Ganjalf', 'The Grim Reefer' and 'Ganja Claus' were among the suggestions – is just sad.
Last week, a Bristol student found himself in hot water for holding a 21st birthday party with a British Raj theme. The birthday boy wore a golden turban and bindi to the party. It was a private function held outside of the university, yet Bristol University's black and minority ethnic committee still felt the need to comment on the party, saying they were 'deeply saddened and disappointed'.
Other Oxford colleges have been criticised for holding a 1920s party, for fear it would offend ethnic minorities and women (because they weren't allowed to go to university in the 1920s), and a New Orleans-themed party, as students claimed it promoted 'nostalgia for an era steeped in racism'. At the end of last year, it was announced that a workshop on cultural appropriation will be made compulsory for freshers at Magdalen College.
Outside of campus life, white celebrities who cornrow their hair are routinely accused of culturally appropriating a black hairstyle. A few months ago, singer Bruno Mars was accused of culturally appropriating black music.
Mars and his music were, quite rightly, defended by a number of black artists and producers. Mars is part Puerto Rican, part Ashkenazi Jewish and part Filipino – would those accusing him of cultural appropriation have him limited to writing Latin, klezmer or Filipino music?
Cultural influences are often absorbed unconsciously. So if the aim of cultural-appropriation accusers is an end to cultural appropriation in music, then they would have to limit people to listening to music of their own cultural heritage. How awful.
Which is why music is one of the best arguments for 'cultural appropriation'. We would never have had rock'n'roll greats like The Beatles and the Rolling Stones without the African-American musicians who came before them. The Rolling Stones have often cited Chuck Berry as one of their key influences.
Further back, in the classical-music world, composers from different cultures and countries constantly borrowed from each other to create masterpieces. French composer Debussy was inspired by Javanese gamelan music, and its influence can be heard in his piano compositions. Czech composer Dvorak's 'From the New World' symphony was not only about America — it was also influenced by African-American spirituals.
Let's be honest, those who cry 'cultural appropriation' are merely whingers with too much time on their hands. Not only is this a non-problem, it is also an inherently First World, middle-class problem. Just take a look at Teen Vogue's article on this year's Coachella – the annual music and arts festival held in California.
Writer Dillon Johnson complains about 'appropriative fashion' at the festival, including bindis, box braids and warbonnets. 'It's never okay to wear someone's culture as a costume, especially not for the sake of getting double taps', writes Johnson, before generously offering to 'inform and educate those that are willing to learn'.
Considering a ticket to this year's Coachella cost a minimum of $429 (and that's before you've paid for accommodation, travel and food), it's unlikey the festival-goers' fashion choices will be of much importance to most people.
One of the greatest things about culture is its unifying power. One group borrowing cultural aspects of another is a sign of a diverse society that is proud and admiring of its many influences. As an Ashkenazi (of Eastern Europe descent) Jew, I take immense pleasure in hearing Yiddish words (the language of my grandparents and great-grandparents) being used so liberally in the US. You'd be hard pressed to find a New Yorker who doesn't know words like schmuck, bubbe and chutzpah. And the liberal littering of Yiddish phrases in Hollywood films always makes me smile. It breathes new life into an old language.
The rage against cultural appropriation sucks the fun out of culture, and, even worse, encourages a new kind of segregation. We should encourage cultural sharing – it enriches our society. Only a schmuck would think otherwise.
To enquire about republishing spiked's content, a right to reply or to request a correction, please contact the managing editor, Viv Regan.