Jamal Khashoggi and the cowardice of the West
Why only now are our leaders condemning Saudi Arabia?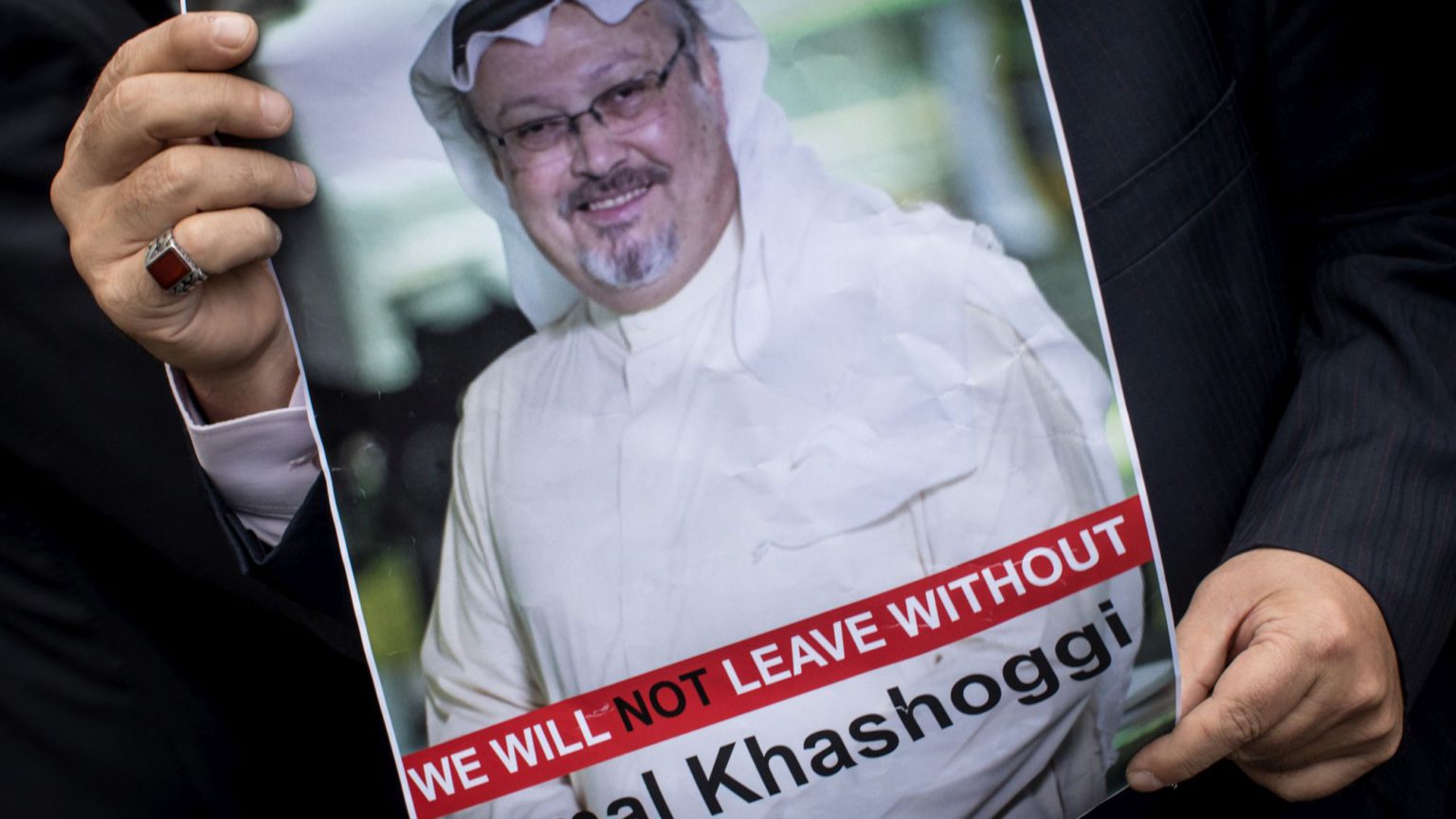 Even at this stage, no one knows, certainly beyond any reasonable doubt, what has happened to Jamal Khashoggi, the Washington Post's Saudi-born, US-based journalist, who walked into the Saudi consulate in Turkey two weeks ago, to finalise his divorce. He has not been seen since.
The Turkish state claims it has evidence that a team of Saudi agents tortured and killed him, yet its eagerness to share and leak lurid details of what allegedly happened, complete with tales of dismemberment, could quite easily have its own political motivation.
This, after all, is President Erdogan's increasingly illiberal regime we are talking about here, one not exactly known for its care for press freedom, or, indeed, the lives of those it deems a threat to the state.
Still, there seems to be a willingness in Western media and political circles to believe it is true. To believe that Saudi Arabia's young, de facto ruler, crown prince Mohammed bin Salman (MBS), authorised the killing of a foreign-based journalist, who had become very critical of his regime.
And alongside that willingness to believe what Turkey's security forces are gleefully telling them, there is something approaching outrage, too, no matter how manufactured. It is muted in largely diplomatic language, but it is there all right, wringing Western politicians' hands.
Republican Senator Marco Rubio claimed that America's 'moral credibility' is on the line in its response to Khashoggi's disappearance. The foreign ministers of France, the UK and Germany released a joint statement talking about shared values, the importance of freedom of expression, and the need to hold to account whoever was responsible for Khashoggi's disappearance.
Heck, even President Donald Trump, a man whose moral compass is in permanent rotation, told 60 Minutes there is 'something really terrible and disgusting about [killing a journalist]', adding ominously, 'We're going to get to the bottom of it and there will be severe punishment'.
It is as if they feel, or at least want to feel, that Saudi Arabia's ruling elite has possibly crossed the line, that it has potentially shown it does not share the civilised values of the West after all. Most staggering of all, it is as if they are surprised that Saudi agents could have been ordered to do such a thing. Not MBS, they're saying – not him. Not the man-boy whom US secretary of state John Kerry took under his wing five years ago; not the dynamic, 'modernising' ruler we've been selling billions of dollars' worth of arms to; not the globally oriented young man who has organised a business showcase next month, dubbed 'Davos in the Desert', for the world's wealthiest investors.
But this is Saudi Arabia we are talking about here. This is an absolutist monarchy, one that, under MBS, has concentrated power even more absolutely in a single individual. That this power can be arbitrarily exercised by him, for the detention of some dissenters, and the execution of others, is written into Saudi Arabia's very political structure.
When MBS was appointed heir apparent in 2012, the Saudi state celebrated with a wave of executions. And since MBS picked up the keys to the kingdom in January 2015, following the death of King Abdullah, the Saudi regime has, if anything, become even more oppressive. The arrests and executions have continued, most notably a year ago, when he rounded up hundreds of members of the royal family and the business elite, imprisoning and allegedly torturing them in the Ritz-Carlton hotel.
Such arbitrary, coercive actions have not stopped at the Saudi borders. There was the bizarre, effective rendition of Lebanese prime minister Saad Hariri last year, on the grounds that he was not being firm enough with Hezbollah. And there was the imposition of a trade blockade on its one-time partner Qatar, which Saudi Arabia organised through the Gulf Cooperation Council.
And above all there has been the three-year-long devastation of Yemen, a conflict that MBS himself initiated, and one that is alleged to have come at the cost of 50,000 Yemeni lives, while also displacing many hundreds of thousands more. Just this week, the UN announced that, thanks to the Saudi military's blockade and targeting of food-supply lines, the famine in Yemen could be the worst in over 100 years.
This is modern-day Saudi Arabia under the autocratic rule of MBS. And Western politicians seem surprised and disappointed that their Middle East ally might have commissioned the killing of a Saudi journalist? It beggars belief. No wonder members of MBS's circle are said to be surprised by the global outrage. As far as they might be concerned, the killing of a Saudi subject in Turkey was little more than an extension of their unremarked-upon domestic policy of rubbing out dissent.
They have been literally getting away with murder for years, and now, after this one allegation, Saudi's Western backers are upset?
But then, that is the problem with this largely politically motivated, and ever-so-slightly phoney outrage over Khashoggi's disappearance. That is to say, it is far easier to posture over the alleged killing and dismemberment of a journalist on foreign soil than it is to look at the plank in the West's own eye.
For MBS's Saudi regime has not only been getting away with murder over the past few years — it has also been fully backed, sponsored and armed by the West, and especially by the US and the UK. They are simply too invested in the Sauds' Middle Eastern ventures, particularly in their conflict with Iran, to be able even vaguely to condemn MBS. So the potential killing of a journalist outrages, while the slow-motion atrocity in Yemen barely registers.
Tim Black is a spiked columnist.
Picture by: Getty
To enquire about republishing spiked's content, a right to reply or to request a correction, please contact the managing editor, Viv Regan.