Meet the older women in revolt against #MeToo
We have a lot to learn from Anne Robinson's generation of 'warrior' feminists.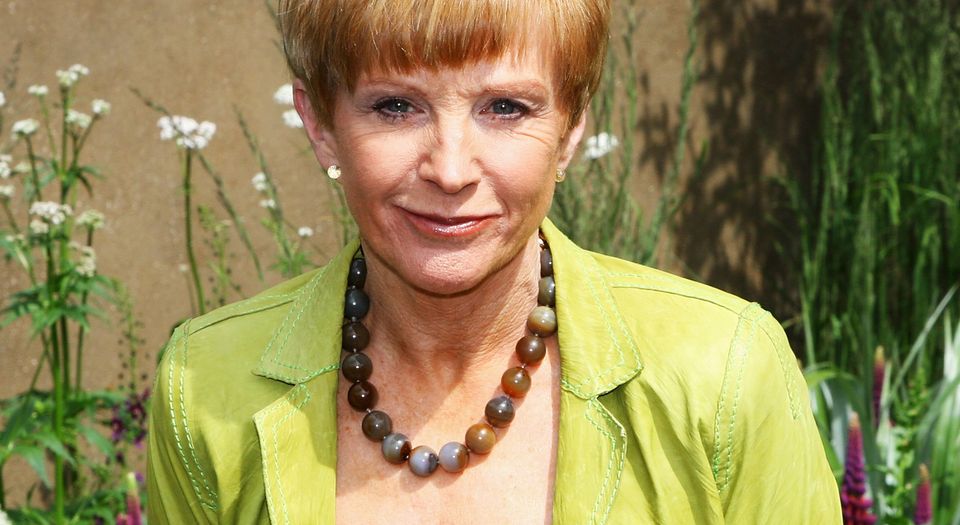 If there's one thing today's feminists hate more than the patriarchy, it's older feminists who contradict their claims about everyday sexism.
#MeToo took off after various accusations were made against Hollywood mogul Harvey Weinstein. Since then there has been almost unanimous praise for this so-called movement, from across the political spectrum and in every newspaper. However, some older women have started to speak out against #MeToo and what they see as its negative impact on sexual freedom.
The latest dissenting female voice is that of journalist and TV host Anne Robinson. Known for her take-no-prisoners presenting style, Robinson has been criticising #MeToo for months. Last year she landed herself in hot water by talking about 'fragile' women who were unable to handle unwanted advances.
This week, in an interview with the Radio Times, she stuck her neck out again: 'I'm still not sure that younger women have worked out what they want. I thought my generation had broken the glass ceiling on the journey to equality. But having passed on the warrior baton that enabled women to become prime ministers and heads of City institutions, it transpires that we're still having to put up with inappropriate behaviour from men while not doing anything about it.'
Robinson's comments have been described as controversial, but actually she makes a great deal of sense. She talked about having been chased up the stairs of Brighton's Grand Hotel by 'pathetic' trade-union leaders and politicians at conferences. 'Fortunately, I was far too quick for any of them', she said, when asked if this attention affected her ability to work. 'It's important for women to show their strength and make it clear they're not going to put up with this rubbish', she concluded.
Far from condoning men's bad behaviour, Robinson is using her past as an example to encourage women to stand up for themselves. She said women today have a choice: 'Do I get off the train and spend my life complaining and making a fuss, or do I stay on the train and make sure it never happens to me again?' Answering her own question, she said: 'I always chose the latter, but maybe I'm just a different sort of warrior.'
In our era of wilting wallflower feminism, this word 'warrior' makes a welcome change. This is the supposedly hurtful message many older feminists have been pushing: that it might not be such a bad thing if women stood up for themselves, and for their freedom. As Ann Leslie, another older feminist, told the spiked podcast last year, 'dirty old men' never stopped her from reporting from war zones or doing other jobs in journalism.
Leslie famously upset Channel 4 viewers last year when she rolled her eyes upon being asked about #MeToo. She explained that she just 'stubbed out a fag' on the hand of a man who tried it on with her years ago. At last week's Hay Festival, Germaine Greer made waves by arguing that being raped isn't the end of a woman's life, and that we should see ourselves as being made of stronger stuff.
It's not healthy to follow your elders blindly. But too many younger feminists forget that this older generation lived through very different times. Sexism wasn't just something talked about in headline-grabbing university studies or exaggerated surveys: it was a central part of women's daily lives. Today, even overhearing a dirty joke by the coffee machine is described as sexist abuse. And all that Robinson and others are saying is that if they were able to stand up for their rights back when it was commonplace for men to shove a hand up a woman's skirt, surely today's young women can cope with the odd wolf-whistle.
Contemporary feminism is blind to women's capabilities and strengths. It looks to the state to come up with regulations and surveillance for our protection. It's an apolitical and apathetic way of looking at life. The older generation has got it right – there's no point 'crying in the loos', as Robinson put it, if you want to enact change. If women are serious about fighting for freedom, we have to do two things: stop pretending life hasn't changed in 30 years, and start believing in our own ability to be warriors.
Ella Whelan is a spiked columnist. Her new book, What Women Want: Fun, Freedom and an End to Feminism, is published by Connor Court. Buy it on Amazon UK and Amazon US.
To enquire about republishing spiked's content, a right to reply or to request a correction, please contact the managing editor, Viv Regan.