Ken Livingstone: undone by his own brand of anti-racism
His own equal-opportunities approach has been turned against him.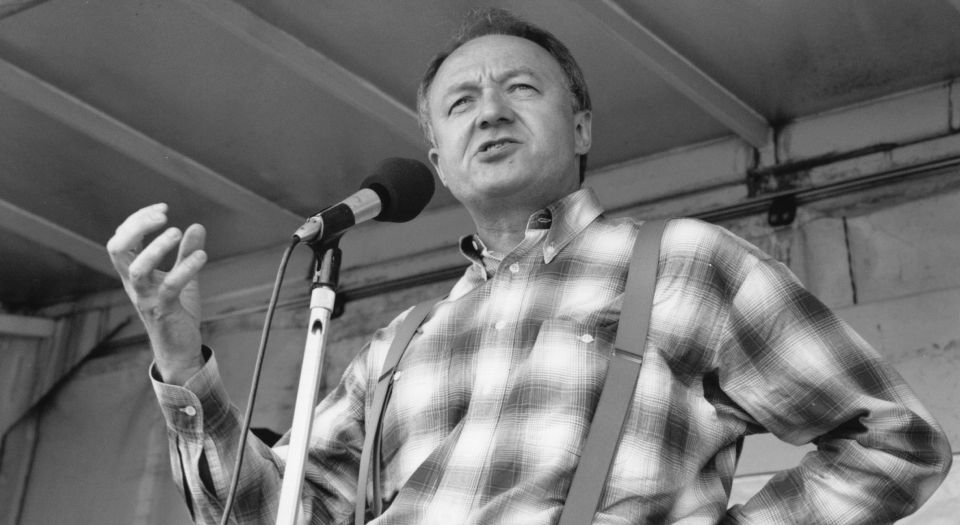 Ken Livingstone resigned from the Labour Party yesterday. Allegations of anti-Semitism, following his comments about Hitler supporting Zionism, had, he said, become a distraction. Indeed, his ongoing membership of the party had become a particular problem for Labour leader Jeremy Corbyn, his friend and ally, whose leadership has been dogged by the suggestion that he is soft on left anti-Semitism. Nevertheless, Livingstone's resignation is a cruel end to a career that saw him twice govern London as mayor, earn a reputation for radicalism, and play a decisive part in the development of the policy of 'equal opportunities' at work.
He was elected to represent Norwood on the Greater London Council (GLC) in 1973. He became head of the GLC in 1981, until it was abolished by the Conservative government in 1986. In 2000, when the Labour government created the Greater London Authority, and a new elected mayoral position, Livingstone was blocked by the party hierarchy from standing. Instead he ran as an independent and won. Later he was re-elected as a Labour candidate and held the position until he was defeated by Boris Johnson in 2008.
In the 1980s, Livingstone was one of the left-wingers who took control of London boroughs after Labour lost control of central government. Seeing that the old alliance of trade unions and Labour was no longer successful in rallying voters, Livingstone set about mobilising other constituencies. As had been trialled in Lambeth council by Ted Knight and Herman Ouseley, Livingstone set up a race-relations unit at the GLC, with a special remit to address discrimination in the recruitment of its workforce.
With similar policies extended to women's employment, and later to the employment of lesbian and gay employees and those with disabilities, the GLC policy formed the archetype for the equal-opportunities policies that are today ubiquitous.
The adoption of equal-opps policies was important as a marker of changing attitudes towards race discrimination. But the key to understanding them is that they represented a new form of official, top-down anti-racism (and anti-sexism) adopted by employers. These policies gave authority to employers over relations between employees. In the name of equal opportunities, they could do things that were taboo before, like keeping records of their employees' racial background and training them to modify their behaviour in line with company policy. Equal-opps policies place burdens of compliance on employees and give employers authority over those who fail to live up to them, through tribunals, training programmes and workplace reviews. All the time, the boss gets to look like the good guy, badging his or her business as an 'equal-opportunities employer'.
These policies had the negative effect of setting different sections of the workforce against one another. As one policy wonk at the GLC put it, it was 'a system that was ripe for guilt-tripping and denunciations' (1). Sadly, this vision of racial justice as a finite resource, in which one side can win only when another loses, was written into the equal-opportunities approach that was pioneered by Ken Livingstone's GLC. Worse still, that approach has become as ubiquitous in public life as the policies have in the workplace.
Many of Corbyn's most trusted allies learned their trade at the GLC, where Diane Abbott was press officer and John McDonnell deputy leader. Ken Livingstone would be at the heart of the Corbyn campaign, too. But in recent times he has himself become the target of those who want to police racial attitudes in a punitive and politically motivated way.
Livingstone has certainly given his opponents a lot of ammunition. He defends a view of Zionism as a collaboration with Nazism that loses sight of the difference between the two. He could claim that it is not his historical thesis, but one supported by such writers as Lenni Brenner. Still, more than a few people have noticed that Livingstone seems a bit stuck on this claim, in a way that suggests he might relish provoking Jewish activists and journalists.
Nevertheless, there is a lot of bitter resentment held by more moderate Labour supporters about the way that the left of the party has berated them over questions of racial justice over the years. And so the issue of anti-Semitism has become a means for some of them to get some payback by denouncing Livingstone's supposed anti-Semitism.
Many of those denouncing Livingstone today are seeking to paint him – and, by connection, Corbyn's team – as hopelessly anti-Semitic. In doing so they appear indifferent to the debt they owe to Livingstone for the development of equal-opportunities policies, whose very logic they are using to denounce an enemy for his improper expressions.
James Heartfield is author of The Equal Opportunities Revolution, published by Repeater. (Buy this book from Amazon(UK).)
(1) Quoted in: Sexing the City, by Davina Cooper, Rivers Oram, 1994, p37
Picture by: Getty
To enquire about republishing spiked's content, a right to reply or to request a correction, please contact the managing editor, Viv Regan.