Why MPs must vote against Leveson II – again
It's time to shoot down the myths of the pro-regulation lobby.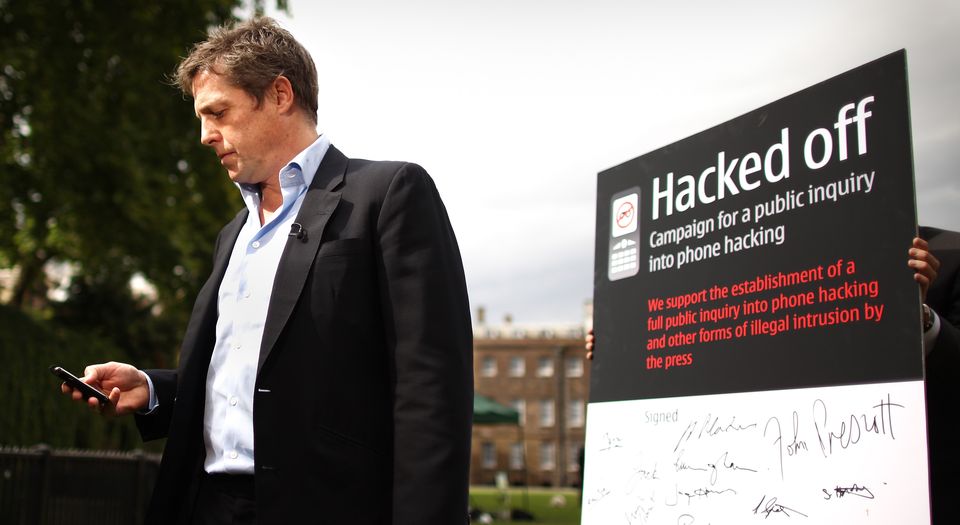 Last week, the threat of a second UK inquiry into the press – Leveson II – was narrowly defeated in the House of Commons. But now the threat is back: last night the House of Lords effectively overturned the Commons' decision by voting in favour of Leveson II by 252 votes to 213.
This means that today, MPs will vote for a second time on Leveson II. It is crucial that they stick with their original decision and refuse to kowtow to the Lords and various anti-press campaigners. To help them along, here are some myths about the press that need to be taken down.
Evil media moguls
Within moments of the Lords' vote in favour of Leveson II, the pro-regulation group Hacked Off announced: 'We want a responsible, accountable free press. The culture secretary seems to want happy billionaire press barons.'
Many justify having another press inquiry as a way of keeping media moguls in check. Apparently these overlords have run amok and are abusing their power. Now, very few would claim that press barons are all saints, or that the oligarchical situation where certain individuals own various different newspapers is a good thing. But the idea that we should turn to tougher regulation or lengthy official inquiries to rectify these problems is daft.
And the problem isn't as great as people make out. This year, Pamco surveyed the readership – both in print and online – of British newspapers. The top 12 newspapers in the UK by 'total brand reach' are spread across seven owners. When the titles' readerships are broken down further, it turns out that the Guardian has the highest monthly desktop brand-reach, while the Sun does best for mobile, the Mail on tablet and the Metro in print. The idea that a handful of individuals are monopolising British readers' minds just doesn't stack up.
Tackling phone-hacking?
Campaigners say we need Leveson II for the benefit of the victims of phone-hacking and press intrusion. In truth, these are Trojan-horse issues through which very powerful people are pushing their own anti-press agenda.
The first Leveson inquiry wasn't just an investigation into specific wrongdoings by the press; it was an elitist showtrial of the press – largely of the tabloid press – and of its entire 'culture and ethics'.
The public isn't stupid, we know the score: the demand for a second press inquiry isn't about phone-hacking – it's about influential people trying to insulate themselves from media criticism, even if that means overthrowing 300 years of press freedom by giving the go-ahead to the first form of state-approved press regulation in Britain since 1695.
The public are not agitating for greater press regulation. In the government's public consultation on this issue, in January 2017, 66 per cent of 174,730 respondents rejected a second press inquiry. If people in the press commit a crime, they should be held to account; but we don't need the powerful shackling the press just because they don't like the awkward questions it asks.
A transparent press?
Leveson II would scrutinise relationships between journalists and the police, politicians and public officials. This would be bad news for all of us because the fact is that investigative journalism, so crucial in holding the powerful to account, sometimes relies on murky relationships between journalists and their sources.
Leveson II would not 'clean up' relations between the press and public officials; it would chill investigative journalism by making it harder for reporters to build trusting, sometimes hidden relationships through which they might uncover official corruption or political scandals.
No, the British press isn't perfect. But it is better to have a less-than-perfect press that is free of state regulation than a 'good' press restricted by state-approved rules. This is what press freedom means. Today, MPs must uphold 350 years of press freedom and vote against the Leveson II amendment.
Emily Dinsmore is a writer.
Email your MP now, using our email template.
To enquire about republishing spiked's content, a right to reply or to request a correction, please contact the managing editor, Viv Regan.