How #MeToo makes it harder to combat sexual abuse
The charity-sector sex scandal exposes #MeToo's lack of seriousness.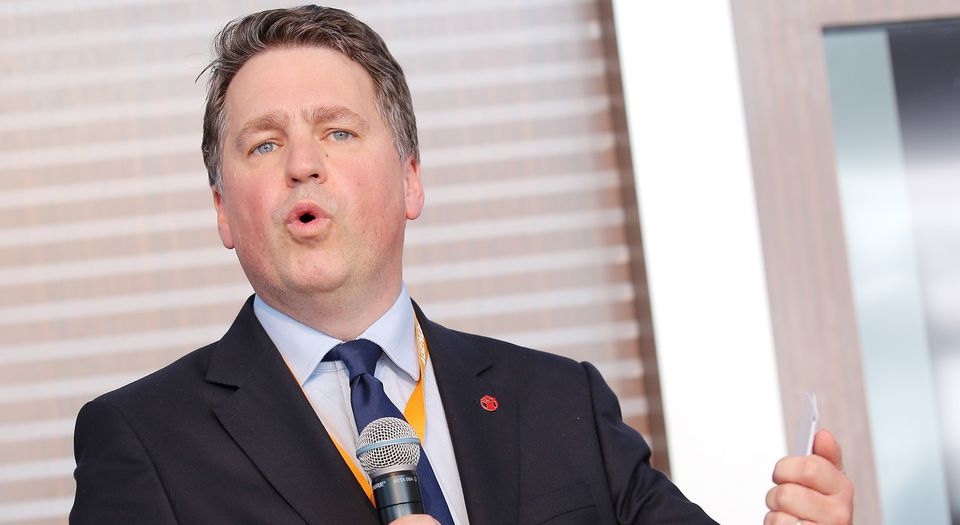 At last, after months of #MeToo fanaticism, some people are starting to question the sexual-harassment panic. Even – whisper it – some feminists. Sensible feminists are joining those of us who think that lumping together flirting, come-ons or even bad sex with harassment and assault is a dangerous thing to do.
And yet, sadly, it seems the damage to sensible debate might already have been done. Revelations that a charity boss sent 'inappropriate texts' are now being discussed alongside the Oxfam Haiti prostitution scandal.
Along with Hollywood, Westminster and numerous other public and cultural institutions, the aid industry has become a target of #MeToo's ire. One 'veteran humanitarian' told the Financial Times that the aid world's sex scandals are 'in many ways comparable to the Harvey Weinstein case'. The current conflation of 'inappropriate texts' with what happened in Haiti suggests #MeToo is undermining reasoned debate as much in the charity sector as it has almost everywhere else.
The texts in question were sent by Justin Forsyth, a former Save the Children boss, who had then moved on to Unicef, where he had remained as head honcho until his resignation this week. When he was at Save the Children, he was investigated twice over his inappropriate behaviour towards female colleagues. Forsyth gave details of his previous behaviour to MPs who are looking into NGOs in the wake of the Oxfam scandal. Much like his now-disgraced former colleague, Brendan Cox, it seems Forsyth was a bit of a sleaze around the office.
However, it is wrong to talk about Forsyth's texting in the same breath as what happened in Haiti. Oxfam workers exploited their position of power and wealth, paid Haitian women a measly few quid for sex, and even organised demeaning themed orgies involving Oxfam t-shirts. All of this is very different from simply sending a flirtatious or creepy text message. Putting these things together, talking about them as equally indicative of a male problem in the charity world, downplays the seriousness of what happened in Haiti.
Many have been critical of the actions of certain aid workers, and even of the broader role of NGOs in developing countries. This is good. And yet, as has been the case time and again in relation to the #MeToo discussion of sexual harassment, rather than treating the Haiti scandal seriously, as something which tells us important things about the aid industry's attitude to the Third World, it gets collapsed together with trivial and boring disputes about come-ons in the office. #MeToo does this all the time: its activists are so keen to see abuse everywhere, that they end up downplaying serious instances of abuse by continually flagging up non-serious everyday interaction as 'harassment'.
The desire to view Haiti and other emerging scandals through the #MeToo lens is having some worrying consequences. A writer for the Huffington Post used the Oxfam scandal to criticise UK charity shops for not running criminal-record checks on all their volunteers. This is nuts. Just because Oxfam's Roland Van Hauwermeiren was a dirty old man doesn't mean we should be suspicious of every granny who gives up her Sunday to sell tea sets for charity. Yet this is the logic of #MeToo: to encourage us to see abuse or potential abuse everywhere.
It is becoming clear that the #MeToo movement is actually undermining our ability to address instances of real injustice. Its constant conflation of different kinds of behaviour has the effect of making everything seem trivial. Those Oxfam workers who used their power and wealth to exploit poor women are not the same as portly bosses sending dirty texts. Also, most aid workers are good people; while we can, and should, criticise the neo-colonial instinct behind much of the aid industry, it would be crazy to assume there is an industry-wide acceptance of sexual abuse.
In blurring the boundaries between serious exploitation and bad behaviour, #MeToo has made it harder to focus on real problems. Instead, it always invites us to obsess over the trivial and insignificant. It reduces the seriousness of certain acts of abuse while encouraging us to suspect that anyone might be an abuser – the worst of both worlds.
To enquire about republishing spiked's content, a right to reply or to request a correction, please contact the managing editor, Viv Regan.