Guess what: when you attack democracy, you piss people off
The public fury with Remoaner MPs is perfectly rational.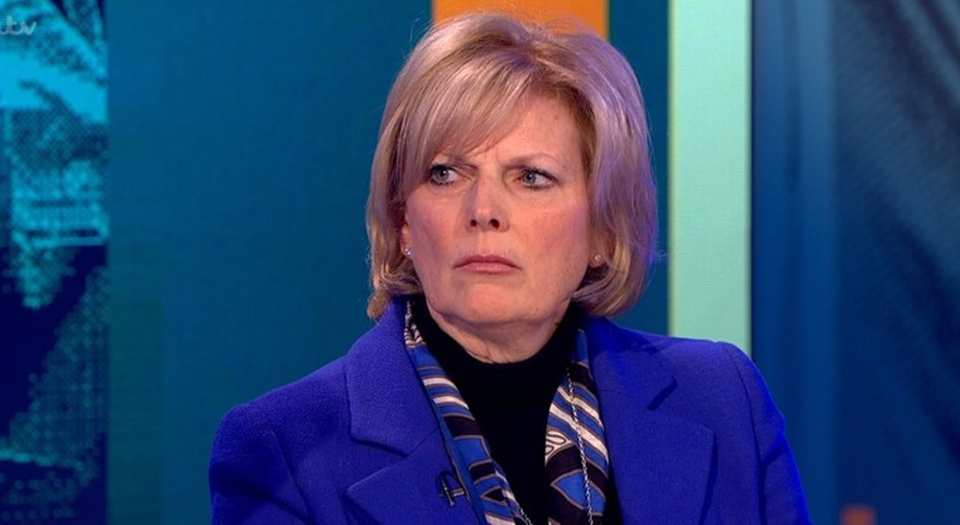 Not content with degrading democracy, now elite Remainers want to give press freedom a kicking, too. First they were outraged that the ungrateful, uneducated throng voted against the EU, and now they're horrified that sections of the press are daring to criticise Remoaners, daring to 'call them out' for their 18-month-long tinny whine about the referendum result and their efforts to weaken, wound or kill this largest democratic vote in British history. They're calling press criticism 'bullying', frontpage splashes 'intimidation', and claiming that colourful newspaper commentary is stirring up the virtual mob to fire off mean tweets and death threats. Their message is as clear as it is concerning: democracy is a mistake and press freedom isn't such a hot idea, either.
Yes, this is the jumped-up moral panic over mean comments being made to those MPs who last week, in the honest words of arch anti-democrat Andrew Adonis, took the 'first step towards the defeat of Brexit' by voting to give MPs a 'meaningful vote' on the final Brexit deal. Because ordinary people are not actually as dim as the patrician agitators against Brexit claim, they recognise what this 'meaningful vote' is all about. We know it isn't about securing parliamentary democracy, since all the pro-'meaningful vote' MPs are pro-EU, and the EU exists primarily to weaken parliamentary democracy. No, the 'meaningful vote' is the latest elite effort to slow down or, as Adonis admits, slay Brexit, to be added to the various other legal, business and upper-middle-class attacks on this most democratic of mandates. And, not surprisingly, that makes people angry. And they're expressing that anger.
Most have simply let off steam at the MPs who voted for a 'meaningful vote', in particular the 11 Tory rebels who defied Theresa May, who didn't want a 'meaningful vote'. Angry people on the internet have called these MPs anti-democrats, traitors, treacherous, sell-outs, etc – the kind of stinging language that has been a part of politics for as long as politics has existed. 'Those treacherous rebels', as an audience member on Question Time put it last week, before injecting some excellent Civil War rhetoric into proceedings by saying 'the people are sovereign' and parliament must do what we say. Fetch my musket! This anger, or criticism, is reflected in some of the press, too. The Daily Mail splashed pics of the 11 Tory rebels on its front page and asked them, 'PROUD OF YOURSELVES?'. It called them 'self-consumed malcontents'. Sounds right to me. The Telegraph likewise criticised anti-Brexit elitists (let's stop calling them rebels; Brexit was the rebellion, and the intolerant war against it by the rich, powerful and well-connected is a counter-rebellion); it put them on the front page under the heading 'The Brexit Mutineers'.
This has all infuriated anti-Brexit politicians and their apologists in the media and business classes. The increasingly ridiculous Tory MP Anna Soubry, a key hater of the people's vote for Brexit, has lumped together perfectly legitimate if angry criticism of her role in stoking up anti-democratic authoritarianism with some infantile death threats she received, to try to present all opposition to Remainer elitism as unhinged. And she is blaming newspapers for this state of affairs. The Mail is making life for MPs difficult, she says, by being 'deeply offensive'. To which the only proper liberal response is to ask: and? It is the role of the press to make politicians' lives difficult. And if the press doesn't have the right to offend, so central to freedom of speech, then we're screwed. Slamming newspapers for offending MPs is like raging against McVities for making cakes.
Demonstrating her growing authoritarianism, her turn not only against the principle of democracy but against the very institutions of liberty, Soubry says Theresa May should have publicly condemned the Daily Mail. For real? Elite Remainers, listen up: when you speak openly of 'defeating' a democratic vote, when you chortle at the prejudices of allegedly bovine voters (as Soubry did in a cosy interview with Owen Jones), and when you call upon the most powerful person in the land to reprimand the press, then you will make the public angry. Indeed, you become that thing the Daily Mail called you, predictably causing you to have yet another moral meltdown: an 'enemy of the people'. Hot tip for all the well-educated, snooty inhabitants of the Westminster bubble who are railing against a mass vote, the mass press and the masses in general: we'll stop calling you enemies of the people when you stop behaving like enemies of the people. Deal?
Meanwhile, leading Tory 'rebel' Dominic Grieve says the anger with MPs shows there is a growing 'irrationality' in our 'political discourse', and it's 'orchestrated by newspapers'. His fellow Tory hater of Brexit, Nicky Morgan, says the fury directed at MPs shows 'something is going badly wrong in our democracy'. So it's people's anger and press criticism of MPs that suggest something has gone awry with democracy and not the fact that certain sections of the political, media and business classes have set about trying to 'defeat' or at least dilute something that was voted for by 17.4million people? This is absurd. Here we have members of the political set who despise the democratic cry for Brexit depicting themselves as defenders of democracy and the pro-Brexit throng as enemies of democracy. What doublespeak. It isn't angry online comments or testy newspaper frontpages that threaten democracy; these things, this speech, this anger, are central to democracy.
No, the greatest threat to democracy and liberty today comes from those who would overturn the largest democratic vote in British history and who call upon Downing Street to condemn the press. It comes from those who want to tame the public passion for Brexit and chill the press for being 'offensive'. First they demonised our vote for Brexit as 'irrational', and now they say our anger at the undermining of that vote is irrational, too. They are devoted to delegitimising public opinion. Remainer elitism is becoming a serious menace to the two foundation stones of modern Britain: democracy and press freedom. And they wonder why people are angry with them. The anger makes perfect sense. In fact it is the most sensible thing in British politics right now. When you undermine democracy, you piss people off — surprise, surprise.
Brendan O'Neill is editor of spiked.
Picture by: YouTube.
To enquire about republishing spiked's content, a right to reply or to request a correction, please contact the managing editor, Viv Regan.