A sly assault on the freedom of the press
Some in the House of Lords want to muzzle reporters.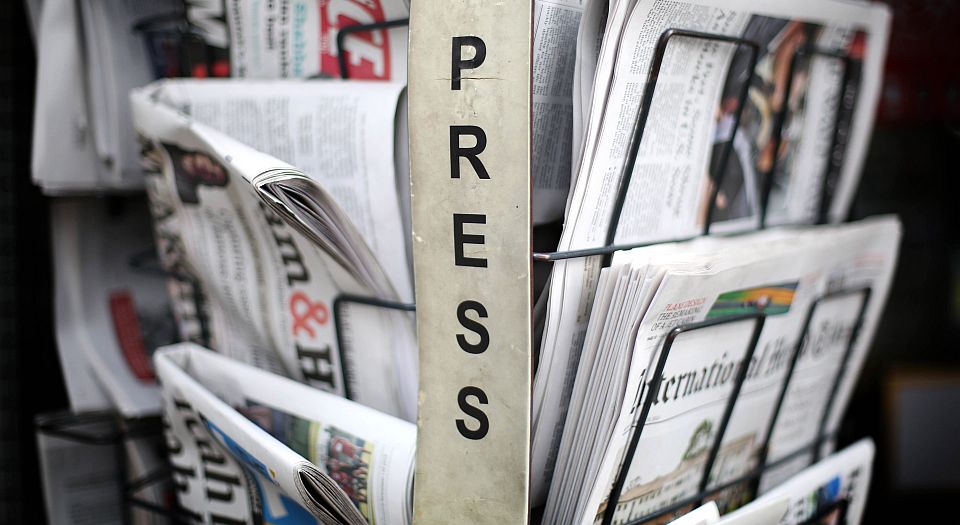 It seems like aeons ago now, but at the beginning of this year there was a battle over press freedom in the UK. The government carried out a public consultation over whether or not to implement Part 2 of the Leveson Inquiry and Section 40 of the Crime and Courts Act – which would have effectively coerced publications into signing up for state-backed regulation. The conclusions were never revealed, but when the Conservative Party won the election (sort of) with a manifesto which pledged to drop Section 40 and Leveson 2, it seemed like the battle had been won.
However, those determined to undermine the free press will not be deterred. And this week a particularly sly attempt was made by peers in the House of Lords to limit the liberty of the press and impose state regulation.
An updated version of the Data Protection Bill is currently passing through parliament. It aims to give individuals more control over their personal data and penalise companies that misuse it – not unreasonable in this internet age we live in. But some peers have hijacked the bill and tabled amendments that would restrict journalists' ability to investigate wrongdoing.
Historically, there have always been exceptions for journalists when it comes to laws concerning data protection. This basically meant journalists could gather and use personal information, so long as they did so in the public interest, to the end of a worthwhile investigation. The peers' proposed amendments would undermine this by elevating privacy over public interest, making it easier for individuals to have investigations shut down before the results of them can be published.
Even worse, other amendments to the bill would mean publications would be protected by the public-interest exception only if they were signed up to the state-backed press regulator, Impress. Impress, which is backed by the tabloid-hating Max Mosley, is the only regulator approved by Royal Charter. Most publications adhere to the independent IPSO.
If approved, these amendments would have very serious consequences. As the National Media Association (NMA) said, it is the existing exemptions to data protection which 'enable investigative journalism and protection of sources'. The NMA says: 'The amendments would give powerful claimants with something to hide fresh ammunition to pursue legal claims and shut down legitimate public-interest investigation into their activities. All UK news media operations – broadcast, print or online – would find themselves under incessant legal challenge. This would endanger all reporting of news, features and other editorial material and even the keeping of archives.'
The fact is that journalists cannot do their jobs unless they are free to dig and discover. Investigative journalism often relies on journalists gaining access to sensitive information. As the Daily Mail points out, had these amendments been in place previously, they would have proved a huge hindrance to that paper's past investigations, including its 'campaign to convict the murderers of Stephen Lawrence and its exposure of how BBC TV licence-fee collectors were bullying families and how charity fundraisers were hounding pensioners for donations'.
Lord Lester of Herne Hill, who opposes the amendments, points out that very important investigations, 'such as those into sex grooming', will be 'more difficult to publish' if some of his fellow peers get their way.
The importance of the principle of public interest when it comes to press reporting cannot be overstated. It is one of the founding principles of a free press. Without it, journalists cannot do their jobs properly; they cannot hold the powerful to account. And if journalists cannot fulfil that essential role of freely investigating the powerful or suspicious, then we no longer really live in a free and open democracy. Enshrining in law legislation that would leave most media little choice but to sign up to state-backed regulation, legislation that could prevent journalistic investigations from ever seeing the light of day, is not about making the press better or more responsible – it's a form of censorship.
Ever since the Leveson showtrials of the press, press freedom in the UK has been shaky. This latest attempted undermining of the free press is particularly underhand. The audacity of a handful of unelected politicians trying to shackle the press to the state through legislative small-print is shocking. It is exactly the kind of misuse of power that a free press is meant to tackle.
Naomi Firsht is staff writer at spiked and co-author of The Parisians' Guide to Cafés, Bars and Restaurants. Follow her on Twitter: @Naomi_theFirsht
To enquire about republishing spiked's content, a right to reply or to request a correction, please contact the managing editor, Viv Regan.