Kick paternalism out of football
Football fans don't need to be protected from gambling ads.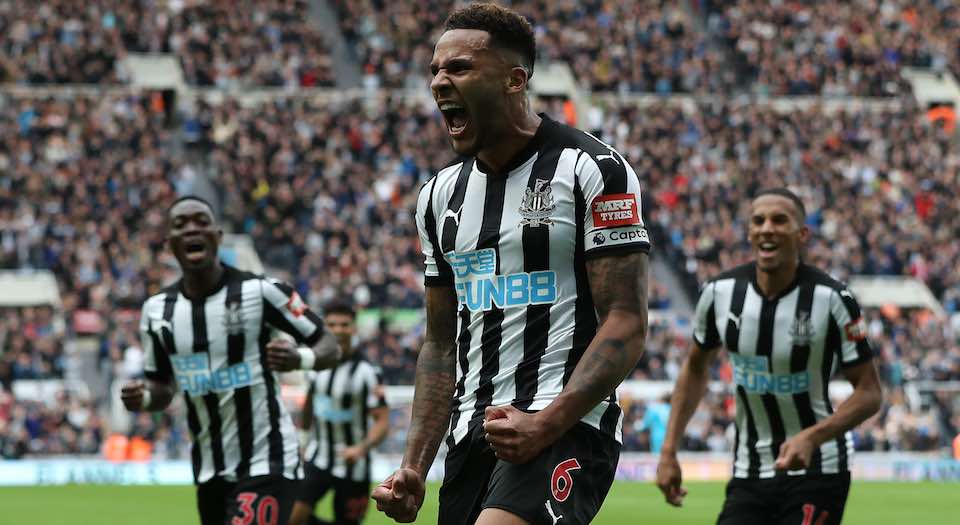 When Wonga started sponsoring Newcastle United (NUFC), Labour MP Chi Onwurah began a self-imposed ban from watching her home team play, branding Wonga 'a legal loan shark'. But now, NUFC has a new sponsor, the sports betting company and online casino Fun 88, and the Newcastle MP has returned to the terraces of St James's Park to cheer on 'The Toon'. However, she might find herself out of step with Labour policy, following the party's recent announcement that, if it were in power, it would ban football clubs from having betting companies advertise on their shirts.
'Shirt sponsorship sends out a message that football clubs don't take problem gambling among their own fans seriously enough', argued Tom Watson, Labour's deputy leader and shadow minister for digital, culture media and sport. 'It puts gambling brands in front of fans of all ages, not just at matches but on broadcasts and highlights packages on both commercial television and the BBC', he said.
Proponents of the suggested policy argue that we must protect children from early exposure to gambling, as well as protecting football fans from problem gambling.
This is one of many recent Labour commitments on gambling. The party's General Election manifesto in May 2017 promised to 'reduce the maximum stake on Fixed Odds Betting Terminals from £100 to £2'. At the time, the Association of British Bookmakers described the proposal as 'bizarre and unjustified', stating that Labour members 'are among the millions who enjoy their leisure time at their local bookies'. Once again, the line of thinking appeared to be: protect the working classes from their vices, and from themselves.
The proposal to ban betting companies from football shirts would certainly create issues for football, affecting nine of the 20 clubs in the Premier League and 16 others in the second and third tiers of the English football league. However, the wider issue is the power it would give a government keen to regulate in the name of protection. It has more than a whiff of Nanny State to it.
Most fans don't really care who advertises on the shirt of their football team. They might moan or groan a bit, but few would go so far as to boycott because of a particular football-shirt deal. One comedian recently said of Newcastle fans: 'They might all say they hate Mike Ashley, but they all wear his clothes.' What fans do care about is when political parties start to regulate a relationship which they really should have no part in – especially when they are patronisingly told it is for their own protection.
The government is set to review gambling advertising and Fixed Odd Betting Terminals in the coming months. The proposals it comes up with may well find approval from Tom Watson and the Labour Party. That would be a worry.
Whether or not problem-gambling is an issue for society is debatable – a recent report by the Gambling Commission described the current state of problem gambling as 'statistically stable'. The real problem is politicians drafting regulations based on assumptions – the assumption in this case being that all adults are vulnerable and potential problem-gamblers. This is a concerning starting-point on which to base any policy.
Jon Bryan lives and works in Newcastle, is treasurer of the Great Debate and regularly plays poker.
To enquire about republishing spiked's content, a right to reply or to request a correction, please contact the managing editor, Viv Regan.