Chicago doesn't need more gun control
Both sides in the gun-crime debate are missing the point.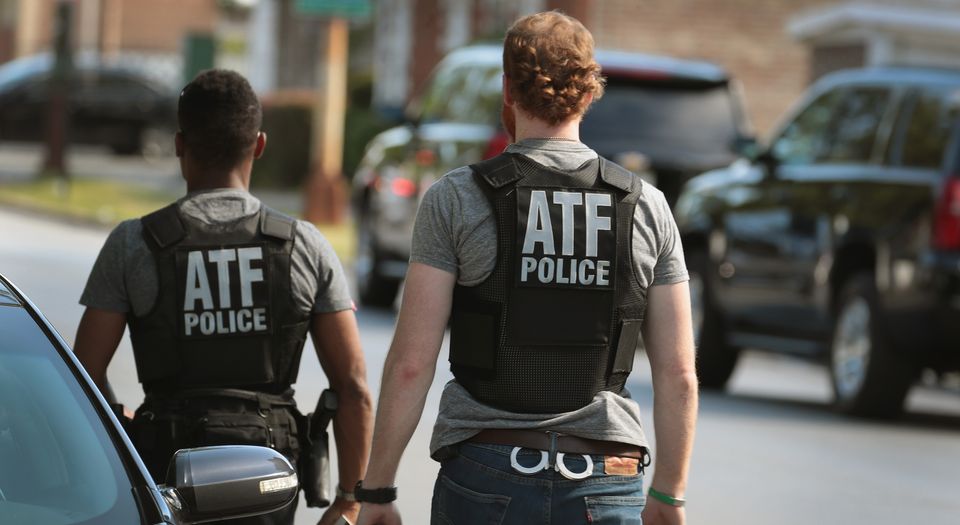 When temperatures spike in America, so too do murder rates. In what is now an annual affair, as summer kicks in we hear reports of the staggering number of shootings in many US cities, particularly Chicago.
This year it was reported that over 100 people were shot in Chicago over the Fourth of July weekend, with fatalities in the double digits. While many US towns and cities are much more dangerous per capita, the sheer number of people shot and killed in the Windy City always catches the attention of the international press. So far this year, over 350 people have been killed, and nearly 1,000 people shot.
Murders in the city had been on the decline since the violent peak of the 1990s, and the relatively peaceful mid-2000s, but in the past few years the violence has been steadily increasing. In 2016, 726 people were killed, up from 407 in 2014. The increase in violence in 2016 made Chicago a key campaign issue. Donald Trump cited it as evidence of the growing chaos in America's inner-cities, posing as the 'law and order' candidate who would deal with the problem. Hillary Clinton recast it as an issue of gun control and poverty.
Since then, Trump has attempted to make good on his promise to beef up policing in Chicago, recently announcing, characteristically on Twitter, that he would be 'sending in the feds'. In practice, this has meant bringing in a federal taskforce of 20 Alcohol Tobacco and Firearms (ATF) agents, primarily to provide technical support in linking firearms and identifying serial shooters.
As sadly predictable as the summer cycle of violence in Chicago now is, so too is the debate that it kicks off.
US liberals and international observers decry America's obsession with guns – they are too abundant, too easily accessed and under-regulated, they say. Meanwhile, conservatives point out that Chicago has some of the strictest gun laws in the country, and that gun control doesn't necessarily make places safer. In turn, liberals retort that most of Chicago's guns come from states with more relaxed laws: the gangs in Gary, Indiana (which has a per-capita murder rate higher than Chicago's) have close links with Chicago's gangs.
Both sides have a point. You don't have to be an anti-gun liberal to concede that the number of guns in Chicago plays a role in the violence. While non-gun-related murders in New York are roughly on a par with Chicago, the number of gun-related murders in Chicago is far higher. And you don't have to be a conservative to concede that another big factor here is the strength of the police response. The fewer guns in New York is partly down to tough policing measures, typified by Rudy Giuliani's time as mayor, such as stop-and-frisk, higher minimum sentences for illegal possession of firearms, and increased police presence in high-crime areas.
But neither side gets to the heart of the problem. Instead, both call for alternative illiberal measures. America is awash with guns, and for many the right to bear arms is an essential tenet of their freedom. However much liberals may detest this, it's not going to change anytime soon. And law-abiding gun-owners in states with more relaxed laws should not have to forfeit their freedom to stem the flow of weapons into other states and cities. At the same time, the sorts of policies pursued by New York would not only fuel the problem of mass incarceration – they would also inhibit other precious liberties and give too much power to the armed wing of the state.
That violence has become so prevalent in certain cities and neighbourhoods is a reflection of deep social problems. The left blames a history of racism, poverty and a lack of resources, while the right points to social breakdown, associated with the decline of the nuclear family. Again, there's probably some truth to all these explanations. But any discussion about this has to begin with the realisation that the guns in America aren't going anywhere, and that the mere existence of them doesn't bind US citizens to shoot one another.
Tom Bailey is a spiked columnist. Follow him on Twitter: @tBaileyBailey
To enquire about republishing spiked's content, a right to reply or to request a correction, please contact the managing editor, Viv Regan.