The mainstreaming of the terror prejudice
Islamists and 'liberals' are united in their contempt for the demos.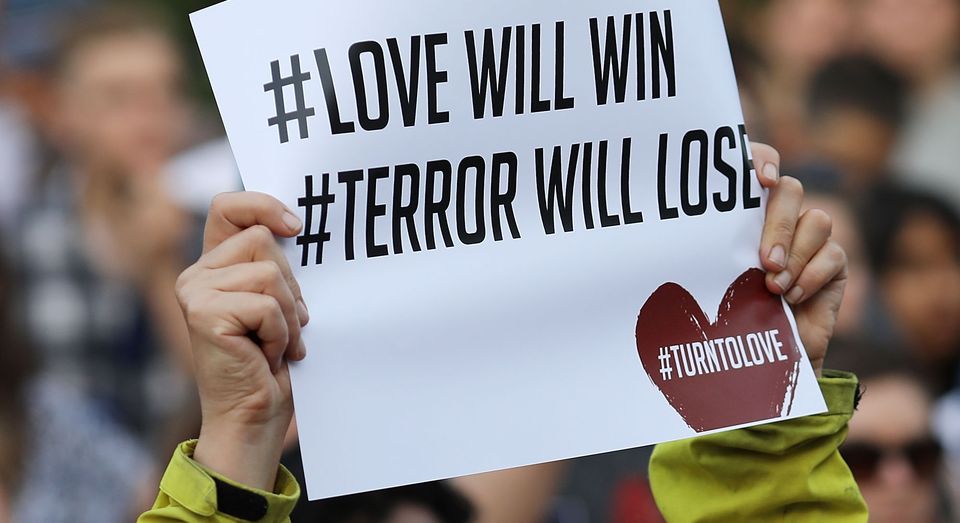 There are many disturbing things about the Finsbury Park Mosque attack. The most disturbing, of course, is the thing itself. This was a grotesque assault on our fellow citizens and on freedom of religion. To mow people down as they congregate outside their place of worship is to display a murderous disregard for the liberties that make secular, democratic society possible. But there's another disturbing thing and one that deserves far more interrogation: the media response to the attack and its confirmation of a coming-together of the Islamist and so-called liberal outlooks, of a fusing of Islamist and leftist contempt for the demos.
The response to the Finsbury attack has been striking for its double standards. Observers and politicos have done all the things they warn us not to do after Islamist attacks. After Islamist terrorism they instruct us not to get angry, not to hold any community or culture responsible, and not to fall for the apparently foul, racist idea that the Koran or certain imams might have inspired this violence. In fact, they ringfence Islam from criticism and frown on efforts to discover the possible scriptural source of the terror. They wield the insult 'Islamophobe' against anyone who suggests there might be a broader cultural problem behind such violence. 'It's just an individual with warped ideas', they insist.
This time, in response to a suspected act of far-right violence, they've changed their tune. They've ditched their usual pacifying cry of 'Keep calm and carry on' in favour of inviting the nation to look in the mirror. This act of violence does have a communal base, they claim. It speaks to an 'increase in Islamophobia all over the country', one Labour MP insists. This violence does have an intellectual origin we should all worry about: it is the tabloid media's 'addiction to Islamophobia' that nurtured it, we're told. This violence does raise questions about certain communities in Britain, especially tabloid-reading ones, described by one columnist as 'the vulnerable', easily whipped into 'crazed hysteria'. We know who they mean: the white working class.
Suddenly, it is okay to see an act of individual violence as a signifier of social and communal problems. It is bad, apparently, to raise any questions about Muslim communities after Islamist attacks. But after Finsbury it is absolutely fine, important in fact, to query the rank, media-fuelled prejudices that apparently lurk in certain communities 'all over the country'. This amounts, pretty explicitly, to saying, 'We must never criticise the Muslim community, because we might hurt their feelings, but we should definitely criticise the tabloid-addicted, "vulnerable" sections of society that refuse to respect religious difference'. There's a profound paternalism here. This approach both infantilises the Muslim community, treating them as incapable of robust discussion, and criminalises the white working class, who are presumed to be one newspaper editorial away from 'crazed hysteria'.
But the double standards also point to a deeper problem: the commonalities between the extremist Islamist outlook and what passes for 'liberal' commentary today. (It isn't genuinely liberal, of course, but that's for another column.) Reading some of the commentary on the Finsbury attack, about the 'poisonous narrative' spreading through Britain and creating 'hateful bigots' all over the country, it is hard to tell where mainstream thinking ends and Islamist intolerance begins. Because that outlook, that idea that vast numbers of Brits despise Muslims and are on the cusp of bigoted hysteria, is precisely the underpinning of the extreme victim narrative of modern Islamist violence.
From 7/7 to the Manchester Arena bombing, we know that one of the key ideas uniting Britain's successful or failed Islamist terrorists is that the modern West hates Muslims. There's a deep strain of censorious self-pity: Western armies hate Muslims, Western citizens hate Muslims, the Western media mocks Muslims, and so perhaps we deserve to be punished. This easily crosses the line into haughty contempt for the demos, who are presumed to be morally slovenly and, of course, Islamophobic. Recall the arrested terror cell of 2006, who wanted to blow up those 'slags dancing around' at London nightclubs. Or the 2007 car bombs left outside the Tiger Tiger club in London. There have also been planned or attempted attacks on airports and football stadiums. And of course a pop concert. It is reported that Salman Abedi, the Manchester concert bomber, was very concerned about Islamophobia: he thought Brits were 'unfair' to Muslims.
Every single one of these self-pitying prejudices, these narcissistic beliefs that modern Britain is packed with horrible slags and idiots who are unfair to Muslims, will have been emboldened by the post-Finsbury commentary. The media's wildly inaccurate depiction of Britain as a hotbed of anti-Muslim hate, which lurks 'all over the country', is of a piece with the Islamist prejudice against British citizens. What unites the extreme Islamist and the modern liberal observer is a profound discomfort with the demos, a deep fear of ordinary people and their emotions and beliefs. In different ways, one via violence, the other via peaceful demands for greater policing of people's views on Islam, these two groups problematise sections of the public and depict them as ripe for either punishment or re-education.
The communion between Islamist and mainstream media thinking was perfectly captured in the figure of Piers Morgan yesterday. He had Tommy Robinson, founder of the English Defence League, on his ITV show Good Morning Britain. When Robinson criticised the Koran, Morgan blasted him, and was cheered by virtually the entire media for doing so. 'To mock [Islam] and its holy book is an outrage', Morgan said. 'Show some damn respect!' This is the Islamist outlook, too. In fact this is the thinking behind the Charlie Hebdo massacre: that it is an 'outrage' for anyone to criticise Islam. In responding to Finsbury by demonising people 'all over the country' as ignorant or hateful towards Islam and insisting the Koran should never be mocked, it is possible these observers have written the script for the next act of extremist, victim-politics Islamist violence.
Brendan O'Neill is editor of spiked.
Picture by: Getty
To enquire about republishing spiked's content, a right to reply or to request a correction, please contact the managing editor, Viv Regan.