What the Kushner leaks really tell us
American democracy is under threat, but not from Russia.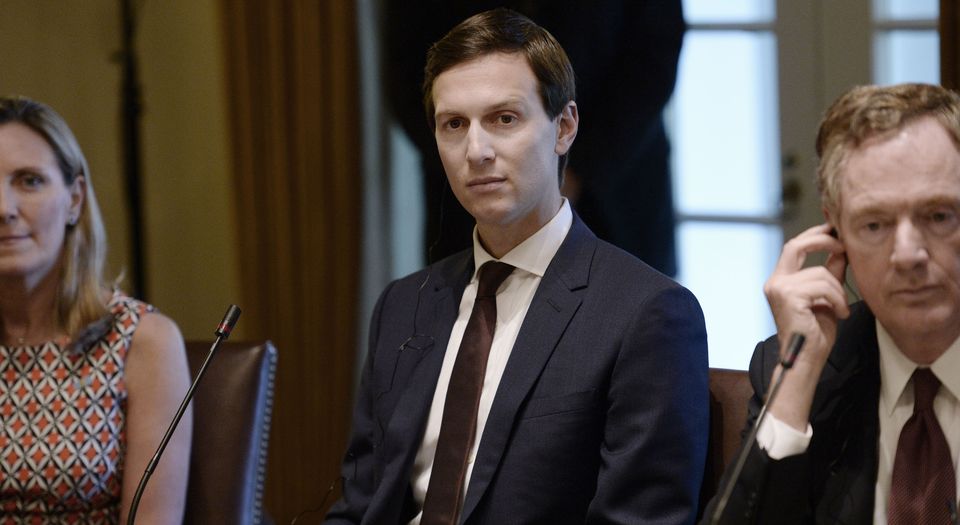 The quest for Trump's Watergate goes on. Every few weeks more information seems to be uncovered that might 'spell the end' for the Trump administration due to dodgy ties with Russia – or at least result in another of his team being dumped on the trash heap. The latest target, however, is a bit more unexpected. Jared Kushner, Trump's son-in-law and closest adviser, is under fire for allegedly trying to set up a back channel to speak to the Russians during the transition.
According to anonymous intelligence sources cited in the Washington Post, Kushner asked Russian ambassador Sergey Kislyak about the 'possibility of setting up a secret and secure communications channel between Trump's transition team and the Kremlin, using Russian diplomatic facilities in an apparent move to shield their pre-inauguration discussions from monitoring'. This meeting, the Post claims, is now being looked at as part of the FBI's investigation into Russia's alleged meddling in the election.
As a result, Kushner has become the No1 target of the anti-Trump media. He's taken quite a fall. Back in April, he came to prominence in the administration and was subject to some, albeit limited, liberal fawning. Despite reservations about nepotism, he was hailed as a moderating influence on the regime. In particular, his well-publicised feud with Steve Bannon meant he was seen as a liberal light in an administration dominated by America First nationalists.
Kushner was praised as one of the 'adults in the room', pushing Trump to strike Syria after Assad was accused of gassing his own citizens. (Apparently, dropping bombs on Syria and inflaming tensions with Russia is what counts as a wise, liberal move these days.) Now he has been recast as part of the cesspit, and an active member in the Trump-Russia conspiracy to take over America that Democrats desperately want to be true. 'Like father like son-in-law', as one headline put it.
So, what can we make of the Kushner scandal? First of all, setting up a back channel with a foreign power is not an unusual thing for a transition team to do – incoming administrations often talk to foreign powers before taking the reins. As Andrew C McCarthy pointed out in the National Review, Obama's team spoke to the Iranians through back channels before taking over from the Bush administration. And, some deranged talk-show hosts aside, no one is saying that Obama was part of an Iranian conspiracy.
If the claims about Kushner are true, there is one concerning detail: he is said to have attempted to open a back channel through Russian channels. That is, channels that American intelligence would not be able to monitor. That's unusual, and eyebrows would be justly raised by that. However, as more sober commentary has stressed, the reason for this would more likely have been Kushner's naivety and incompetence rather than a nefarious conspiracy. He remains out of his depth when it comes to matters of state.
If anything, these latest claims cast more doubt on the idea of a Trump-Putin conspiracy. As the Washington Post report notes, Kushner 'held meetings in December with the Russian ambassador and a banker from Moscow'. That is, the December after the election. This suggests that there was, at least to the knowledge of Kushner, no other channel of communication existing between Trump and the Russians at the time. If that was the case, Trump's team couldn't have colluded with Russia during the campaign itself.
We also need to remember where these revelations came from. The slow leaking of information about Trump and the Russians has come from within the FBI and the CIA. Members of the intelligence community are prepared to commit crimes – because that's what leaking information from a federal investigation amounts to – to try to bring down Trump, the elected president. That's troubling. Whatever role Russia did or did not play in the election, the role currently being played by leaky members of the intelligence community is a far more pressing attack on American democracy.
Tom Bailey is a spiked columnist. Follow him on Twitter: @tBaileyBailey
To enquire about republishing spiked's content, a right to reply or to request a correction, please contact the managing editor, Viv Regan.