Sensitivity readers, save us from offence!
Art must be policed and all insensitivity expunged.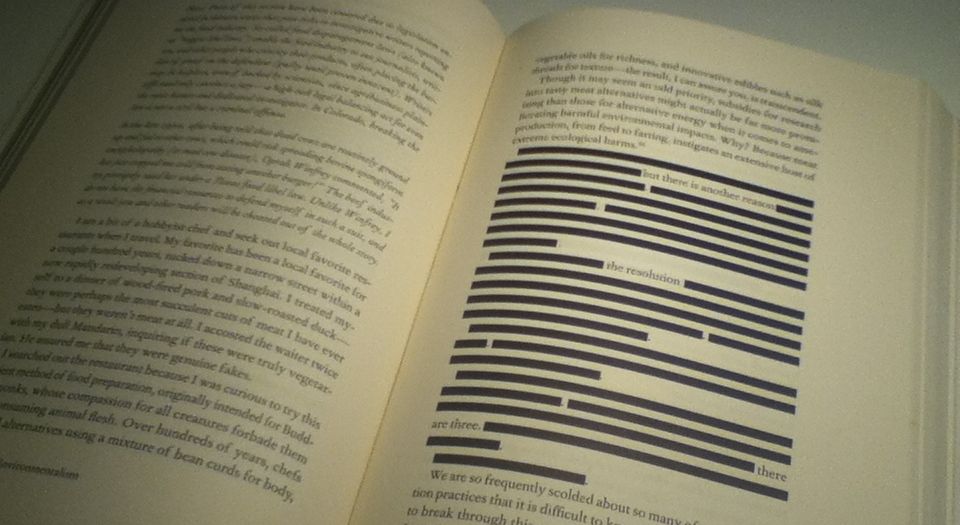 For some time now, I have harboured ambitions of becoming a 'sensitivity reader'.
For the unenlightened I should explain that a sensitivity reader, or beta reader, is a person employed by a publisher to vet an author's works with the aim of identifying and excising any material that might be deemed offensive. Once limited to children's fiction, sensitivity readers are now being enlisted to monitor works intended for adult consumption. They are there to guide us, to shield us from harm, and are to be applauded for their efforts. (But not too loudly, as that might be triggering.)
It's excellent work if you can get it. One publisher is paying as much as $1.50 for every thousand words vetted. Its advertisement indicates that successful candidates would be paid to seek out and eliminate any 'insulting, misrepresentative, harmful, or *-ist themes'. I'm not sure what '*-ist themes' are exactly, but I assume it's got something to do with encouraging prejudice against asterisks.
But there's a catch. In order to qualify, applicants 'must be a part of the culture(s) or identity/identities they are reading for'. As a gay man, I would be ideally placed to read a novel about other gay men and decide whether the representation is accurate or offensive. I can do this because all gay men have identical life experiences. We all think alike and are never known to disagree. There is literally no difference whatsoever between Ronnie Kray and Christopher Biggins.
Sensitivity readers are required precisely because empathy is only possible within strictly policed boundaries of identity. This is why white people are incapable of being emotionally affected by the acclaimed film 12 Years a Slave. To give another example, I recently watched Schindler's List, which includes some horrific depictions of Jewish persecution during the Second World War. But inevitably, as a gentile, I couldn't work out what all the fuss was about.
The important work undertaken by sensitivity readers has taken some flak in the press. It all started when the 'novelist' Lionel Shriver wrote a despicable article, in which she argued that 'unrelenting anguish about hurting other people's feelings inhibits spontaneity and constipates creativity'. This choice of words, if nothing else, reveals Shriver's callous insensitivity to those suffering from IBS.
If I were Shriver's sensitivity reader, I would be able to tell her that she should give up writing altogether. Let us not forget that this is the woman who last year gave the keynote speech at the Brisbane Writers' Festival, and took the opportunity to defend cultural appropriation. 'Are we fiction writers to seek "permission" to use a character from another race or culture, or to employ the vernacular of a group to which we don't belong?', she fulminated, her words cascading on to her unsuspecting audience like an avalanche of bile-soaked hedgehogs. 'I would argue that any story you can make yours is yours to tell', she continued, 'and trying to push the boundaries of the author's personal experience is part of a fiction writer's job'.
Think about that for a moment. Shriver is actually advocating the idea that novelists should be able to write about whatever they like; that the goal of the fiction writer is, essentially, to make things up. One audience member was so traumatised by the event that she had to walk out. In her harrowing account for the Guardian, she pointed out that Shriver 'epitomised the kind of attitude that led to the normalisation of imperialist, colonial rule', an attitude that 'drips of racial supremacy'. If there were any justice, Shriver would have been arrested for hate crime and beaten with sticks.
Shriver's near-genocidal loathing of minorities reveals that sensitivity readers are needed now more than ever. If anything, their remit should be extended to cover works that were published in earlier time periods. The plays of William Shakespeare are a case in point. Shakespeare was a cis white male who wrote a play called The Taming of the Shrew. It is often described as a 'comedy', but is in fact nothing more than toxic, hate-filled, misogynistic propaganda which seeks to legitimise domestic abuse and the subjugation of women. Some have argued that people living 400 years ago had different values to ours, but anyone who makes this case is clearly an apologist for fascism.
What if a modern-day reader were to encounter an uncensored version of Joe Orton's play Loot, a farce originally staged in 1965? There's a character called Hal who, at one point, offers to take his friend Dennis to a brothel: 'Really remarkable. Run by three Pakistanis aged between 10 and 15. They do it for sweets. Part of their religion. Meet me at seven. Stock up with Mars Bars.' Certain literary critics have suggested Orton was being deliberately gratuitous for satirical effect, and that perhaps comedy shouldn't be taken at face value. Of course, we now know better. If only sensitivity readers had been in place in the Sixties, we might have been spared such racist filth.
Or what of Geoffrey Chaucer, with his casual depiction of sexual assault? In 'The Miller's Tale', Chaucer (another cis white male, surprise surprise) deploys lewd puns in order to trivialise Nicholas's attempt to seduce the carpenter's wife. 'And prively he caughte hir by the queynte, / And seyde, "y-wis, but if ich have my wille, / For derne love of thee, lemman, I spille".' Oh fuck off, Chaucer.
The sad truth is that some writers in the past believed that art was all about the creation of beauty, or reflecting upon universal human truths, or some such nonsense. They were simply unaware that great art and literature should only be concerned with reinforcing prevailing ethical trends. Given that literacy rates in the UK are disturbingly high, we should do our utmost to prevent suggestible members of the public from accessing damaging works of fiction. Sensitivity readers are on the frontline of this battle. They are our protectors, the ever-watchful sentinels of virtue in a world rolling inexorably towards the brink of moral oblivion.
Andrew Doyle is a stand-up comedian and spiked columnist. Follow him on Twitter: @andrewdoyle_com
Andrew will be performing his new show, Future Tense, at the Soho Theatre in London from 6 to 8 March. Book your tickets here.
Picture by: Wikimedia Commons
To enquire about republishing spiked's content, a right to reply or to request a correction, please contact the managing editor, Viv Regan.