Revealed: how censorship on campus is getting worse
The Free Speech University Rankings is back, and the news isn't good.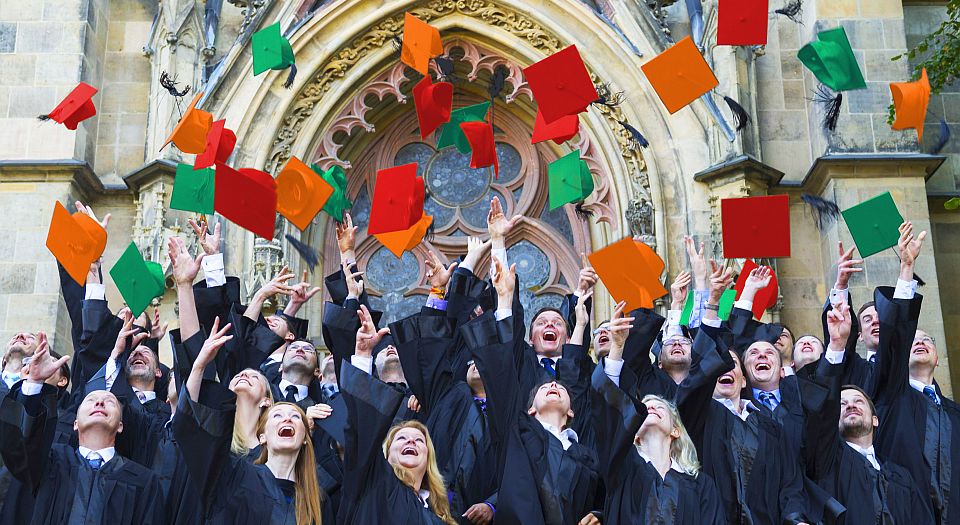 It's that time of year again. The only university rankings to be branded 'vile' by the National Union of Students is back. Today we launch the 2017 findings of the Free Speech University Rankings, spiked's groundbreaking analysis of campus censorship in the UK, now in its third year. We've assessed 115 universities, looking at the bans and policies universities and students' unions use to stifle free speech on campus, and ranked them using our traffic-light system. This year's survey is once again full of fascinating insights into the parlous state of free speech in the academy, not to mention shocking and (sometimes unintentionally) hilarious examples of campus authoritarianism. The overall picture is bleak.
According to our research, 63.5 per cent of institutions are ranked Red, meaning they place significant restrictions on speech by banning particular speakers, materials or ideas. Meanwhile, 30.5 per cent of institutions are ranked Amber, meaning they place more slippery restrictions on offensive speech, or chill free speech through regulation of speakers' and students' conduct and activities. This means that only six per cent of UK universities we surveyed place no significant restrictions on speech, other than where the law requires it. And the rate of censorship has steadily increased over the past three years. In 2015, just 40 per cent of institutions were ranked Red.
For anyone who's been anywhere near a campus recently, this will come as no surprise. Students' unions no longer just No Platform the odd edgy speaker – they ban 'tarts and vicars' parties and 'offensive hand gestures'. But what's perhaps most striking in this year's findings is how fast universities are catching up. Though SUs are still far more censorious than universities, 23.5 per cent of university administrations are now ranked Red, compared with 15 per cent just last year. As spiked has always argued, to assume that campus censorship is purely the work of blue-haired students is to give them too much credit. They clearly operate within institutions – and ultimately, a society – that affirms their outlook.
Though some university leaders have recently taken a stand against the Safe Space excesses of some of their students, they're simply not practising what they preach. We isolated two concerning trends in this year's rankings: clampdowns on discussion of religion and clampdowns on debate about transgenderism. At some of Britain's most prestigious universities – once interested in probing perceived wisdom and in pursuing truth – the oldest and newest orthodoxies in the book are being ringfenced from criticism. 'Transphobic propaganda' is banned at eight universities, and 43 per cent hold religion and belief policies that guard against offending faith groups. And more often than not, these stem from university administrations rather than SUs.
As Joanna Williams discusses elsewhere on spiked today, universities and students' unions have become illiberal bedfellows. And not only do they share a bureaucratic, illiberal outlook – you often get the sense that universities outsource their censorship to students' unions, who, as Williams puts it, 'are all too happy to put a radical gloss on moralising'. Though their motivations may be different – universities often seem most interested in batting away bad publicity – the effect of this collusion is stark. Collectively, students' unions and universities are presiding over byzantine, speech-policing bureaucracies that undermine the university's very moral mission. And the excesses of SU censorship are at the very least enabled by university managers.
If there is an upside to all this, it is the response from students themselves, who have begun to realise just how much these institutions hold them in contempt. Campus campaigns to overturn bans, stunts to draw attention to SU censorship, and a new movement to disaffiliate students' unions from the National Union of Students – the source of some of the most illiberal policies and initiatives on campus today – have been heartwarming. Students go to university to expand their mind, to challenge themselves, to be free – and that's impossible under the dead hand of censorship and regulation. Here's hoping the FSUR will continue to play a key role in fuelling the fightback.
Tom Slater is deputy editor at spiked and coordinator of the Free Speech University Rankings.
Read the full results of the Free Speech University Rankings 2017 here.
To enquire about republishing spiked's content, a right to reply or to request a correction, please contact the managing editor, Viv Regan.