The make-believe world of child-abuse campaigners
A new report is light on facts and heavy on scaremongering.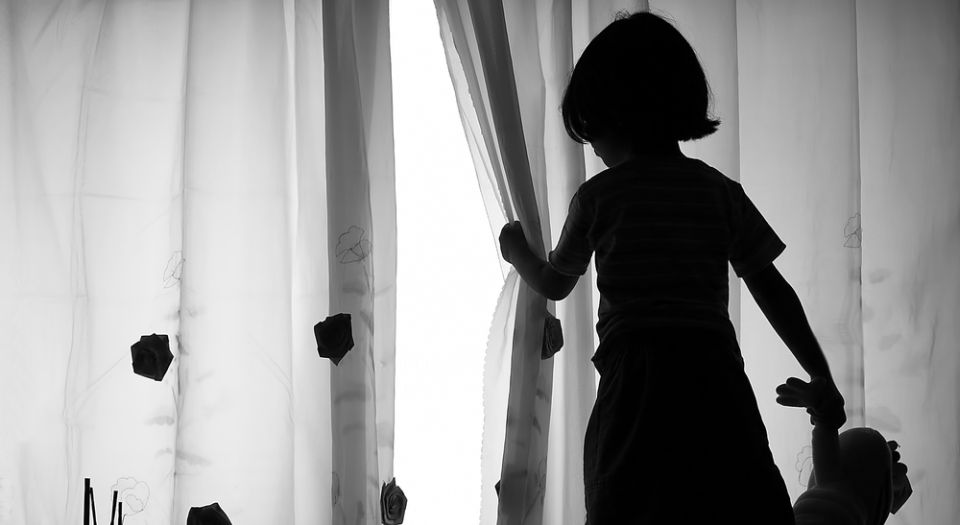 'What language do cats speak?'
'Where does the tooth fairy live?'
'Do trains feel happy?'
Five-year-olds are different to adults. The questions they pose as they try to make sense of the world around them demonstrate innocence, imagination, humour and an annoying determination to engage anyone who will listen to them in conversation. Children of this age want answers to everything, but they also want to make-believe. They implicitly trust adults to respond to their questions without overburdening them with too many harsh realities. Fortunately, the vast majority of children are loved by the parents and other adults in their lives, and this trust is not misplaced.
It is hard to think of anything more likely to crush a five-year-old's trust, curiosity and innocence than forcing them to participate in 'compulsory lessons for life' and to demonstrate an understanding of 'healthy and safe relationships'. But just such classes are the latest proposal from the children's commissioner for England, Anne Longfield. The commissioner's report, published this week, demands that the government increase its efforts to prevent child sexual abuse. Longfield claims 'age-appropriate' lessons will help children know whether or not their relationships are 'healthy' and help them find a vocabulary to describe experiences of abuse.
There is an assumption behind this call for schools to 'do more' that currently teachers are neither aware of signs of child sexual abuse nor providing children with sex and relationships education. This is far from the truth. In my experience, teachers are already highly sensitive to child-protection issues. When my daughter was seven I was phoned up at work by her teacher and asked to come into school. Apparently my daughter had been 'walking strangely at playtime' and staff were concerned she had 'hurt her privates'. It took me all of two minutes to discover that her knicker elastic had snapped and she had been walking oddly to stop her pants from falling down. With much relief all round she went back to maths and I went back to work. A heightened awareness of child-protection rules meant that my daughter's funny walk was reported to her teacher, but no adult felt sufficiently confident to investigate what had actually happened to her.
The latest call for teachers to be trained to spot signs of child abuse, and for 'lessons in life' to be made compulsory for all children from the age of five, comes in response to data presented in the commissioner's report, Protecting Children from Harm: A Critical Assessment of Child Sexual Abuse in the Family Network in England and Priorities for Action. It suggests only 'one in eight victims of child sexual abuse come to the attention of the authorities'. In other words, 'up to 85 per cent of child abuse in England remains undetected'. From this assumption it is argued that rather than the reported 50,000 cases of child abuse in 2012-14, there were actually between 400,000 and 450,000 cases. Such a preposterous statistic is arrived at by extrapolating from the already vastly inflated data, gathered from small-scale surveys carried out by advocacy groups such as the NSPCC, to the population as a whole. The report claims:
'According to census data, there are approximately 11.5million children and young people living in England. Based on the rate of 11.3 per cent of young adults aged 18-24 reporting that they were a victim of contact sexual abuse at some point during childhood, it can be extrapolated that approximately 1.3million children currently living in England will have been a victim of contact sexual abuse by the time they turn 18.'
The authors themselves acknowledge that 'this confidence interval depends on a number of assumptions, which, while sensible, cannot be completely confirmed from the data, and so it may be that its accuracy is optimistic'. Or pessimistic, depending on your point of view.
Ultimately, then, these statistics are the product of little more than sordid fantasy. Yet this has not stopped campaigners seeking to make political capital off the back of them. Simon Bailey, the national police lead for child protection and abuse, claims, 'The scale of abuse identified within the report is horrific and it confirms my belief that the police service has been dealing with the tip of the iceberg'. Wildly speculative 'tip of the iceberg' claims are reminiscent of the fuel that fed the Cleveland sexual-abuse panic. Today it seems that five-year-olds are not allowed the luxury of make-believe and must instead have 'lessons in life'. Some adults, on the other hand, can dwell in an imaginative realm that is not concerned with tooth fairies and talking cats but with a filthy-minded world in which abusers lurk deep in the heart of every family home.
The proposal to make 'age-appropriate' lessons in 'healthy relationships' compulsory for all children from the age of five is aimed at tackling a problem that exists largely in the fevered imagination of the child-abuse industry. For this reason, such classes are likely to do far more harm than good. The very small proportion of children who really do suffer from sexual abuse are unlikely to raise their hand among 30 other children and make a public declaration. The whole-class approach to teaching about healthy relationships, and the perception that child sexual abuse is everywhere, can actually prevent teachers from having time for the withdrawn child in front of them.
Lessons in relationships are unlikely to prevent one single child from being abused. They are, however, extremely likely to have a detrimental impact on many children. To talk about 'age-appropriate' lessons for five-year-olds is meaningless. As anyone who has ever met one can testify, children of this age are all very different. Some go to bed dreaming of fairies, others are already swooning over One Direction. In any 'relationships class' there will always be a proportion of children who will be confronted with ideas that they are not yet ready to handle. There will be children who are made to stop thinking about whether trains have feelings and forced instead to dwell on appropriate places for people to touch each other.
Some five-year-olds will no doubt reveal details of entirely innocent family interactions: 'On Sunday morning we all cuddle up in bed together'; 'My dad tickles me all over'; 'Sometimes I get in the bath with my mum'. These intimate and private moments make family life special, but they immediately sound suspicious when stated out loud in the context of a sex-and-relationships class and to a teacher ever vigilant for abuse. The most damaging consequence of the children's commissioner's proposals is the mistrust that will be engendered between teachers and parents, between children and adults, and, most tragically of all, between children and their own parents. The privacy of the home, in which families can relax and be spontaneous, comes to be policed by the voice of an outsider who is suspicious of everything.
Teaching children about sex and relationships should be the job of parents, not the state. Children's charities, government ministers and all the other people who see abuse everywhere cannot accept this because they see the family as the main threat to children's wellbeing. Adults need to cast off the shadow of suspicion and insist that children are better served when the people who love them and have their best interests at heart are trusted enough to be left to get on with it.
To enquire about republishing spiked's content, a right to reply or to request a correction, please contact the managing editor, Viv Regan.