Virginia: the culture of complaint turns lethal
The most striking thing about Vester Flanagan was his self-pity.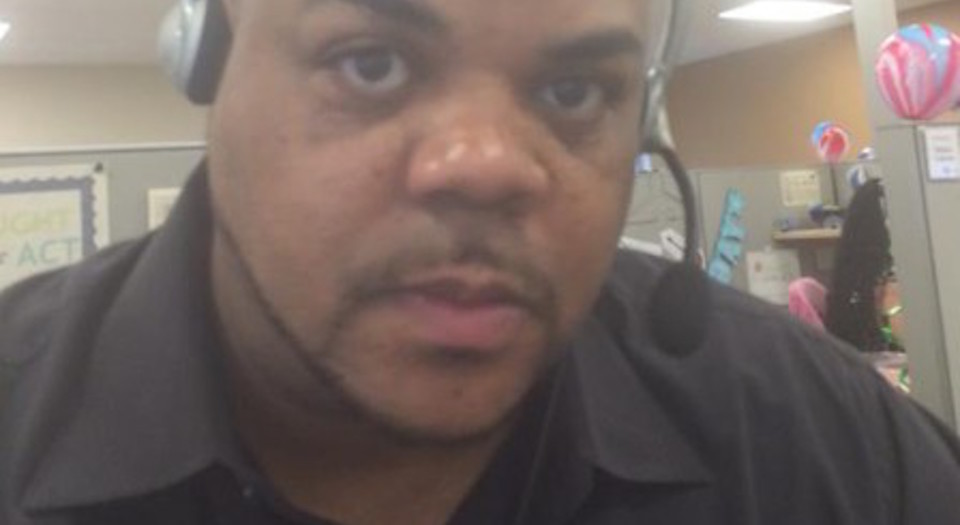 Had Vester Lee Flanagan carried out the killing of two ex-colleagues at Virginia TV station WDBJ 10 years ago, it might have been dismissed as just another case of a disgruntled former employee 'going postal' – a phrase referencing several incidents from the mid-1980s onwards involving United States Postal Service (USPS) workers shooting and killing fellow workers. But the fact that Flanagan's shooting of Alison Parker and Adam Ward was filmed, in a world dominated by YouTube and Facebook, ensured the story gained global coverage.
Predictably, we heard the calls for gun control before the victims' bodies were cold. Opportunists like broadcaster Piers Morgan, President Barack Obama and presidential hopeful Hillary Clinton appear to welcome such tragedies so they can sanctimoniously read their pre-prepared statements. As a hysterical Morgan put it, the Virginia shooting 'sum[med] up [America's] appalling, senseless gun culture'. This kind of emotive finger-wagging is to be expected. Those on the other side of the political spectrum blamed mental illness. Republican presidential hopeful Donald Trump said of the incident, 'This isn't a gun problem, this is a mental problem'.
It is difficult to pin down what is meant by 'gun culture'. The term emerged in 1970 in Richard Hofstadter's ill-tempered article 'America as a gun culture'. Prior to that – during the period that recorded the highest levels of gun ownership in American history – no one had a label for Americans' attachment to guns. Since then, liberals, who once defended the right to own weapons, have criticised Americans' attachment to guns. Conservatives, too, have turned on guns, with the National Rifle Association claiming credit for the 1968 Gun Control Act, and supporting gun control in general.
But Flanagan did not fit the Republican image of 'gun culture'. He wasn't a rural redneck, and he didn't wear a check shirt and a peaked cap. Nor was he one of those Obama had in mind when he attacked smalltown Americans who 'cling to their guns or their religion'. Flanagan claimed that he first purchased a gun this year after the Charleston massacre. If there is a 'gun culture', Flanagan was not part of it.
Was the availability of guns or the lack of gun controls to blame for the Virginia shooting? Certainly none of the measures or legislative plans put forward by those in favour of gun controls would have prevented Flanagan from getting hold of a gun. Besides, as has been shown time and again, the availability of guns has little to do with what is lazily described as an 'epidemic' of mass murders. The chance of dying in a multiple homicide in the US is less than that of being struck by lightning.
Not that mental illness is to blame, as Trump contends. Though Flanagan's employers suggested he see a doctor, there was no history of mental illness. He was just an unhappy and difficult man. He did not have any criminal convictions, and he was gainfully employed for seven years before working for WDBJ.
What Flanagan did have in his record was a history of making complaints. In 2000, he sued a news station in Tallahassee, Florida, alleging racism. He was fired from WDBJ after working there for only a year, apparently because he was too difficult to get on with. He again sued, alleging racism, saying on Twitter that Parker had made 'racist comments'. 'EEOC [Equal Employment Opportunity Commission] report filed', Flanagan wrote. In a separate tweet, he added, 'Adam [Ward] went to [human resources] after working with me one time!!!'.
In a long exculpatory fax sent to ABC shortly after the killings, Flanagan pointed to the Charleston killings as being the trigger for his murders, detailing how he had suffered racial discrimination, sexual harassment and bullying at work as a gay black man. WDBJ, he said, was also to blame: 'They truly fucked with my life and caused an awful chain of events.' Flanagan blamed everyone but himself, and nursed his grievances. When he was fired, he complained in a letter to a judge that his 'entire life was disrupted after moving clear across the country for a job only to have my dream turn into a nightmare'.
The Virginia shooting draws attention to disturbing elements of American culture that undercut the simplistic 'blame the guns' media coverage. It points to the brittle culture of offence, whereby any behaviour considered disagreeable to some is understood as a personal slight. It touches on the bizarre narcissism of the selfie, in which only moments caught on camera are deemed real. And it indicts a powerful sense of entitlement, in which individuals demand automatic acceptance of who they are from others, and assume that any problems they create are always someone else's fault.
An experienced newsman, Flanagan also played upon the voyeuristic appetite for online sensation (something the Islamic State has successfully exploited). By filming his murders, he achieved a notoriety far in excess of his 'going postal' predecessors. Yet even that notoriety is someone else's fault, with commentators also blaming Google and Facebook for allowing people to watch what was essentially a snuff movie. This is an evasion of responsibility on the part of all who searched out the video of the shooting.
Rather than blame guns, social media or mental illness for the Virginia shooting, perhaps we should look at the poisonous complaint-and-grievance culture that has flourished as a result of people's refusal to take responsibility for their lives.
Kevin Yuill teaches American studies at the University of Sunderland. His latest book, Assisted Suicide: The Liberal, Humanist Case Against Legalisation, is published by Palgrave Macmillan. (Buy this book from Amazon (UK).)
To enquire about republishing spiked's content, a right to reply or to request a correction, please contact the managing editor, Viv Regan.