Five reasons shale gas is fracking fantastic
Economically, socially and environmentally, fracking makes sense.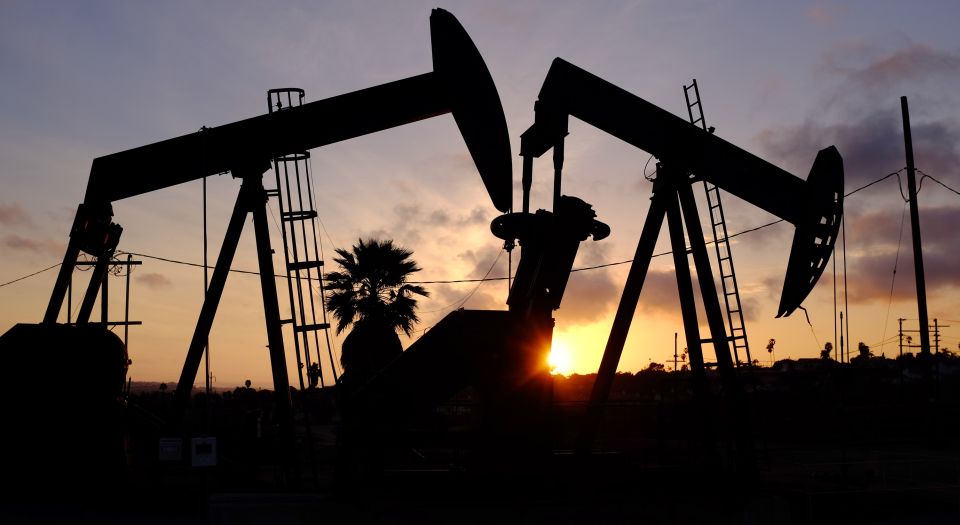 You wouldn't know it from most of the mainstream UK media coverage, but, far from being the work of the Antichrist, shale gas is a great thing.
Last week, Lancashire County Council rejected a proposal from Cuadrilla for the UK's first fracking site at Little Plumpton near Preston. It rejected the proposal, against the advice of its lawyers and planning advisers, not on environmental or safety grounds, but because of 'unacceptable noise and impact' and the 'adverse urbanising effect on the landscape'. Essentially, this is a case of 'not in my backyard' on a massive scale that is detrimental not only to the local area, but to Britain as a whole.
Everyone knows the UK, like the rest of Europe, is facing an energy crisis. And under Lancashire and Yorkshire there is a vast, untapped reserve of shale gas. To me, this presents a pretty obvious solution to our energy problems. But in case you remain unconvinced, here are five reasons Britain should ignore the environmentalist hyperbole and get ourselves onboard with the shale-gas revolution.
It's fracking good value
Across the pond, Americans have experienced a dramatic fall in energy prices, in large part down to the success of fracking. In Britain, energy costs are a big topic of discussion. A winter never goes by without stories of how some less well-off people, particularly pensioners, have to choose between 'heating and eating' during the dark, cold nights. So it seems mad not to exploit our natural resources. In comparison to oil extraction or wind power, fracking is staggeringly cheap. In America since 2009, spot prices for natural gas have averaged at $3.87, where for the five years preceding 2009 they averaged $7.46. By any standard that is an astonishing reduction in cost, which has been passed on to American customers and was also partly responsible for the dramatic reduction in petrol prices we experienced in the UK earlier this year. So, as consumers, we are already benefiting from fracking overseas.
It's not fracking dangerous
Opponents of fracking have two main arguments: that it poisons the water supply and causes earthquakes. This helps them to paint fracking in a similar light to a Biblical plague. Admittedly, two tremors were caused by fracking near Blackpool in 2011, but these registered just 2.3 and 1.7 on the Richter scale – so low it would be unlikely to wake you up. Current legislation prohibits continued fracking if tremors above 0.5 are registered – that is equivalent to a passing bus or a slamming door, according to two engineering professors at Glasgow University. So yes, fracking does cause tremors, but so far only people in possession of a seismograph would have noticed them.
As far as contaminating the water supply goes, that only happens if the wells themselves are poorly constructed. Given that restrictions currently in place in the UK are far more prohibitive than those in the US, and that there have been very few instances of water contamination in the US anyway, the risk to UK water supplies is negligible.
It's pretty fracking clean
Whatever your view on climate change, the fact is that there is no source of renewable energy that can come close to providing the amount of energy we need. On top of this, all sources of renewable energy currently require large government subsidies to make them remotely economically viable. Shale gas, although not renewable, is a far cleaner fuel than coal. This has been demonstrated by the significant reduction in CO2 emissions the US has seen since fracking began. Last year, the US produced less carbon than it has for 20 years; even the International Panel on Climate Change (IPCC) credits fracking for this development. I know most greenies want us basically to spend our days weaving our own clothes from hemp and trying to come up with some way to make carbon-neutral hummus – but anyone genuinely serious about reducing the UK's carbon footprint has to get behind fracking.
It will create a frack-load of jobs
You know where there is a booming economy? Texas. The Lone Star State has benefitted from its natural resources for decades. The Texan mindset of entrepreneurship and preference for small government has made it one of the most successful states in the US. In 2014, Texas had 418,000 people directly employed by the oil and gas industry; there were a further 1.8million jobs in supporting industries. That is over 2.2million jobs created by a sensible approach to exploiting natural resources. The latest figures available for unemployment in the north west of England, by contrast, are above the UK national average, with significantly more men unemployed than women. This region used to have a massive coalmining industry, and many people claim that there are still areas that have not recovered from the winding down of that industry. The introduction of a new industry, like fracking, would go a very long way to solving economic and social problems in this part of the UK. An industry report estimated that fracking could create up to 64,000 jobs across Britain, as well as bringing £33 billion in investment into the UK economy over the next 16 to 18 years. Economically, refusing this gift from Gaia is insanity.
What the fracking hell else are we supposed to do?
Britain's current largest source of renewable energy is wind, which provides us with about eight per cent of our total energy. Including all the other renewables currently available, we just about get to 15 per cent of our energy. According to the Spectator, if we only extract 10 per cent of the shale gas available in this country it could provide us with 25 years worth of gas supplies. Never mind looking any old gift horse in the mouth: as a country we are currently wasting time inspecting Red Rum's teeth rather than riding him to victory in the energy Grand National.
Of course, the real low-carbon alternative that might actually work in place of fracking, in terms of producing enough energy so that we don't all have to move into yurts, is nuclear power. However, given the time and money that it would take to build and run enough nuclear-power stations to create the same amount of energy we have the potential to tap into with fracking, it makes no financial sense. Oil-services company Halliburton puts the average cost of a new fracking well at around $8million (£5.1million), whereas the recently approved nuclear plant at Hinkley Point has an estimated cost of around £24.5 billion ($37.8 billion).
The simple fact is that there's no energy source in Britain at the moment that makes more sense than shale gas. Fracking's opponents are standing in the way of increased employment and greater energy resources. Economically, fracking is a brilliant idea; socially, it would increase employment; environmentally, it is cleaner than coal; and aesthetically, I find windfarms no less displeasing than a fracking well (plus wells have the added benefit of actually producing significant energy). Factually, the argument is won; all that's standing in fracking's way in Britain is selfish vested interests and wrongheaded ideologies. As Americans say: it's time to frack, baby, frack.
Guy Birchall is a writer based in Stoke.
To enquire about republishing spiked's content, a right to reply or to request a correction, please contact the managing editor, Viv Regan.