Islam vs liberalism: the classroom's silent Culture War
Teachers are afraid of tackling difficult questions in front of pupils.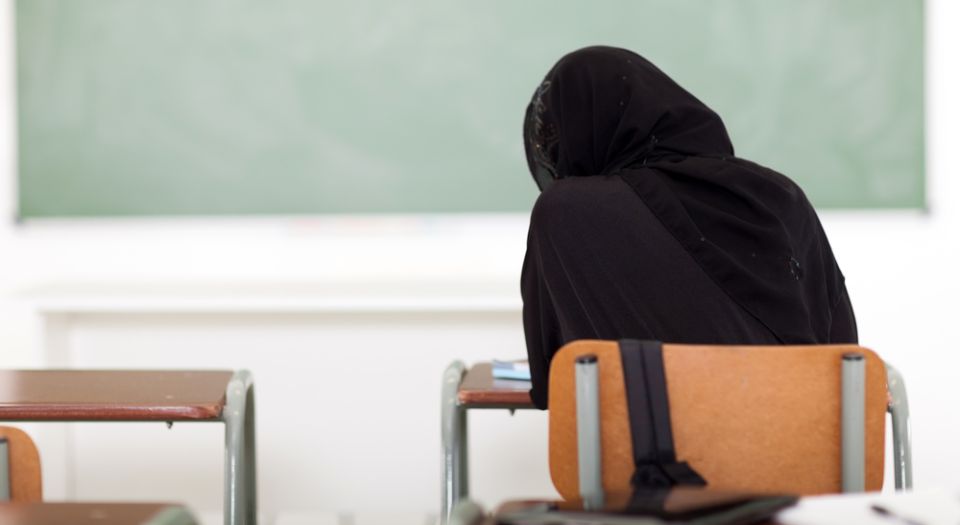 Last weekend's National Union of Teachers conference confirmed that schooling, subject to conflicting ideological and cultural pressures, has lost any sense of common purpose. It has also lost a sense of what it is to socialise children. Indeed, if the motions debated at the NUT conference reflect wider trends in teaching, it seems socialisation has turned into a caricature of itself.
Take two of the motions debated and passed at the NUT conference. The first asserted that government should be 'forced' to portray gay relationships in a positive light. It called on teachers to put pressure on the government 'to make it compulsory that all schools' sex-education policies include a positive portrayal of same-sex relationships'. The second motion asserted that teachers should be able to avoid class discussions of Islamic extremism. The justification for this, as NUT general secretary Christine Blower put it, is that 'some of our members are frightened to discuss things in class because they are worried that if there's any discussion that they will have to report this to the police'.
Whatever one thinks of these two motions, it is clear that they contradict one another. It is difficult to imagine how in the twenty-first century one can have a sensible discussion on gay relationships without engaging with the hostility directed against them by radical Islamic dogma. Imagine talking to a group of religious pupils about gay relationships while avoiding talking about the illiberal sentiments that influence their lives. In such circumstances, discussions of gay relationships will be at best an exercise in box-ticking.
The logical outcome of the NUT's contradictory resolutions is that, in practice, it will confine the promotion of positive gay relationships to classrooms composed of secular-minded pupils. In schools influenced by radical religious sentiments, awkward questions on liberal values will be avoided.
Promoting dishonesty
The NUT's contradictory motions are not just examples of confusion and self-deception; they are also evidence of moral cowardice. The NUT tries to justify the refusal to discuss Islamic extremism on the grounds that the recent Counter-Terrorism and Security Act forces teachers to report pupils suspected of radicalisation to the police. The NUT leadership asserts that this law 'closes down spaces for such discussions' and that 'many school staff are now unwilling to allow discussions in their classroom for fear of the consequences'.
However, the reality is that a significant group of educators have avoided classroom discussions of issues that touch upon radical Islam for a very long time. Even before the Counter-Terrorism and Security Act was introduced, few teachers discussed with their pupils the antagonism between jihadist radicalism and liberal values. Numerous teachers said they found such discussions hard to handle and, when they attempted to raise difficult questions, they found they received little support from their superiors. The reluctance to report pupils to the police was never the real problem here; it was the unwillingness to tackle difficult and controversial issues. That is why some educators have avoided addressing radical Islamic influences in the classroom.
Since the turn of the century, many British schools have shied away from tackling thorny questions with Muslim pupils. A report published in the aftermath of the race-related disturbances in Bradford in 2001 found that 'some teachers in Bradford consider the Holocaust to be a difficult subject to approach with Muslim pupils'. A review published by the Historical Association, Teaching Emotive and Controversial History, reported that a 'history department in a northern city avoided selecting the Holocaust as a topic for GCSE coursework for fear of confronting anti-Semitic sentiment and Holocaust denial among some Muslim pupils'. It also mentioned another history department in which 'the Holocaust was taught despite anti-Semitic sentiment among some pupils'. However, the same department deliberately avoided teaching the Crusades at Key Stage 3 because teachers' 'balanced treatment of the topic would have directly challenged what was taught in some local mosques'.
In recent years the situation has become worse. One teacher from a school in east London reported to me that her managers had actively discouraged her from discussing the Charlie Hebdo massacre with her Muslim students. Another teacher reported that such discussions were avoided in order to prevent an Islamophobic backlash.
These reactions show that, too often, schools are reluctant to challenge the cultural and ideological attitudes of Muslim pupils. Like the NUT leadership, they are very bold in promoting fashionable causes among secular pupils, but avoid having difficult conversations in circumstances that might provoke a hostile response.
Cultural segmentation
There are many problems with the government's Prevent agenda and its project of promoting British values in schools and elsewhere. Cultural values that have real meaning for people's lives are organic to their daily experience. They are not so much taught as practised and lived. Values that are promoted artificially or administratively through campaigns of public education are often unable to win hearts and minds. This ghettoisation of values in education highlights their absence in the rest of the curriculum.
It is only through a curriculum of genuine liberal education that pupils can be socialised into the values of tolerance, liberty and democracy. Schools that take seriously the challenge of transmitting the ideals of the Enlightenment through the teaching of history, science or literature do not need to pontificate about British values. Students can be inspired through an open-minded liberal curriculum.
The flawed nature of the government's British values project is more than matched by the NUT's reaction to it. If the NUT leadership possessed a little courage, it could refuse to implement the government's Prevent strategy. It could call on teachers to discuss Islamic radicalism, but not disclose the content of those discussions to any external agency. But instead of deciding to exercise its professional judgment, the NUT elects to avoid the problem altogether. The logical outcome of this behaviour is to perpetuate and reinforce the cultural divisions that prevail in British society.
One final point: despite the mutually contradictory character of the two NUT motions discussed, they possess one feature in common – an almost visceral aversion to discussion and debate. The motion on gay relationships insists that schools be forced to promote a 'positive portrayal' of same-sex relationships. From this standpoint, there is nothing to debate. Like a church dogma, it is beyond discussion. In the case of Islamic extremism, discussion and debate is also to be avoided. The NUT clearly does not believe that educating children about the value of free discussion is part of its remit.
The illiberal intolerance communicated through these motions is unworthy of a profession that has done so much to enlighten generations of young people. Those teachers who believe that schooling involves educating young people for freedom and its exercise will no doubt ignore both of these motions.
Frank Furedi's First World War: Still No End in Sight is published by Bloomsbury. (Order this book from Amazon (UK).)
To enquire about republishing spiked's content, a right to reply or to request a correction, please contact the managing editor, Viv Regan.