The White Student's Burden: PC racialism on campus
Student officials who want to protect 'the weak' undermine universalism.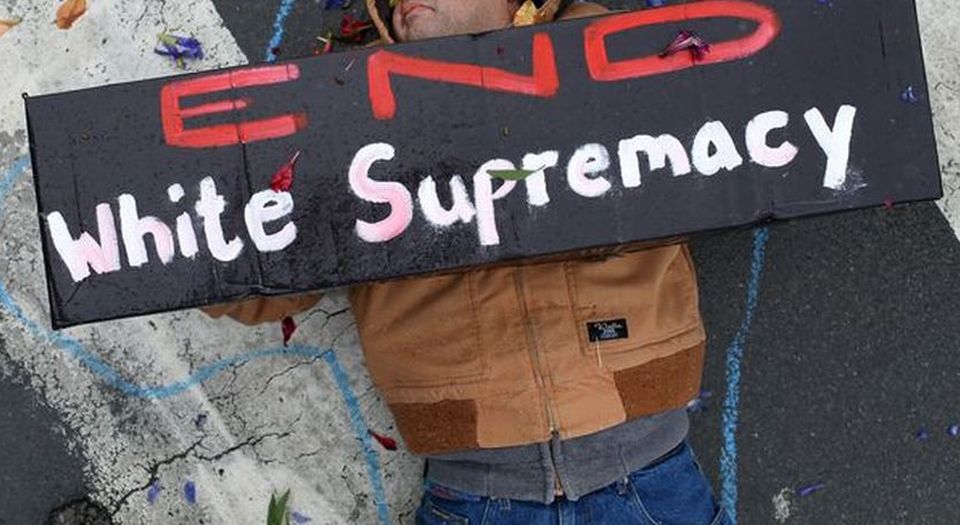 If you are, at any point, unsure what race or gender you are, or which way you sexually swing, go to a university debate. About anything. Doesn't matter if you're taking about gender relations or Gaza, sooner or later you'll have your privilege, or lack thereof, checked for you.
Speaking on a panel in Oxford this week, as part of spiked's ongoing Down With Campus Censorship! tour, it wasn't long before I heard the immortal non-rebuttal: 'Well, that's all very well for you to say, as a white-cis-heterosexual male.' In Edinburgh the following night, we didn't even have to wait to go out for questions before I was reminded of both the colour of my skin and the contents of my pants by one of my white-cis-heterosexual female opponents in the course of her opening remarks. For the rest of the evening, 'speaking as a [insert multi-hyphenate identity here]…' was, naturally, the preface to almost every audience contribution.
Privilege-checking has become a source of mockery for students who actually retain one foot in reality. But this trend, so popular among SU bods and blue-haired pseudo-radicals, hasn't come out of nowhere. These are the children of multiculturalism. People who, from nursery on, have been constantly reminded just how different we all are, and how we've been placed into our own pre-packaged boxes.
It's a tragedy that even a discussion of something as universal, as human, as freedom is so quickly divided up along racial or sexual lines. Sure, none of us think in abstract. Our ideas are inevitably informed by our experience. But even bothering to come together and talk about these things assumes that we can reach some sort of understanding: that the best ideas, and the most cogent arguments, will win out no matter who they come from. They can appeal to the reason of all of us. The rise of this new, PC-garbed racialism on campus – the eternal, whiny chorus of 'check your privilege' – rubbishes this universalist spirit. On some essential level, goes this toxic logic, we can never understand one another, let alone come together to pursue common goals.
This trend is writ large in student politics today. The NUS has an executive officer for black students, disabled students and women. Most individual students' unions also have their own equivalents. And yet there appears to be little clamour for it. Engagement in students' union politics is at an all-time low. And the obsession with black and minority ethnic (BME) and disabled 'representation', in particular, seems to be much more top-down than bottom up.
At Oxford University Students' Union (OUSU), outgoing vice-president for welfare, Chris Pike, has made instituting so-called liberation officers within the individual colleges one of his top priorities. But, even though motions have been passed to install them in various junior common rooms (JCRs), many of the places have gone unfilled. Speaking to some Oxford students after the debate this week, they told me about one college in which BME students were rounded on in order to stand for the new position. They all refused. One eventually ran a campaign promising to 'do nothing' in order to show up how farcical the whole affair was.
Underneath all the talk of trying to redress white privilege, beyond all the white-cis-heterosexual-male self-flagellation, is a strangely neo-colonialist dynamic. Students' unions, run, in the main, by the white middle classes, are taking it upon themselves to look after vulnerable black students. This is made most clear in the censorious climate on campus today – the main justification for which is the alleged vulnerability of ethnic minorities. Everything from Marine Le Pen to microaggressions are clamped down on in the name of protecting them from being somehow mortally offended.
The rise of this new racialism on campus speaks to the complete collapse, not only of the Enlightenment principles of freedom and tolerance, but also what has, for hundreds of years, sprung from those values: progressive politics. Throughout history, progressive movements have looked to extend freedom to those who were otherwise denied it. From the Suffragettes to the Civil Rights Movement, it was about refusing to believe that particular groups were somehow different – too weak, too brutish or too stupid – to play a role in how society was run. According to the patronising logic rampant on campus today, Sylvia Pankhurst or Martin Luther King would never have made it out of the house, let alone changed the world.
Currently, many are celebrating the fiftieth anniversary of the Selma to Montgomery voting-rights marches. The speech MLK gave in Montgomery, Alabama, should give pause for thought to the student radicals of today: 'We must come to see that the end we seek is a society at peace with itself, a society that can live with its conscience. And that will be a day not of the white man, not of the black man. That will be the day of man as man.' On campuses today, this beautiful, universalist dream is far from becoming a reality.
Tom Slater is assistant editor at spiked and coordinator of the Down With Campus Censorship! campaign.
To enquire about republishing spiked's content, a right to reply or to request a correction, please contact the managing editor, Viv Regan.