There is no 'dash for gas'
Contrary to green-hued reports, the UK is not about to be turned into a giant shale-gas drilling pad.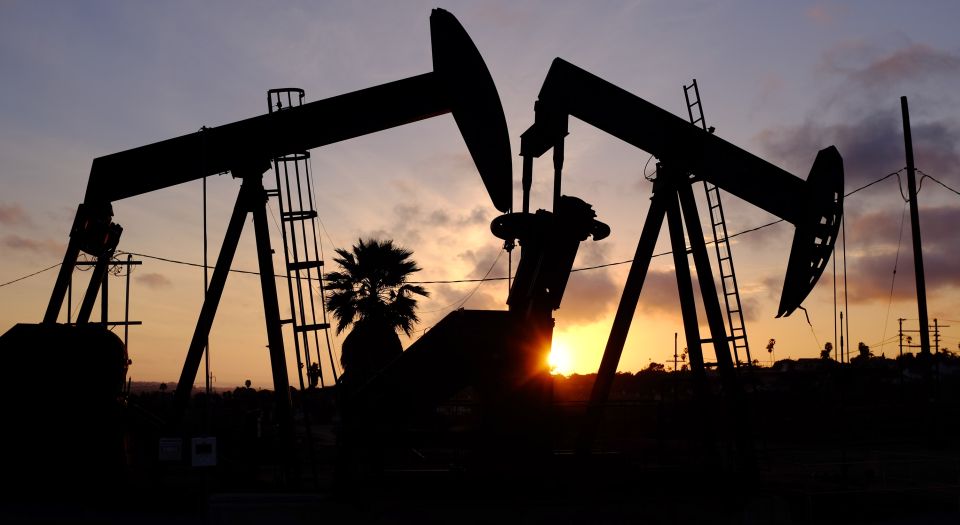 This week, the UK Government announced a new round of licensing for onshore oil and gas exploration. Companies will make bids for a licence to drill for oil or gas in designated areas, or 'blocks'. This kind of auction is nothing new, and would typically pass off without comment in the mainstream press. But since the last auction in 2008, the possibility of fracking has arrived on UK shores. Thus, the auction looked like an exciting new development in the shale-gas wars.
To environmental and anti-fracking campaigners, the auction of licences looks like an announcement that every square inch of land under the designated blocks will be bulldozed and turned into a shale gas-drilling pad. 'The fourteenth licensing round covers all of our 10 biggest cities, 10 of our 13 national parks, 47 per cent of our aquifers, and 77 per cent of current cabinet ministers' constituencies', complained Greenpeace. To make its point, Greenpeace set up an SMS service and a website, which allow users to find out if their postcode falls under one of the blocks, putting their home at risk from fracking. Entering the postcode of Parliament, however, returns the message 'Your home is in one of the areas the government is considering for drilling and possible fracking'.
Needless to say, the government is not considering turning central London over to shale-gas developers, and it is extremely unlikely that any developer would consider buying a licence to drill in SW1. Even if licences were issued for exploration under Westminster, as with anywhere else, the licensees are not guaranteed that planning and other necessary consents and permits will be granted to them. But such fast and loose treatment of the facts about shale gas better suits green campaigners' scaremongering objectives.
Fearful hyperbole characterises much comment on shale gas. A Guardian editorial whinged that, when it comes to 'the dash for shale gas', 'Whitehall willingly gives a mile, only for the industry to take a light year', before describing a 'mood of frenzy' for shale gas among Conservative MPs and the cabinet. But how do statements about a frenzied dashing for gas compare to reality?
It should be noted that there are not yet any commercial shale-gas wells in the UK, and there have been only a very small number of experimental wells drilled by companies in search of shale gas. Compared to the image of huge energy companies bullying their way through the corridors of power, and drilling their way through towns and villages throughout rural England, companies like Cuadrilla and iGas – the two companies most noted for their interest in shale gas – are tiny. Anti-shale activists were excited when French energy company Total announced its plans to invest in UK fracking operations, but it turned out that the investment might be as little as just £12million – not even enough cash to buy a wind farm, much less turn the entire county of Lincolnshire into a drilling site.
If there really was a dash for gas, driven by frenzied Conservative MPs, there would not be a Liberal Democrat secretary of state for energy and climate change. Moreover, there would not have been a gap of nearly seven years between licensing rounds for onshore oil and gas exploration – the last having been concluded in 2008. There would not have been a moratorium on shale-gas exploration. And the gas would be flowing from the ground. It's a curious 'dash for gas' that has not produced any gas at all. As ever, environmentalists' failure to develop a sense of proportion explains their nonsense campaigns and ridiculous headlines in the green-leaning press.
A real dash for gas did occur in the 1990s. Following the liberalisation of UK energy markets and licensing for offshore gas exploration, 2.5 gigawatts of gas-fired electricity generating capacity was added to the UK's energy grid every year that decade. This capacity is enough to meet nearly half of the UK's peak energy demand. This should be seen in contrast to the dash for green over this decade, which will by its end have seen at least that much capacity removed, thanks to environmental priorities prevailing over concerns about continuity of supply and cost to the consumer.
The UK's national parks, 'areas of outstanding natural beauty' and the Green Belt occupy a vast expanse – greater than the space occupied by cities, towns and villages. Transforming this landscape in a 'dash for gas' would require a political and industrial effort unlike any other seen in the country's history. Yet green organisations and daft editorials present a picture of nature under the wheel of a giant industrial machine. The reality is precisely the opposite: an excess of policies designed to protect natural environments and prevent climate change are toxic to the development of infrastructure and industry. There is no dash for gas – there are only torpid gestures from a government that has been incapable of resisting environmental campaigners. The noises from the environmental movement, meanwhile, are not unlike the tantrum of an infant unused to not getting its way. The progress of shale-gas development in the UK will be slow. But green campaigners will cry at every turn that every last meadow and bunny rabbit is about to be submerged under toxic sludge and rocked to pieces by earthquakes. This couldn't be further from the truth.
Ben Pile blogs at Climate Resistance.
To enquire about republishing spiked's content, a right to reply or to request a correction, please contact the managing editor, Viv Regan.