'Fairtrade has thrown its toys out of its cot'
Christopher Cramer talks to spiked about Fairtrade's response to criticism.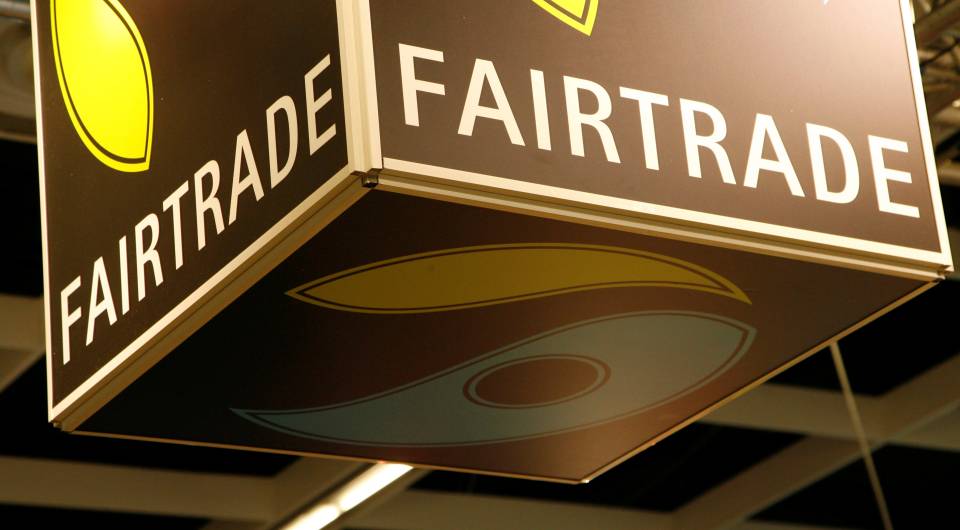 Two weeks ago, academics at the School of Oriental and African Studies (SOAS) in London published a report that was highly critical of Fairtrade. The report stated that workers employed on farms that were part of Fairtrade programmes were usually paid less and had worse working conditions than their peers on non-Fairtrade farms. It also found examples where the social premiums that Fairtrade is supposed to spend on developing poor rural communities were often misspent. Fairtrade UK's response to the criticism was to launch what amounted to a smear campaign against the authors of the report and their methodology.
So, in the midst of this backlash, I decided to speak to the researchers themselves about their work and Fairtrade's reaction to it. From the off, Professor Christopher Cramer, who led the four-year study into rural farming economies in Ethiopia and Uganda, is keen to dispel the sort of Western myths about life in rural Africa that Fairtrade has thrived on: 'There's always been a sanctity about rural Africa – that it's a homogeneous place, a society full of small-hold farmers using family labour and that everyone is more or less equal. For a long time we've known that that is false.'
I ask Cramer if he was surprised by the study's findings. 'Yes and no', he says. '[Fairtrade] perpetuated this fantasy of rural Africa being full of small, family farmers with roughly the same amount of land as each other. Unless there was an extraordinarily benign trickle-down effect, you wouldn't really expect things to be much better [on Fairtrade farms]. But to find that the wages were worse and that most of the working conditions were worse, that did surprise me – and it's a puzzle.'
The study's findings were certainly disconcerting for Fairtrade's supporters. They showed that farm labourers often make less on Fairtrade farms than non-Fairtrade farms, while many smallholders live in abject poverty. So, does Fairtrade benefit anyone in Third World agriculture? Cramer tells me that, during his four years of field research, his team realised that what Fairtrade defined as 'smallholders' covered everything from owners of farms of half a hectare to 130 hectares. The owners of bigger farms, he tells me, 'are the ones who capture most of the direct benefits. They also tend to control the leadership of the cooperatives.' So it seems that the larger farms, the ones that would presumably be doing alright anyway, are the only ones that reap the rewards of Fairtrade – a programme allegedly aimed at helping the poorest of the poor.
Cramer's report is definitely a damning indictment of Fairtrade, which is why Fairtrade is doing all it can to smear its findings. When I wrote about Cramer's findings a few weeks ago, I was informed that people who had tweeted my piece received direct tweets from Fairtrade UK, dismissing the article as sensationalist and untrue. Naturally, Cramer has borne the brunt of this hostility: 'There was a legal threat made against us when [Fairtrade officials] saw the first draft of our press release', he says. 'They've also sent me hostile letters.'
However, despite the knee-jerk nature of Fairtrade's response, Cramer tells me the organisation has been aware of his findings for nine months: 'Fairtrade people were sent a draft report and have been to five or six of our presentations. [Their prior involvement] seems now like delay tactics. We said they could do fact-checking on our report in January and they took far longer than they'd agreed with us.'
This, Cramer reflects, points to the belligerence of Fairtrade: 'You would have thought that an organisation that claims to be constantly improving might have said that this report was fantastic, that it was useful evidence to help it change what it does. Instead, Fairtrade has been extremely defensive, and obsessed with protecting its reputation.'
Indeed, Fairtrade's reputation seems to have been irrevocably damaged by Cramer's findings. But much of this, he reflects, is due to how it reacted to the research's challenge: 'It's a little bit like a toddler throwing its toys out of the cot. .… Fairtrade advocates just wouldn't come and have a debate about it.'
I tell Cramer that I disagree with the entire principle behind Fairtrade, given that it is not the place of the West to meddle in the economies of developing countries. But despite his report's damning indictment of Fairtrade, Cramer is not willing to write off the idea of Fairtrade entirely. Even if it doesn't do much good for the farmers, he suggests, it's good that people in the West are, at least, interested in where their produce comes from.
Still, Cramer recognises that Fairtrade's 'small is beautiful' narrative was never going to deliver on its promises: 'The things likely to make the biggest difference to wages are better infrastructure and better productivity-enhancing technology. [Fairtrade] is not a substitute for the structural change we call development. If you think that through Fairtrade you are going to have structural change, rapid poverty reduction and productivity enhancement, you're not. It's not a substitute for that.'
In the West, people are often puzzled as to why rural Africans give up what is sometimes perceived to be a poor but idyllic existence in the countryside to live in the slums on the outskirts of cities. However, this puzzlement ignores the harsh realities of rural poverty. For many, moving to the city, where they can at least eke out a living, is the only rational choice. So what is the best path out of poverty for the farmhands of Africa?
'That's a big question. The focus must be on increasing agricultural productivity and that involves a lot of things, including infrastructure and investment. I don't buy into the small-is-beautiful paradigm. My research shows that if you're interested in driving up quality and enhancing productivity, as well as the lives and prospects of the poorest people, large-scale production has its advantages. Betting on the strong can also be betting on the weak.'
Picture by: PA
To enquire about republishing spiked's content, a right to reply or to request a correction, please contact the managing editor, Viv Regan.