Obama: the king of celebrity politicians
In place of ideas, modern politicians attempt to offer 'personality'.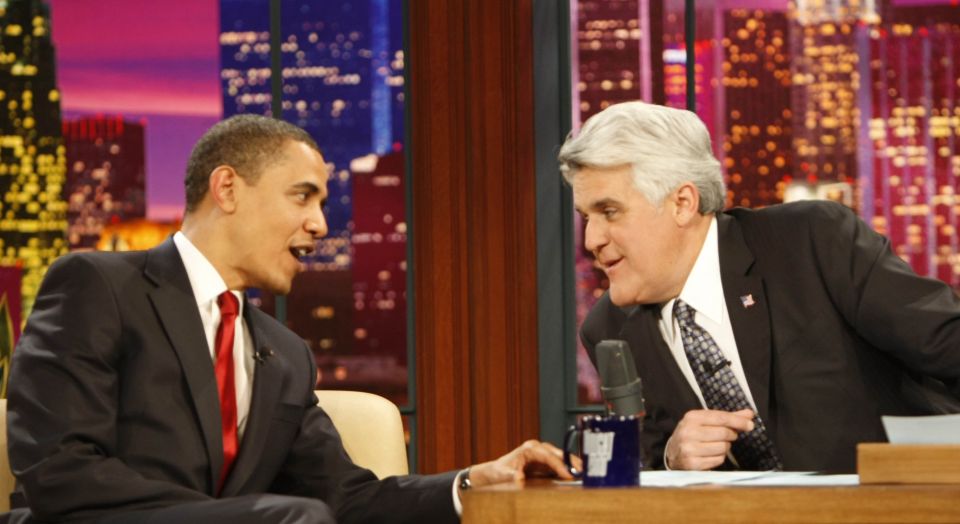 Yesterday brought exciting news from America: there's a spoof chatshow called Between Two Ferns. Seriously, I'd never heard of it before, though I'm more than familiar with its host, Zach Galifianakis. (Okay, I've seen The Hangover.) So the producers of the show at comedy web channel Funny or Die must have been over the moon when US president Barack Obama agreed to appear.
The show's shtick is that Galifianakis is uninterested and rude to his guests, asking stupid questions and generally looking like he would rather be somewhere else, an antidote to the usual brown-nosing chatshows on US networks. By allowing themselves to be ridiculed (a little), his guests suggest they are not too full of themselves. Obama gives as good as he gets (naturally), suggesting in response to a question about being unable to run for president for a third time that it was a good idea, because running again 'would be a bit like doing a third Hangover movie', which 'didn't work out too well'. That's Zach put in his place, huh?
The episode is moderately funny. Obama is in his element being down with the kids and Galifianakis lobs him a few balls to knock out of the park, most notably in giving Obama the chance to ask young Americans to sign up for healthcare packages at healthcare.gov. (A plug is still a plug, no matter how much you make a joke about it being a plug.) It's a win-win: Funny or Die gets more publicity in a single day than ever before, and Obama gets to look self-effacing and human, while trying to rescue his much-criticised healthcare reforms.
What isn't so funny is the decline of serious politics that is reflected in the rise of the politician as celebrity. Everybody's doing it these days. Maybe the first to try to use the chatshow circuit to present a 'regular guy' image was Bill Clinton, who as a presidential candidate in June 1992 attracted enormous publicity by not only appearing as a guest on The Arsenio Hall Show, but playing the saxophone, too. It was a blatant pitch to younger voters for a man who was a thoroughly un-radical candidate.
But what was once unusual seems positively epidemic today. Former UK prime minister Tony Blair was a master of this kind of PR, whether it was playing head tennis with football star-turned-manager Kevin Keegan or appearing alongside comedian Catherine Tate for Comic Relief. The current mayor of London, Boris Johnson, seems only to exist as a media personality, his knowing buffoonishness and maverick image providing some modicum of humanity to his otherwise utterly mainstream, often illiberal policies.
Obama, though, is the king of celebrity politicians. Handpicked as a (comparatively) charismatic performer with the added advantage of being young and black, Obama is at his best delivering light comedy, as exemplified by his after-dinner speeches to the White House correspondents. While as a politician, Obama has little to show for his years in office – that much watered-down healthcare reform being the 'highlight' – he exists in a political sphere where little of great principle is debated. His seemingly endless battles with a Republican-dominated Congress have been petty and sectarian rather than bold. In truth, there are few ideas to solve America's problems on either side of the political divide in Washington.
The same is true on this side of the pond, too. TINA ('there is no alternative') is the dominant idea in British politics today. The major parties haggle over trivial differences in policy while Britain becomes increasingly irrelevant both politically and economically. Politicians obsess about budget deficits, while the economy is simply too moribund to generate the wealth to pay the bills. The difference between the governing Lib-Con coalition and the Labour opposition is simply that, if elected, Ed Balls would cut spending even more slowly than George Osborne. The nearest thing to a 'big idea' is a new railway line between London and the north. Housing crisis? What housing crisis?
Bereft of ideas, politicians are thus tempted to fill that empty space where political differences used to lie with their own stories and personalities. So the Conservative prime minister, David Cameron, made a great play during the last election campaign of his own use of the National Health Service to justify why it was safe in his hands. His election rival last time round, former prime minister Gordon Brown, succumbed to that temptation, too. If only Cameron or Brown were capable of being performers in the mould of Blair and Johnson, let alone Obama, they would no doubt be pushing themselves as 'real people' on chatshows and panel shows, too. (Though Cameron did have a cameo in One Direction's Comic Relief video, it didn't require him to say anything, which must have been a 'relief' all round.)
If politicians raise a smile on talkshows – and the nadir perhaps has been reached by the wooden Mitt Romney 'slow jamming' the news with Jimmy Fallon – it is no big deal. It has certainly lost any element of surprise. But the fact that such appearances become a pisspoor substitute for political solutions to some very pressing problems should be reducing us to tears – and not of laughter.
Rob Lyons is associate editor at spiked.
To enquire about republishing spiked's content, a right to reply or to request a correction, please contact the managing editor, Viv Regan.