Why Alan Turing should not have been pardoned
The genius mathematician should be celebrated for his achievements, not his legal victimisation.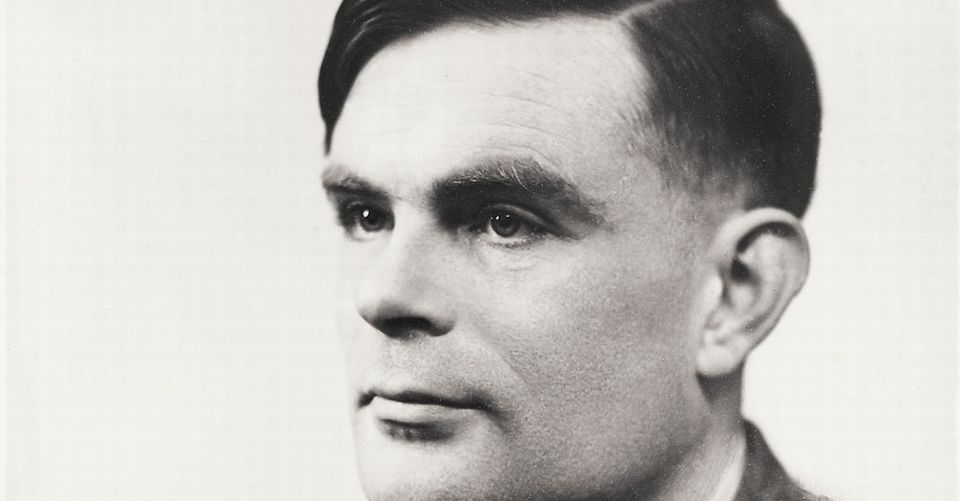 On Christmas Eve, Queen Elizabeth II granted a posthumous pardon to Second World War code-breaker, genius mathematician and one of the fathers of modern computing, Alan Turing.
The pardon, issued under the Royal Prerogative of Mercy, came at the end of a long-fought campaign for redress for Turing's treatment at the hands of the British establishment. Turing was convicted of 'gross indecency' – in other words, of being homosexual – in 1952. In lieu of a prison sentence, he underwent a process of chemical castration. Shamed and humiliated, he committed suicide two years later.
The campaign first grabbed headlines in 2009, when then UK prime minister Gordon Brown was moved to issue a cloying apology: 'So on behalf of the British government, and all those who live freely thanks to Alan's work, I am very proud to say: we're sorry, you deserved so much better.'
Following this, 37,000 people signed a petition to have Turing officially pardoned. However, the response to the announcement last week has been notably muted, even among the campaign's most passionate exponents. Gay-rights activist and long-term supporter of the Turing campaign, Peter Tatchell, has argued that Turing's pardon doesn't go far enough. Echoing the sentiments of several comment pieces, and one truly awful poem, Tatchell wrote a letter to the prime minister, David Cameron, urging him to extend pardons to the other 50,000 men – 15,000 of whom are still alive – who were convicted of similar offences related to homosexuality between 1885 and 2003, when the last of these laws was finally repealed. From Tatchell's perspective, Turing's pardon shouldn't be the exception purely because he is a national hero.
Yet while the campaign itself, as well as Tatchell's latest interjections, were certainly well-meaning, there are two crucial problems with extending a pardon to Turing – or, for that matter, anyone else previously convicted of similar crimes.
Firstly, pardoning a crime that, effectively, no longer exists is a purely tokenistic gesture; the only people who can truly hope to gain are the politicians who get to take on the role of pious pardoner. Following on from former Labour prime minister Tony Blair's public apologies for both the British state's hand in the Irish Potato Famine of 1845-49 and the transatlantic slave trade, the move to pardon Turing – proposed in parliament by Lib Dem MP John Leech and cheered by Cameron on Twitter when it was issued last week – is little more than the Lib-Con coalition government partaking in superficial moral point-scoring. As the floundering government proves itself increasingly unable to produce an inspiring vision for the future of British society, offering superficial redress for the horrors of the past provides an easy way of appearing just and purposeful.
Secondly, while Turing's suffering at the hands of a brutal, inhumane law is regrettable, and marks out a chapter in history which should by no means be ignored, pardoning him only reinforces the idea that cut him down in the first place – that his sexuality should have any impact on his standing in society. From his crucial work in cracking the German Enigma code, which it is estimated shortened the war by as much as two years, to his trailblazing work in the foundation of computer science and even artificial intelligence, Turing is a man of profound historical and technological importance. But turning him into a symbolic victim of Britain's murky, anti-gay past only stresses the idea that his private life should somehow colour his memory. Rather than celebrate him because of his achievements, which attest to the human capacity for greatness that transcends race, creed or sexual orientation, it mires him in the shallow identity politics of today.
In short, Turing shouldn't have been pardoned. Not only is it an example of gesture politics; it also ends up defining this great man by his sexuality, and his treatment at the hands of an inhumane law, rather than by his towering intellect and achievements. As for all the others convicted of that nasty and, thankfully, long struck-out law, they should be respected and left alone, not dredged up for the sake of shallow moral posturing. To paraphrase Brown's blubbing apology in 2009, they deserve better than that.
Tom Slater is assistant editor at spiked.
To enquire about republishing spiked's content, a right to reply or to request a correction, please contact the managing editor, Viv Regan.