In defence of criticism
Mark Kermode tells spiked there's nothing snobby about judgement.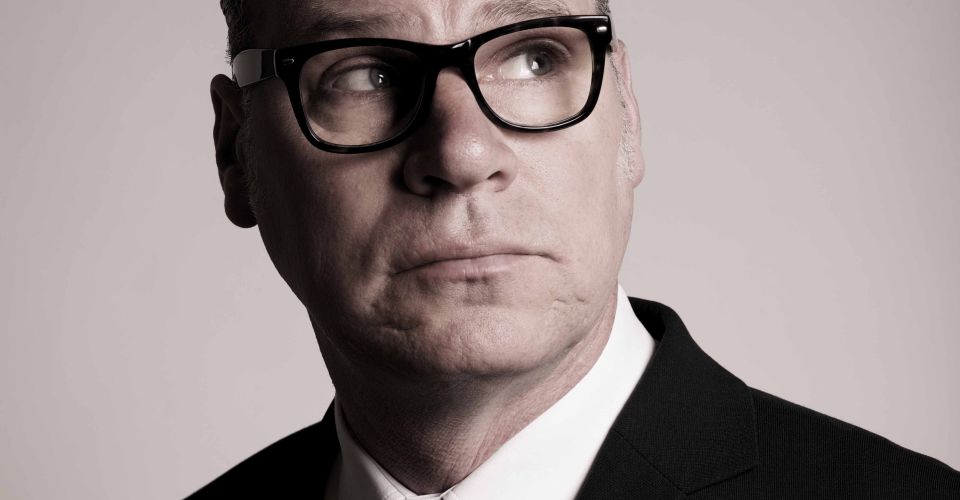 'The future is disastrous, no one wants film critics anymore, we're all going to be out of a job!'
These may seem like strange words coming from Mark Kermode. Over the past 20 years he has quite rightly established himself as Britain's premier film critic, plying his fiercely intelligent, impassioned yet affable brand of reviews with the likes of Time Out and Sight and Sound, before taking to broadcasting and the broadsheets. Today, according to a recent YouGov poll, he is the most trusted film critic in Britain; his radio show with straightfaced foil Simon Mayo on Five Live is a must-listen for cinephiles; and he was recently made head film critic at The Observer, taking over from the esteemed Philip French.
Even with the much-discussed crisis of journalism, all things considered Kermode should have no concerns about where his next pay-cheque's coming from. But what Kermode is referring to when he says 'the future is disastrous!' is something more insidious, an almost existential self-doubt that has laid siege to the world of film criticism over the past few years, which triggered his latest book, Hatchet Job.
I snatch half an hour of Kermode's time at the offices of his publisher in London, and listen to the sharp-suited, genial, greying teddy-boy, appearing like a character from the medium he so adores – somewhere between James Dean and Mr Frederickson from Up – explain how the revolution of online journalism has left his profession quaking in its boots.
'A few years ago there was this feeling afoot that film criticism was being looked at as not just ephemeral, but actively undesirable', he says. This began, he explains, when a new flurry of film blogs and the rise of the Twittersphere created a sentiment among publishers that the entire film-criticism form had become irrelevant, all opinion now having been outsourced to the keyboard-rapping masses: 'There was this sense that we should effectively throw the baby out with the bathwater. Now you can get everything online, why do we need specialists?'
But as he began to look a little closer, he realised the clamour for proper criticism had far from vanished. 'The idea that the internet is some kind of unattributed bandit country is simply not true', he insists. 'What happened was people were suddenly presented with a much wider range of sources and the question was: who do you want to listen to? But when you look at which film sites are thriving on the web, they are obeying the same, essential rules that have always applied [to film criticism].'
He outlines these enduring strictures: 'You need to have seen a lot of films, then you need to be able to contextualise [a film], and then you need to ask if it works on its own terms. Beyond that, it's your opinion.'
Kermode's words are a breath of fresh air. In many ways, the crowing over the 'death of film criticism' mirrors the crisis of judgement afflicting the more ermine high arts, where the idea of passing judgement on culture from a position of knowledge is now seen as something incurably elitist and bad.
On this issue, he is resolute: 'The idea that specialist knowledge is snobby is abhorrent to me. It's simply the more people know of your opinion, and where it comes from, the more people can judge whether your opinion has any validity.'
'In the internet age, everyone can be a critic – the question is whether that opinion matters to you', he continues. 'You wouldn't walk down the street and randomly stop someone and go, "What did you think of Citizen Kane?". If you're going to listen to anyone else, you want to know who they are.'
In his new book, alongside charting a passionate history of his craft – delighting in the opening chapters in the scathing 'hatchet jobs' unleashed on films, filmmakers and indeed other critics over the years – he also explores his personal journey within the world of film. This runs from being accosted by scorned directors to his formative years spending every conceivable hour at The Phoenix cinema in north London, soaking up the latest releases. 'Someone once asked me, "What do you have to do to be a film critic?", and I said the best advice is have no friends as a child', he laughs.
Kermode is relentlessly self-deprecating, both about his own achievements ('shocking' was his response to the YouGov poll) and his profession: 'I don't think any film critic should have the delusion that we made film better; no we didn't, we just made film criticism.'
But what shines through is his insistence that film, and its audiences, be taken seriously. He applies this first to the movie industry – he's long dismissed the rise of 3D as a money-grubbing novelty, pushed on supposedly fad-happy cinemagoers who actually never asked for it in the first place. And film critics must respect their audiences, too, he says. 'Film critics aren't there to tell anyone else what to think about films', he insists; rather, their role is to contribute to the conversation as best and forthrightly as they can.
One of the most illuminating moments in Hatchet Job is when Kermode recounts his often fraught relationship with the late Alexander Walker – the Evening Standard's vociferous film critic for more than 40 years. Their definitive bust-up came over an article Kermode wrote for Sight and Sound, in which he criticised Walker for trying to have David Cronenberg's Crash banned in 1996. Notorious for stirring up the film community's ire, Walker wasn't angry that Kermode disagreed with him – he was angry because he felt Kermode was insinuating that he was being swayed by others, that his opinions were not his own. 'I didn't really understand how important it was to him that his opinions were taken as his opinions', says Kermode. 'You may have disagreed with them, I usually thought they were frankly bonkers; but they were his and he was willing to stand up and be counted for them.'
While the issue of monetising the web still plagues the now digitised world of film journalism, Kermode actually remains positive about the future and says critics need only to focus on the job of honing their work. 'I genuinely think people [on the web] want well-crafted reviews. Roger Ebert's boss at the Chicago Sun Times used to say "quality journalism is not free". Would I pay to read what Roger Ebert had to say? Yup!'
Same goes, Mark.
Tom Slater is assistant editor at spiked.
Hatchet Job: Love Movies, Hate Critics, by Mark Kermode, is published by Picador. (Order this book from Amazon(UK).)
To enquire about republishing spiked's content, a right to reply or to request a correction, please contact the managing editor, Viv Regan.