Why can't 'intersectional feminists' condemn Hamas's misogyny?
A disturbing number of women's groups have downplayed the rape of Israeli women.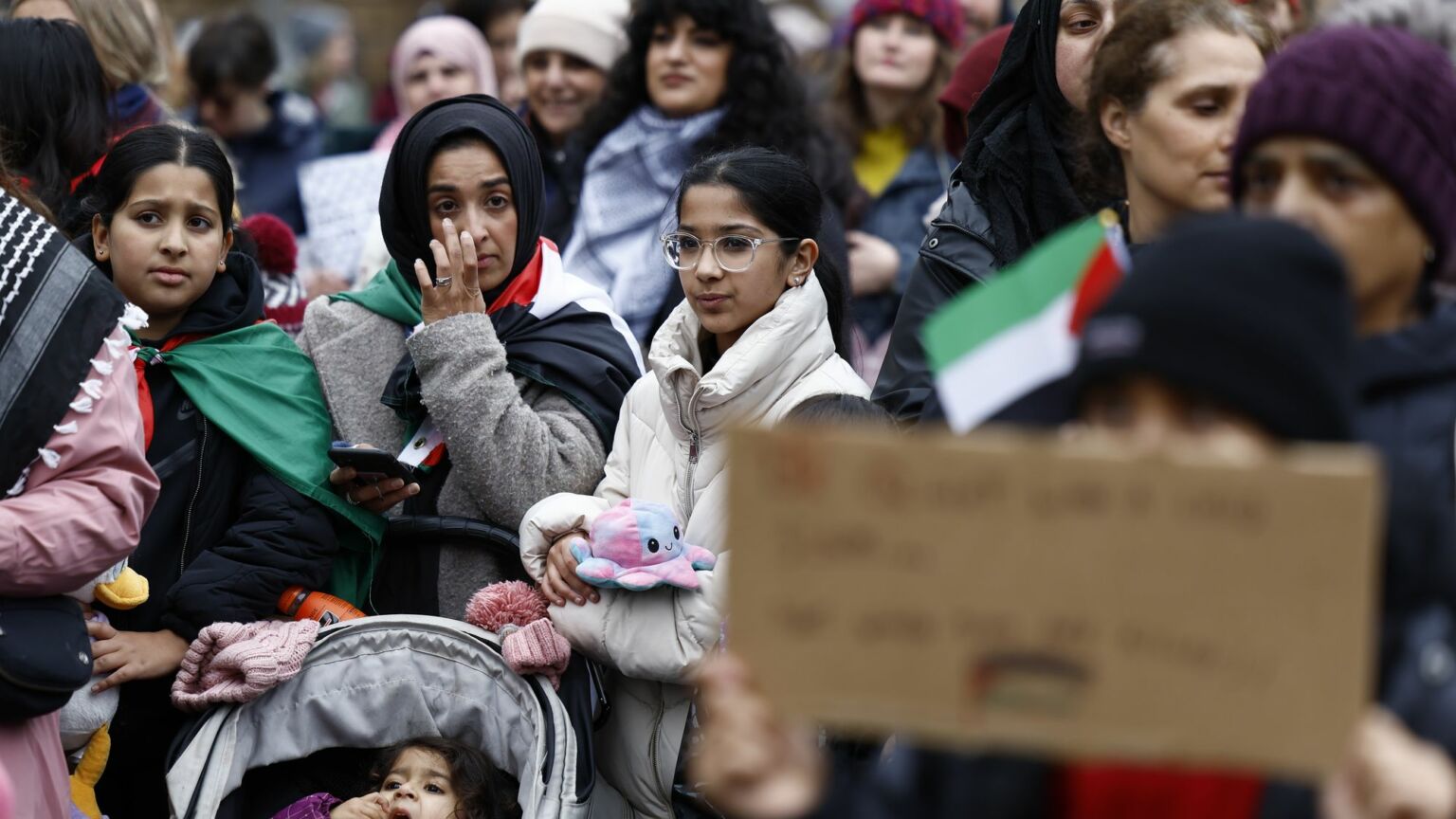 The barbarous 7 October attacks by Hamas have shone an unforgiving light on much of the West. You might have expected the mass murder of Israeli men, women and children by Islamist terrorists to have been met with widespread and unequivocal condemnation. Tragically, many on what passes for the left these days have found themselves downplaying, excusing or outright celebrating these atrocities.
Especially striking has been the response from many so-called intersectional feminists. Many have sought to 'contextualise' or even deny the violence that women were subjected to, as Hamas carried out its pogrom. It seems the usual feminist call to 'believe women' who make allegations of sexual misconduct does not apply to those women who were raped or assaulted on that day.
Last week, it emerged that Samantha Pearson, the head of the University of Alberta's Sexual Assault Centre, has signed an open letter that downplayed Hamas's violence against women. The letter, which calls for a ceasefire in Gaza, chastises Canadian politician Jagmeet Singh for having 'repeated the unverified accusation that Palestinians were guilty of sexual violence'.
To dismiss Hamas's sexual atrocities as an 'unverified accusation' is a wilful act of denialism. There have been numerous witness accounts from survivors of 7 October who saw women being gang-raped and then murdered. Some women are reported to have had their genitals mutilated or shot at. And there is photographic evidence of half-naked women being paraded around by Hamas fighters. (Pearson was duly sacked by the university for bringing the Sexual Assault Centre into disrepute.)
Yet, despite all the evidence, many Western women's groups have remained silent on these horrific assaults. Earlier this month, journalist Hadley Freeman asked why Sisters Uncut, a British feminist group, had helped to organise a pro-Palestine sit-in in London, but had not condemned Hamas's violence against Israeli women. Sisters Uncut responded by complaining about 'the Islamophobic and racist weaponisation of sexual violence that presents it as an Arab, as opposed to a global, problem'. The implication here is that it would be wrong to condemn Hamas specifically, despite the appalling scale and brutality of its crimes. For the intersectional left, it seems, standing against Israel comes ahead of standing with women.
You cannot credibly claim to be a feminist if you are in any way excusing or downplaying such shocking acts of sexual violence. Nor is it really credible to pose as a feminist while having little to say against Islamism more broadly. After all, it isn't just Israeli women that Hamas has oppressed. The women living under its rule in Gaza are subjected to deeply misogynistic and draconian laws. Women are even forbidden from travelling around Gaza without the permission of a male guardian.
It is surely possible to express opposition to Israel's military action in Gaza without whitewashing Hamas's crimes. But in recent weeks it has been disturbing to learn just how many people are willing to deny Hamas's atrocities, or to view its sadistic violence as a legitimate form of 'resistance'.
When self-declared feminists join in with this apologism, they make clear that they do not see all women as worthy of the same moral consideration. The woke belief in an 'intersectional' hierarchy of oppression, which paints Palestinians as eternal victims and Jews as oppressors, seems to have blinded them to the brutal violence that so many Israeli women were subjected to six weeks ago. Their rigid ideology will not let them see Hamas's mass rape of women for the atrocity that it is.
Condemning Hamas's violence against women really shouldn't be difficult. It is a very peculiar kind of feminism that insists otherwise.
Candice Holdsworth is a writer. Visit her website here.
To enquire about republishing spiked's content, a right to reply or to request a correction, please contact the managing editor, Viv Regan.