Why Jewish Americans are taking up arms
As anti-Semitism surges, Jews are looking for ways to defend themselves.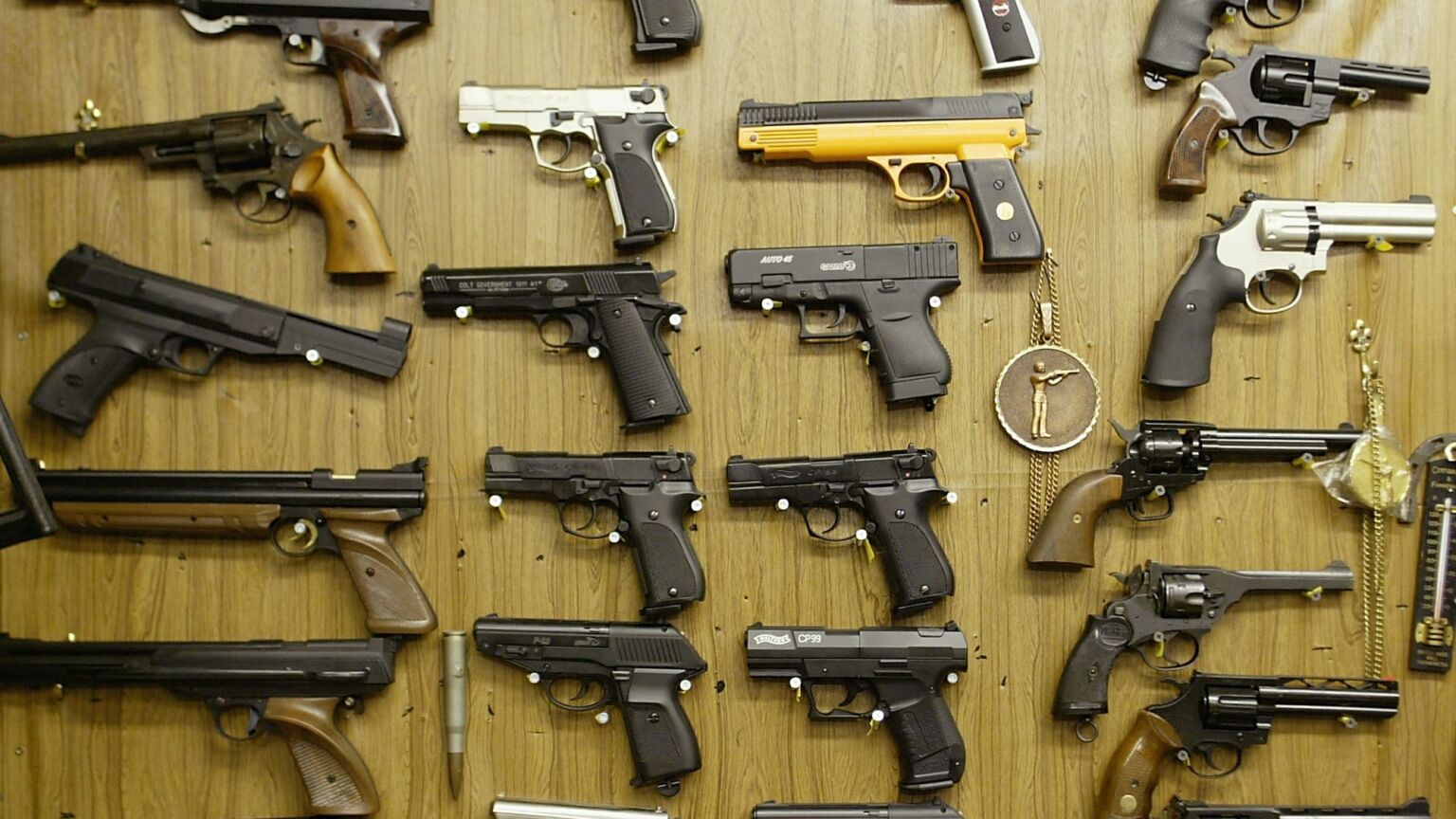 In the wake of Hamas's massacre in Israel on 7 October, anti-Semitism has been surging across America. Reported anti-Semitic attacks have increased by 400 per cent compared with the same period last year. And last week, a 69-year-old Jewish man died after clashing with members of a pro-Palestinian rally in Thousand Oaks, California.
There is now ample evidence that American Jews are increasingly arming themselves in response. This could mark a significant shift in the attitudes of America's Jewish communities towards gun ownership.
Historically, Jewish Americans tend to be Democratic supporters and live in urban areas. That makes them more likely to favour gun controls and to be averse to gun ownership. A national survey of Jewish voters released in 2021 found that 77 per cent believed US gun laws are not restrictive enough, up from about 70 per cent in 2018.
According to an extensive survey from 2005, just 13 per cent of Jewish Americans said they had a gun in their home, compared with 41 per cent of non-Jews. Up until recently, little had changed in these stats in the intervening years, according to Ryan Burger, a political scientist at Eastern Illinois University.
But since 7 October, there is mounting evidence to suggest attitudes are changing. Take Florida, which has a large Jewish population. In October, the FBI conducted close to 125,000 criminal background checks on those applying to own a gun, a 30 per cent increase on September.
The media have also picked up on this shift. As Joshua, an LA-based doctor, explained to one outlet: 'A whole generation of Jewish [community leaders have] failed us by teaching young people that they could defend themselves from anti-Semitism with hashtags.'
There also seems to be a rise in Jewish people attending gun clubs. 'Yesterday', reports one Chicago gun-club member, 'another Jewish father in my neighbourhood asked to accompany me to my bi-monthly pistol skills class'. He added that 'a lot more Jewish people… are getting themselves armed. They have family. They see what's going on around the world… [and] they don't want that to happen to them.'
Some, however, are highly critical of Jews' decision to arm themselves. Antony Polonsky, emeritus professor of Holocaust studies at Brandeis University, uses the 1943 Warsaw Ghetto Uprising to make his case. He says that although 750 Jews took up arms, killed about 25 Nazis and briefly slowed the deportation of Jews to concentration camps, almost all the Jews who participated were still killed, and the Nazis accelerated the liquidation of the remaining Jewish ghettos after the uprising.
The lesson of the Warsaw Ghetto uprising, argues Polonsky, is that 'attempts at self-defence provoke more violence'. But Polonsky misunderstands the importance of the uprising. It may have failed to stop the Nazis, but it is still an important symbol of resistance to tyranny, and a source of continuing inspiration to many.
There's little doubt that the Jewish community in America now feels more vulnerable than ever. 'I've never seen anything remotely close to it – the sense of vulnerability, the sadness', said one gun-club member. But Jews' new-found openness to gun ownership may well be driven by a steely determination, too. A determination to defend themselves in a world in which 'Never Again' is in danger of being forgotten.
'We fought simply to stop the Germans alone picking the time and place of our deaths', said Marek Edelman, one of the survivors of the Warsaw Ghetto Uprising. Today, as anti-Semitism surges around the world, it seems many American Jews increasingly share Edelman's sentiment. That it is better to die on your feet, than live on your knees.
Kevin Yuill teaches American studies at the University of Sunderland.
To enquire about republishing spiked's content, a right to reply or to request a correction, please contact the managing editor, Viv Regan.