The lethal incompetence of Europe's counter-terror police
The jihadist who terrorised Brussels last month was hiding in plain sight.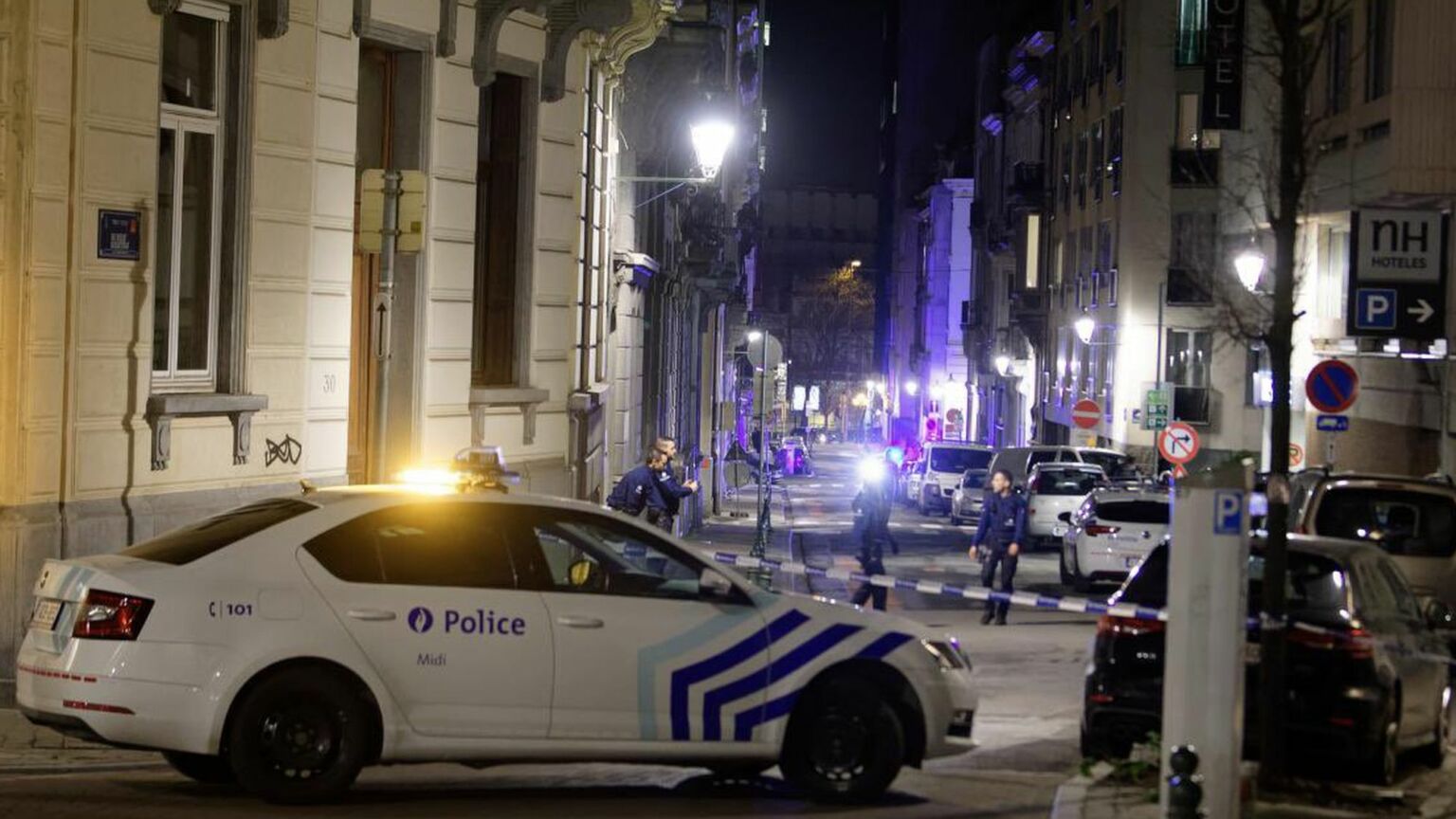 Last month, the Belgian security forces demonstrated their lethal incompetence to the world.
On the evening of 16 October, Abdessalem Lassoued, sporting a fluorescent orange jacket and armed with a military rifle, rode around Brussels on a scooter, shooting people while shouting 'Allahu Akbar'. Lassoued, a 45-year-old Tunisian migrant, managed to kill two people and injure another in the streets near the King Baudouin Stadium, which was hosting a Belgium vs Sweden football match.
Over the course of 10 hours, Lassoued was filmed in several different locations by numerous citizens, acting calmly and with complete impunity. It took until dawn the following day for the Belgian police to finally take him down. He was caught enjoying a coffee in a café in the Schaerbeek district. That he was in Schaerbeek was hardly a surprise. It's an area so closely associated with violent Islamism that it's known as an 'incubator for terrorism'.
All of this raises the question as to how he managed to stay at large for so long. After killing his first two victims, Lassoued even had the time and space to record and upload a video claiming responsibility for the attacks. And still the police were nowhere to be seen.
It is not as if he was dressed in black and moving stealthily through darkened streets. He was riding a scooter, wearing a brightly coloured jacket and shouting 'Allahu Akbar'. He couldn't have drawn more attention to himself if he had been walking around playing the cymbals and shouting through a megaphone.
During the tense hours following the attack, Belgian police had plenty of help – not least from Lassoued's own wife, who had shown up at the police station that night to aid the pursuit. Social-media users were also able to use videos of the attack and AI tracking tools to pinpoint the exact spots where Lassoued had been. Yet even with key, near-real-time information, the Belgian authorities proved incapable of apprehending Lassoued.
Instead, he was able to terrorise Brussels all night long. Indeed, thousands of football fans were forced to stay inside the stadium until the early hours, when the police were finally able to secure them a safe exit.
Adding to the sense of grim farce, anonymous sources have since reported that the police had in fact located the terrorist after the attack. But at that point, they had not yet been authorised to take him down, so he effectively escaped.
The Brussels terror attack was clearly handled hopelessly. Yet so far, only Belgium's justice minister, Vincent Van Quickenborne, has resigned. He was already on thin ice after nearly being sacked in September following 'Pipigate'. This refers to an incident at his 50th birthday party, when several guests were filmed urinating on a police patrol car outside his home. It seems the authorities' mismanagement of the Lassoued case finished Van Quickenborne off.
After the attack, it emerged that the Belgian state had failed to process Tunisia's request for Lassoued's extradition on 15 August 2022. If you're wondering why Tunisia were seeking to extradite him, it's because he escaped a Tunisian jail in 2005.
What's clear is that Lassoued should never have been in a position to carry out this terror attack. After his prison escape, he arrived illegally in Europe, via the Italian island of Lampedusa, in 2011. He then passed through Italy, before being jailed for two years in Sweden for drug trafficking. He then finally landed in Belgium.
The Belgian police ought to have known since at least 2016 that he was dangerous. After all, Italian intelligence services had already identified him as radicalised and therefore a threat. As recently as last year, he had been flagged again by a local Brussels task force as a terror risk.
This horrific attack has clearly demonstrated the dysfunctional approach to counter-terrorism right at the heart of the EU.
Of course, after every one of these terror attacks, European politicians make the usual solemn declarations. 'We are united against terrorism', they will say on cue. Yet they seem incapable of doing anything about it. And the threat continues to grow.
According to the Spanish newspaper, La Razón, Interpol has put the number of individuals in Europe suspected of having links to jihadism at 30,000. Yet only a few hundred are under surveillance.
This is clearly inadequate. It allows countless, clear terror threats to operate unseen. And we have already seen the consequences of this lax approach. Take Abdullakh Anzorov. He was the young Russian of Chechen origin who beheaded teacher Samuel Paty in France in 2020. He was not under surveillance even though his half-sister had joined ISIS in 2014. Or take the Moroccan jihadist who, in January this year, stabbed a clergyman to death and left another wounded during an attack on two churches in Algeciras, Spain. He was not under surveillance despite the fact that he was due to be deported. Or take, most recently, Mohammed Mogouchkov, from the Russian republic of Ingushetia, who last month stabbed a teacher in Arras, France. The police had classified him as radicalised and were monitoring him. Yet when it mattered, they missed him.
Abdessalem Lassoued provides a case study in bureaucratic incompetence and complacency. It's clear that Europe is hardly defending itself. Potential terrorists are able to move all too freely. European security forces need to get their acts together, before another terrorist, hiding in plain sight, strikes again.
Itxu Díaz is a Spanish journalist, political satirist and author.
To enquire about republishing spiked's content, a right to reply or to request a correction, please contact the managing editor, Viv Regan.