The madness of Bob Stewart's 'hate crime' conviction
When did trading insults become a police matter?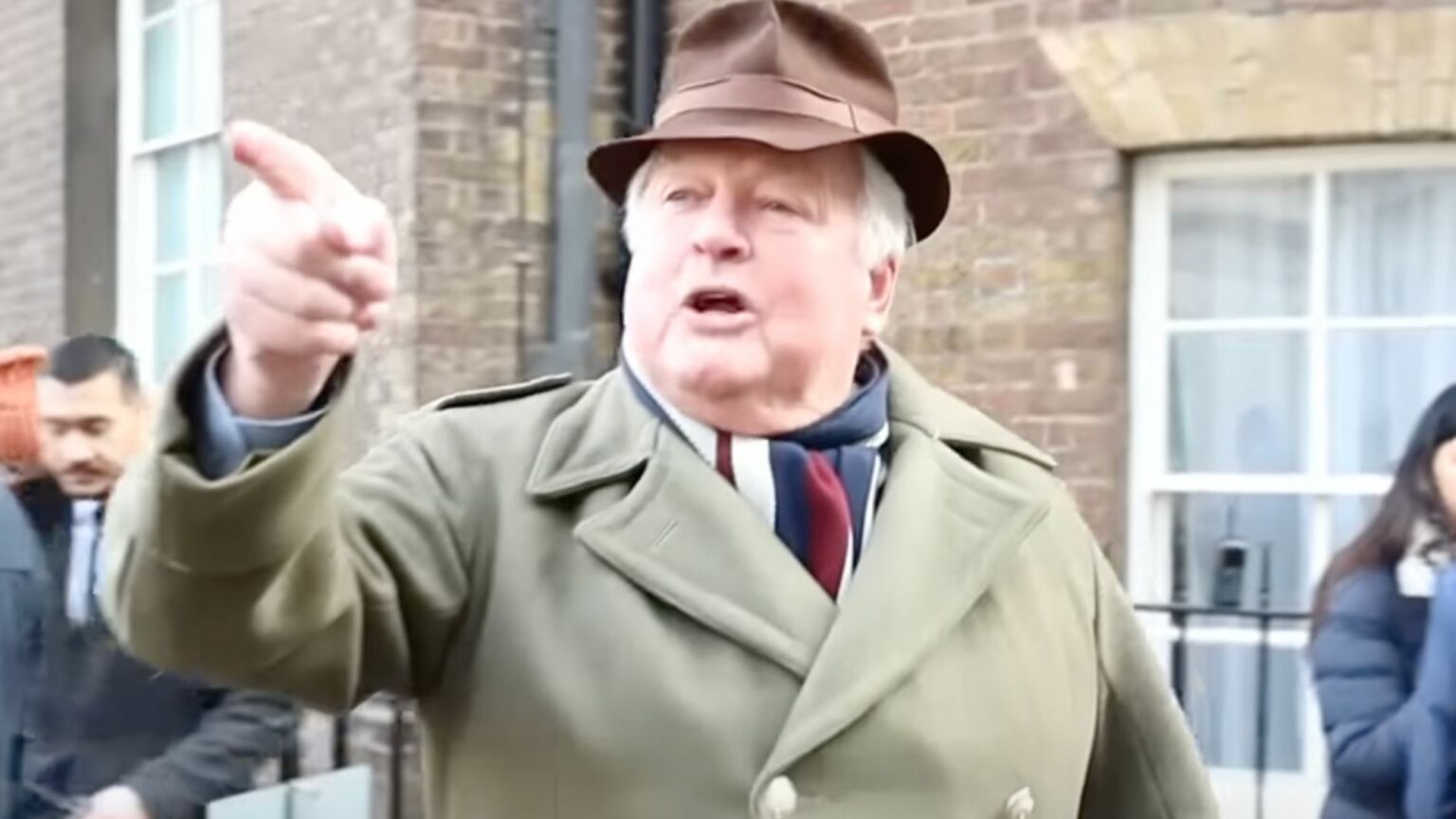 Veteran Tory MP Bob Stewart was convicted of a hate crime last week. He was deemed to have committed a 'racially aggravated public-order offence' during an altercation with a heckler on the street. The trouble is, anyone who has seen the footage of the incident will see that this is not the sinister act of racist abuse that it has been portrayed as.
A video, taken by Sayed Ahmed Alwadaei from the UK-based Bahrain Institute for Rights and Democracy, shows Alwadaei confronting Stewart outside the Foreign Office's Leicester House. Alwadaei can be heard, off-camera, accusing Stewart of 'selling' himself to Bahrain (Stewart had just left an event organised by the Bahraini embassy and had previously enjoyed an expenses-paid trip courtesy of the Bahrain government). A flustered Stewart then responds with a few jibes.
'Go away. I hate you. You make a lot of fuss', an indignant Stewart says to his heckler. He also calls Alwadaei a 'stupid man' and tells him to 'shut up' and to 'get stuffed'. 'You are stupid!', Alwadaei hits back. So far, so childish. Then, Stewart can just about be heard telling Alwadaei to 'Go back to Bahrain'. This single off-the-cuff comment is what turned this otherwise banal altercation between an MP and a protester into a police matter.
Last week, Westminster Magistrates' Court decided, after a one-day trial, that Stewart's comments demonstrated 'racial hostility likely to cause harassment, alarm or distress to those present at the time'. Stewart has now surrendered the Tory whip while he considers appealing the conviction.
When quoted in a news report, shorn of any context, the words Stewart used certainly look dodgy. But the footage makes clear that this was just an argument that got out of hand. Stewart was clearly responding in the heat of the moment, as he tried to dodge Alwadaei's questions and heckles. He wasn't harassing or intimidating him. And while he certainly chose his words poorly, it hardly seems fair to damn him as a racist hate criminal on the basis of one thoughtless insult alone.
Anyone reading the Crown Prosecution Service (CPS) press release about the case would think Stewart had organised a KKK rally. 'Hatred of any kind has no place in society… the CPS will not hesitate to prosecute those who perpetrate hate crimes', says Claire Walsh, the deputy chief crown prosecutor. Stewart's fine was even increased from £400 to £600 because of 'the seriousness of the hate crime he committed'.
The fact that prosecutors ever considered this spat to be a serious offence demonstrates, all too clearly, why they must never have the right to police our speech. It shows that 'hate' is an entirely subjective accusation. And it shows that what constitutes a hate crime is determined not by any objective criteria, but by the sensitivities and political biases of those working for the state.
Indeed, just last month, the very same Metropolitan Police which saw fit to charge Bob Stewart decided that there was nothing untoward about a group of Islamists chanting 'jihad' on the streets of London. Nor do they seem to think that activists calling for the ethnic cleansing of Jews from Israel are hate criminals.
The answer to these grotesque double standards is not more arrests and clampdowns, of course. The point is that we should never have given the authorities the power to police speech in the first place. They clearly have no idea what they're doing – and have some truly warped priorities. The speech police desperately need to be brought to heel.
To enquire about republishing spiked's content, a right to reply or to request a correction, please contact the managing editor, Viv Regan.