How campus became a safe space for anti-Semitism
Decades of demonising Israel have allowed the oldest hatred to flourish.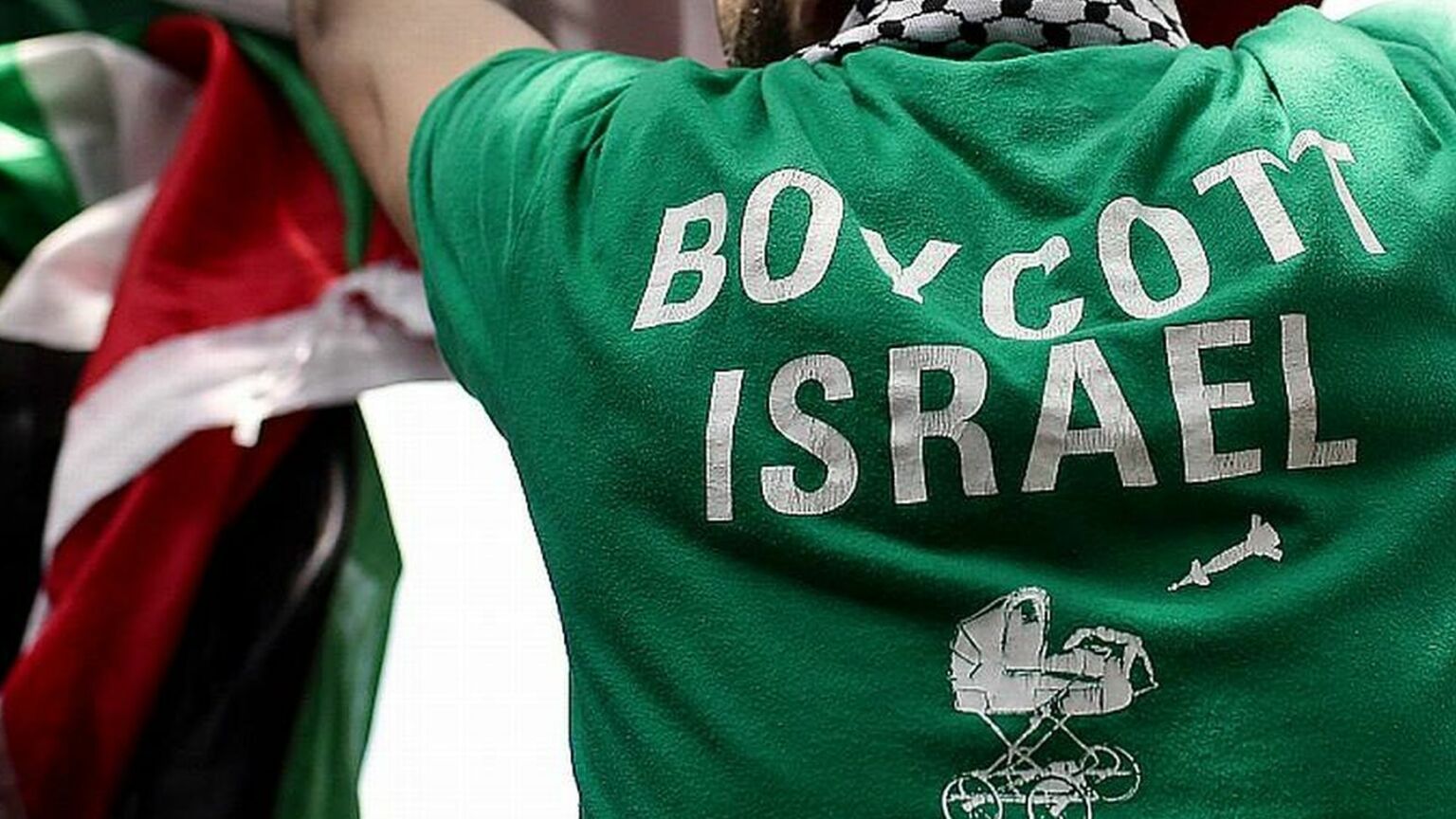 The response to last month's brutal slaughter of over 1,400 people by Hamas terrorists could not be more different. Rather than demonstrations in support of Israel, it is anti-Semitism that has risen dramatically at UK universities in the past three weeks. The Community Security Trust has recorded 64 incidents of anti-Semitism on British campuses since 7 October. This compares to 17 cases recorded in the first six months of this year.
Jewish chaplains' houses, designed to be a safe space for students, have been targeted at two British universities, with a female chaplain at one told, 'They're watching you and the house'. Jewish students have reported being 'too scared to leave' a library while protesters chanted 'From the river to the sea' outside. Elsewhere, stones were thrown at a bedroom window displaying the Israeli flag at a campus hall of residence. Jewish students say they have had Palestinian flags draped over their cars. They report covering their kippahs with baseball caps and hiding Star of David necklaces.
Statements of solidarity with Israel or Jewish students appear non-existent. At best, some institutions have issued mealy mouthed expressions of sympathy with 'everyone directly affected' by events in the Middle East. Some lecturers have no such qualms about taking a side. This week, union members at University College London held an emergency meeting where they backed a motion calling for 'a mass uprising on both sides of the green line [Israel's borders with Gaza and the West Bank] and across the Middle East'. The branch also called for the establishment of 'a Socialist Federation of the Middle East', adding 'Intifada until victory!' (the Second Intifada of 2000-2005 killed over 1,000 Israelis, many in suicide bombings and rocket attacks). Fearful Jewish students will be reluctant to seek support from these academics.
Anti-Semitism in British universities is not a new problem. Back in January this year, the Community Security Trust reported a 22 per cent increase in anti-Semitic hate incidents over the past two academic years. It notes that in May 2021, a poster of an Israeli flag with a swastika replacing the Star of David was placed at the entrance of a library at Royal Holloway, University of London. And in November that year, a sign at the University of East Anglia was graffitied with the message: 'Fuck the Jew World Order.' Visits to campus by Israeli ambassadors inevitably end in angry and aggressive demonstrations. Such incidents are strongly linked to events in the Middle East. In May 2021, when the conflict in Israel and Gaza escalated, three death threats were sent to Jewish students. A little over a year later, in March 2022, a large proportion of Jewish students reported 'living in fear' at UK universities.
The intimidation Jewish students experience at British universities is a serious problem. Yet anti-Semitism has, over many years, been normalised rather than challenged. Take the debates about free speech on campus. The same people who rush to defend students petitioning to have speakers banned from campus leap to defend academic freedom when they want to demonise Israel. Institutions so sensitive to racism they encourage the reporting of microaggressions had to be threatened with funding cuts before they would accept a definition of anti-Semitism put forward by the International Holocaust Remembrance Alliance (IHRA). Critics still maintain that the IHRA definition is 'inappropriate for higher-education institutions, which have legal obligations to secure academic freedom and freedom of speech'. Of course, it is unimaginable that if Black Lives Matter were to provide a definition of racism that this would be quibbled over and argued against, in the name of academic freedom.
These born-again champions of free speech invariably back the movement for Boycott, Divestment and Sanctions (BDS) against Israeli universities. The most recent incarnation of this campaign began in Britain in 2005, before rapidly migrating to the US. Unlike scholars from any other country, Israeli academics are held accountable for the presumed sins of their nation. Cary Nelson, a former president of the American Association of University Professors, has described the BDS movement as 'the most influential current version of a long-term effort to delegitimate the state of Israel'. This anti-intellectual, censorious and racist campaign aims to silence Israeli academics and ostracise Israeli universities. Yet numerous British academics have been proud to sign up to BDS campaigns. They teach students not just that censorship is an appropriate response to political disagreements, but also that Israel – the world's only Jewish state – is uniquely evil and deserves to be targeted.
This message has been reinforced on campus by the annual ritual of Israeli Apartheid Week, which is described as 'a grassroots mechanism to raise awareness about Israeli apartheid and to mobilise support for strategic BDS campaigns'. As Naomi Firsht wrote on spiked back in 2015, this amounts to 'pseudo-Israeli checkpoints, so-called apartheid walls and students wielding fake machine guns at each other. Leaflets on BDS are pushed on to all passing students and a steady stream of anti-Israel speakers and films is given priority in lecture halls and students' union buildings.'
For far too long, UK universities have allowed obsessive, relentless posturing over Israel to fester. In the process, the tenuous boundary between criticising Israel and condemning Jewish people has become non-existent. That this situation has been allowed to grow unchecked, over several decades, is shameful. The vile anti-Semitism currently on the rise in British universities urgently needs challenging.
Joanna Williams is a spiked columnist and author of How Woke Won, which you can order here.
To enquire about republishing spiked's content, a right to reply or to request a correction, please contact the managing editor, Viv Regan.