It's official – the left does not care about Jews
The same activists who preach diversity and inclusion can't bring themselves to condemn Hamas's racist barbarism.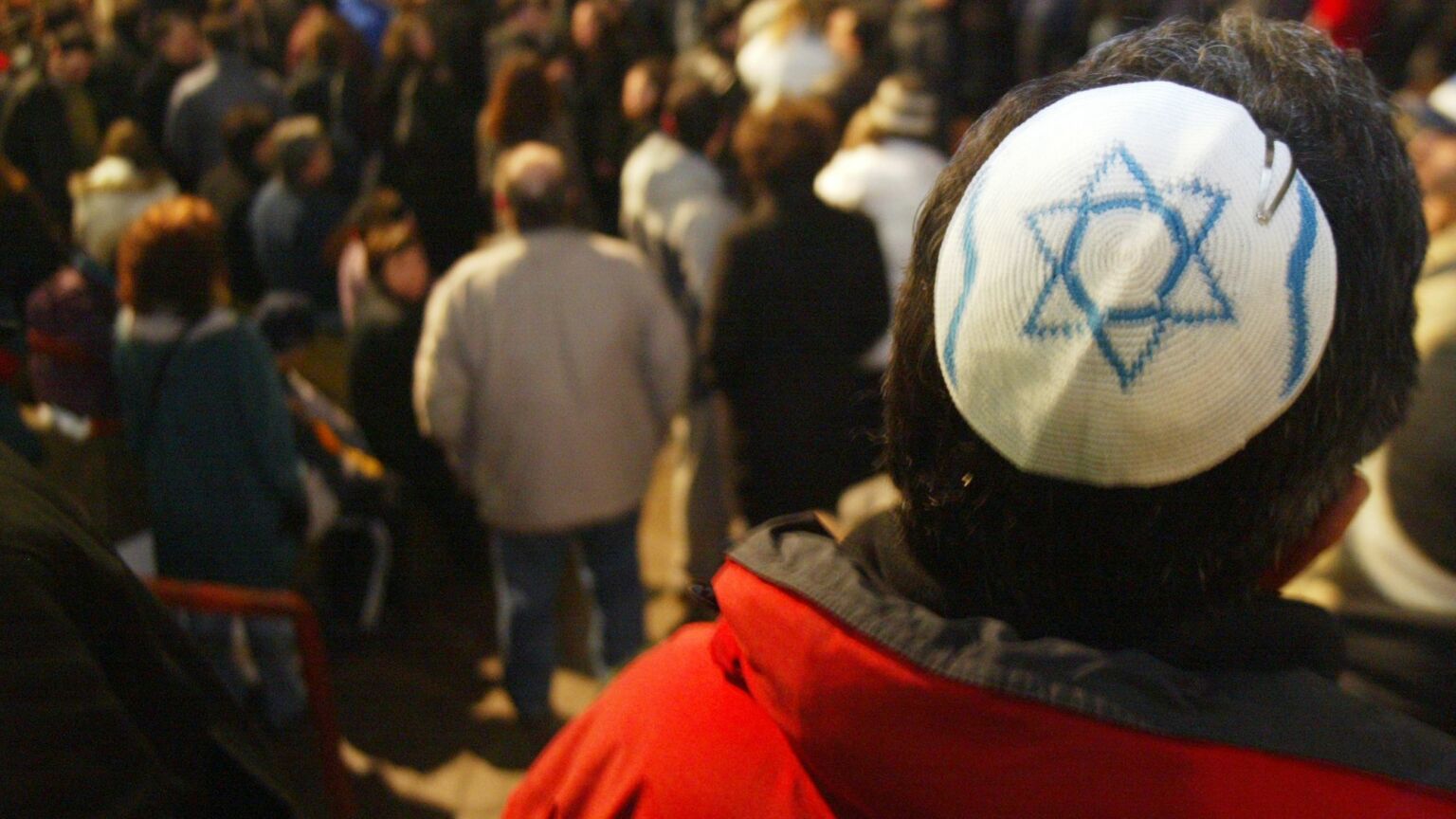 God help the journalists who watched the footage of Hamas's genocidal rampage through southern Israel this week. I wonder if they will ever sleep again. Footage from Hamas's own bodycams showed children being tortured, bedrooms turned into bloodbaths, people mutilated and terrorists rejoicing in their murderous attacks. One called his father to brag of 'killing 10 Jews'. Such depraved acts leave you breathless. Especially if you're Jewish.
It has been over two weeks since Hamas carried out its pogrom, killing 1,400 Israelis. This was the worst massacre of Jewish people since the Holocaust. So where is the outpouring of outrage in the West, condemning this anti-Semitic atrocity?
Instead, 100,000 people marched in the streets of London last weekend, with many protesters chanting 'From the river to the sea' and calling for the annihilation of the State of Israel. It is especially jarring to see these scenes in the same country that has given refuge to so many Jews fleeing anti-Semitism in Europe, including my own family just three generations ago. Sadly, Britain must face a reality that the British Jewish community has known for a while now – namely, that anti-Semitism is flourishing in Britain.
Yet, however chilling it is to see protesters waving islamist flags and chanting 'jihad' on Britain's streets, those extremists are at least honest about their Jew hatred. That is not the case for the so-called progressive left. These useful idiots have decided to throw their lot in with genocidal maniacs, and yet somehow they believe themselves to be on the 'right side of history'.
These are the same identitarian obsessives who lecture us on being kind and inclusive, whine about microaggressions and command us all to 'check our privilege'. Those champions of diversity, equity and inclusion claim to offer solidarity to all ethnic minorities – except one. How is it that they cannot see racial hatred when it is staring them in the face – even when it's filmed live by terrorists?
Earlier this month, a group called Artists for Palestine UK demonstrated a stunning lack of moral clarity by penning a declaration that accused Israel of committing war crimes in Gaza and called for a ceasefire. Over 2,000 people from across the arts signed the letter, including Tilda Swinton, Steve Coogan and Miriam Margolyes.
Funnily enough, the declaration made no mention of Hamas's slaughter of Jews, which triggered the current war. This tone-deaf letter prompted Dame Maureen Lipman to aptly label Artists for Palestine 'bleeding heartless liberals'. 'Shame on every one of you', she quite rightly reprimanded.
Actor Steve Coogan later tried to backtrack following the backlash. 'It goes without saying that what Hamas did is evil beyond imagination,' he said. 'It was horrific and brutal.'
Eco-activist Greta Thunberg responded similarly when she was called out for showing solidarity with Gaza in a social-media post, while failing to mention the Israeli victims. She posted on X: 'It goes without saying – or so I thought – that I'm against the horrific attacks by Hamas.'
Funny how it is only when there are Jewish victims that these people are rendered speechless. Ideally, us Jews should just imagine the words. It would save everyone a lot of bother.
Of course, instead of solidarity, Israel gets a scolding. The Jewish State is accused of carrying out 'collective punishment' against Palestinians, while the BBC patronises Israeli interviewees by quoting the Geneva Convention at them. The same people who give endless lectures on 'victim-blaming' even had the audacity to blame Israel for the attacks against its own people – mere days after the Hamas attacks took place, before a full body count had even been made, the Harvard Undergraduate Palestine Solidarity Committee, and 33 other student societies, released a declaration holding Israel responsible for all of the violence. They accuse Israel of being 'colonisers' – considered one of the most egregious sins of our time – despite the fact that the Jewish people are one of the indigenous peoples of Israel.
Israel did not start this war. And it is so easy for actors, celebrities and the middle-class holders of luxury beliefs to judge this conflict from the comfort of their sofas. They're not the ones running in and out of bomb shelters every night, fearing for the lives of their children, wondering whether more than 200 hundred of their people will ever return home from captivity.
These past few weeks have revealed that the woke elites possess no real moral authority. For all their talk about overcoming 'unconscious bias', their adamance that 'words are violence', and their lectures on privilege, they remain unable to unequivocally condemn the torture, mass rape and murder of innocent civilians.
To enquire about republishing spiked's content, a right to reply or to request a correction, please contact the managing editor, Viv Regan.