When did journalism become a hate crime?
GB News' Charlie Peters has been reported to the police for investigating Islamic extremism.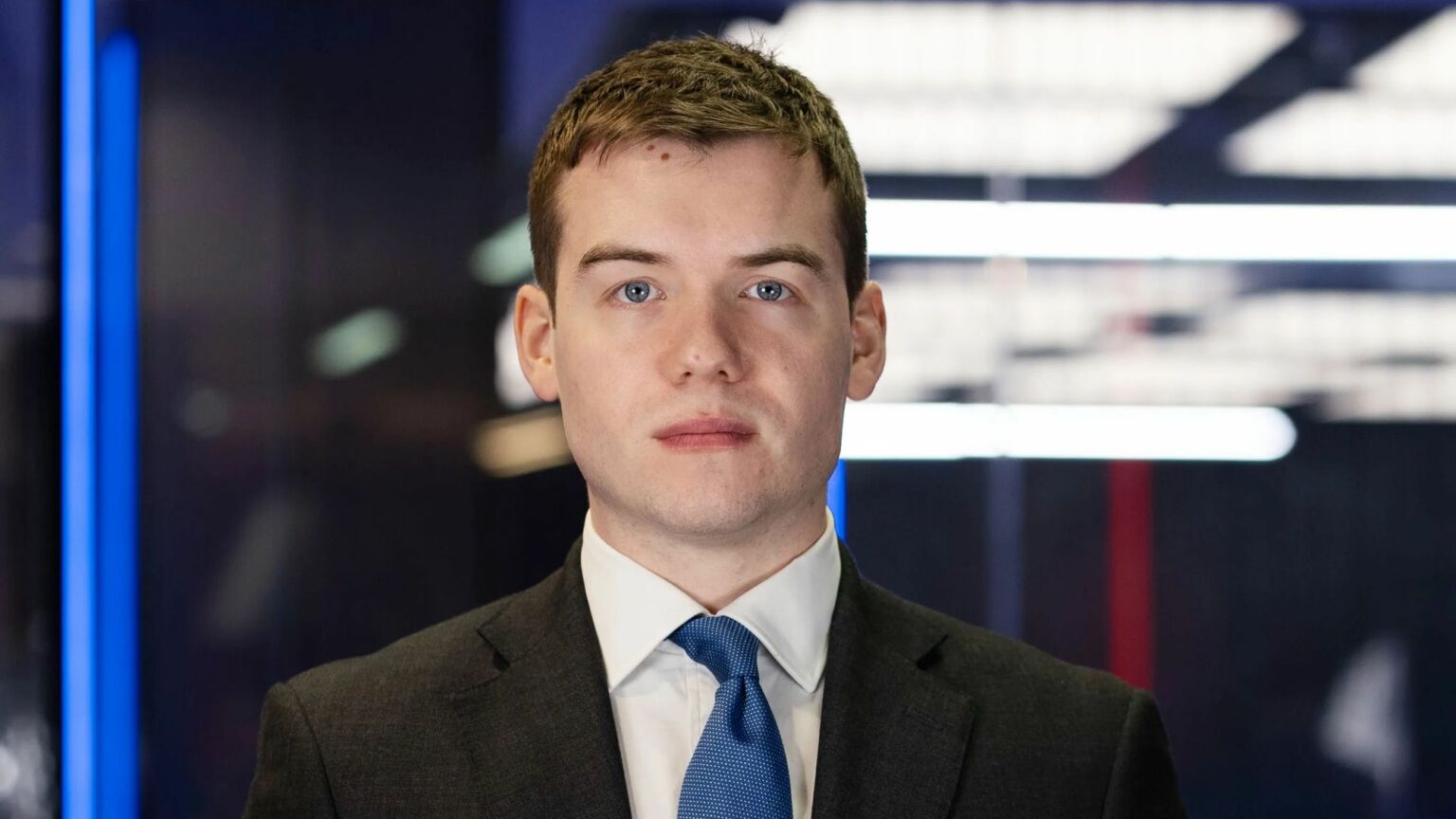 Is it now a hate crime to investigate Islamic extremism? The Lewisham Islamic Centre in London certainly seems to think so.
It has reported Charlie Peters, GB News journalist and regular spiked contributor, to the police, after he made inquiries about an inflammatory speech that was allegedly given at the mosque.
PRESS RELEASE:

LIC Reports GB News journalist for Hate Crime. Please read #Islamophobia pic.twitter.com/apfUW2vHr3

— Lewisham Mosque (@LewishamMosque) October 31, 2023
Footage, livestreamed by the mosque on Friday, appears to show the centre's imam, Shakeel Begg, delivering a sermon on 'Our responsibility towards Gaza and Palestine'.
In the video, Begg appears to accuse the Israel Defence Forces of committing 'terror', and to call for Muslim countries to 'intervene' in the Israel-Hamas conflict. He also appears to denounce singer Justin Bieber and reality star Kylie Jenner as 'sick' for expressing solidarity with Israel following Hamas's brutal pogrom on 7 October.
Clearly, there is a legitimate news story here. Not least as the Lewisham Mosque received £540,000 of taxpayers' money between 2015 and 2020. What's more, Begg has previous. In 2018, he lost a libel action against the BBC, after it referred to him as an 'extremist'. A judge ruled that he 'clearly promotes and encourages violence in support of Islam and espouses a series of extremist Islamic positions'.
Yet, according to Lewisham Mosque, to ask probing questions about any of this is supposedly Islamophobic. When Peters emailed the mosque, a spokesperson responded by accusing him of racism and posted their exchange on X (formerly Twitter). Peters then hit back to say that he was 'not intimidated' by this smear, adding 'Tick tock', to suggest the mosque should hurry up in responding properly to his questions.
The words 'tick tock' were then seized on by Lewisham Mosque, which accused him of making a threat, as the phrase can be 'associated with a bomb'. 'We have therefore now reported this as a hate crime and await further communications from the police', it announced in a press release today.
Now, there is no indication from the police that they are planning to take any action in response to the complaint, let alone criminalise Peters for his journalism. Nevertheless, Lewisham Mosque's decision to report Peters to the police represents a clear attempt to chill his investigation and to shield Begg and the centre from journalistic inquiry. It shows how our hate-crime laws are being weaponised to silence legitimate criticism and shut down debate.
Laws against so-called hate speech are a menace to press freedom.
Fraser Myers is deputy editor at spiked and host of the spiked podcast. Follow him on Twitter: @FraserMyers.
To enquire about republishing spiked's content, a right to reply or to request a correction, please contact the managing editor, Viv Regan.