Woke capitalism is more than just a branding exercise
Despite the fierce public backlash, corporate virtue-signalling is here to stay.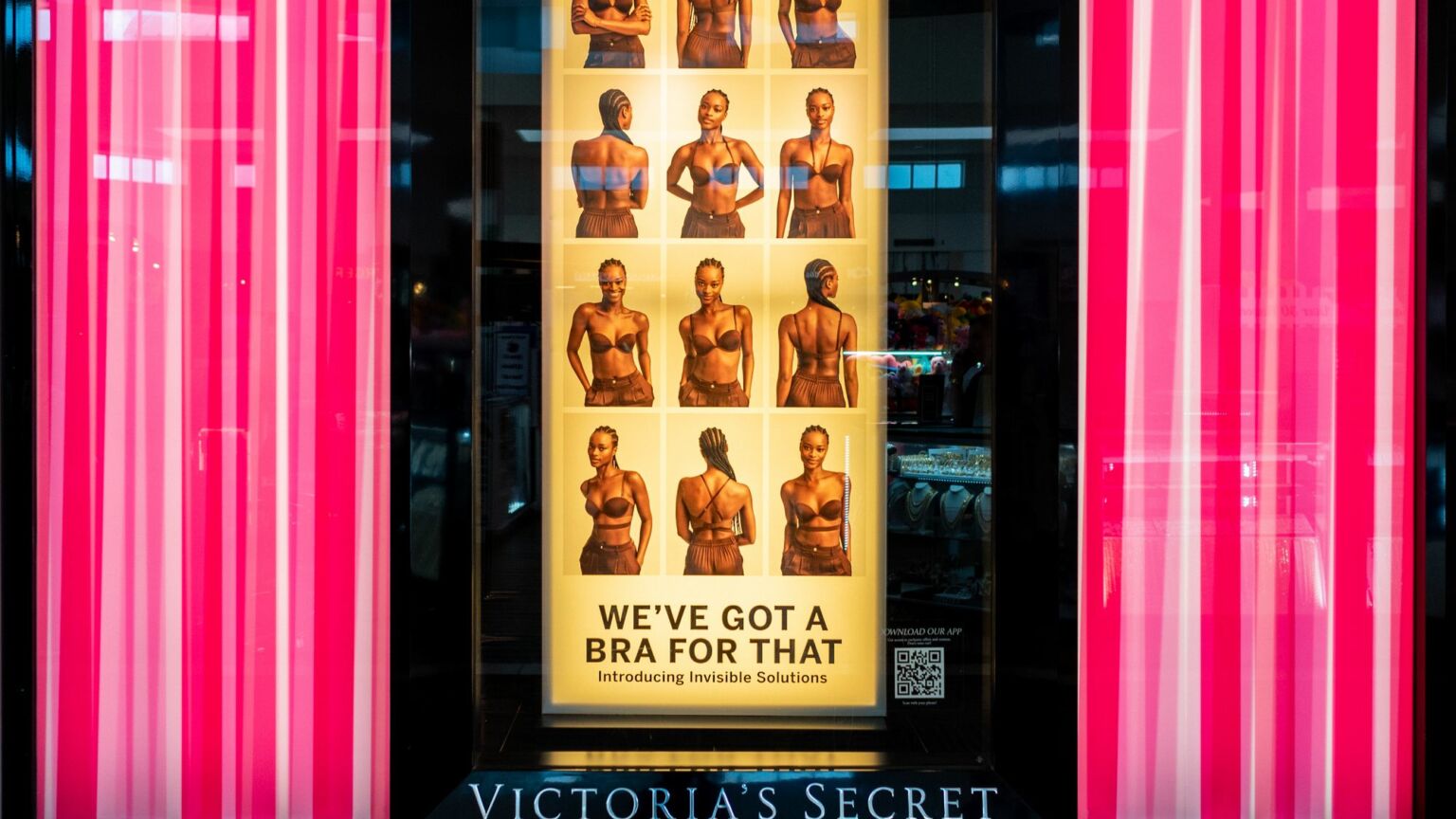 Victoria's Secret, the women's lingerie retailer, has decided it wants to make knickers sexy again.
Having become famous for its annual 'angels' fashion show, featuring barely clad, super-skinny models, Victoria's Secret went woke in 2021. It swapped the winged-waifs for 'high-profile women known for their accomplishments rather than their figures'. It emphasised diversity in its marketing, showcasing fat women, women with disabilities, lesbian women, refugee women and, of course, transgender women. There was only one problem, however – sales plummeted.
It turns out that when it comes to buying underwear, women (and no doubt men, too) prefer fantasy over reality. If it's sexy lingerie we're after, we prefer to imagine ourselves slim and gorgeous rather than lumpy and dumpy. So now, in a bid to get cash registers ringing once more, Victoria's Secret is ditching the woke rebrand, and bringing super models, and sex-appeal, back to the runway.
Whether the return of the angels will lead Victoria's Secret back to big profits remains to be seen. But it is not the only company currently questioning the effectiveness of woke branding. After a backlash over Unilever's 'virtue-signalling', new chief executive Hein Schumacher announced this week that the consumer-goods conglomerate will no longer force its brands, from Dove soap to Hellmann's mayonnaise, to fit a social purpose. This marks a sharp change of direction from that of the previous CEO, Alan Jope, who in 2019 pledged to sell off brands that 'are not able to stand for something more important than just making your hair shiny, your skin soft, your clothes whiter or your food tastier'. It seems Jope's attempt to imbue condiments with social-justice goals did not go down overly well with shareholders.
Other companies and organisations have this week quietly dropped their endorsement of Black Lives Matter, after several BLM chapters expressed support for Hamas. Coca-Cola has removed references to its financial support for BLM from its official website; the English Football Association has sought to distance itself from the group it has spent two years kneeling before; and donors have been withdrawing funding from American universities that issued statements backing Hamas. Even Ben and Jerry's, the permanently outraged ice-cream makers, have kept quiet since the attacks on Israel.
These companies' decision to tone down their woke marketing may make a certain amount of financial sense. Virtue-signalling often goes down badly with the public. Earlier this year, the consumer boycott of Bud Light, following the manufacturer's use of transgender influencer Dylan Mulvaney to promote its beer, provided a salutary lesson in the pitfalls of lecturing customers. Sales of Bud Light plummeted as drinkers opted for rival brands.
But those of us tired of woke capitalism need to hold off celebrating just yet. Today's bosses remain committed to wokeness. They really believe that it is their role to promote anti-racism or transgender inclusion alongside selling mayonnaise or beer. The decades-long turn to woke capitalism has never been just a matter of image and advertising. It has always been a mission, too.
So although companies are back-tracking right now on hectoring adverts, many are still signed up to 'B Corp', a certification process that measures their 'entire social and environmental impact'. According to its website, Certified B Corporations 'are leaders in the global movement for an inclusive, equitable, and regenerative economy'. Wokeness is not just a marketing ploy. It forms the fundamental principles driving capitalism today.
Indeed, a commitment to equity, diversity, inclusion and sustainability provides companies with a vital sense of moral purpose. It also determines how businesses are regulated nationally and internationally and how companies, in turn, discipline their workers. In short, wokeness is deeply implicated in the processes by which companies make money.
For all that bosses profess their commitment to progressive, right-on causes, they still like their fat pay cheques. Alison Rose, the former chief executive of NatWest bank, oversaw the debanking of Nigel Farage on account of his political views and leaked false information to the BBC about the reason for the termination of his accounts. She resigned with a £2.4million payout.
That woke capitalism pays a few so well shows just how difficult it will be to overthrow.
Joanna Williams is a spiked columnist and author of How Woke Won, which you can order here. Joanna is speaking at the Battle of Ideas festival in London on Saturday 28 October on 'From diversity to debanking: is ESG bad for business?' and 'Deifying diversity: a value for our times?'. Get your tickets here.
To enquire about republishing spiked's content, a right to reply or to request a correction, please contact the managing editor, Viv Regan.