The economic change we need won't come from Labour
Both parties are wedded to the failed orthodoxies that are holding Britain back.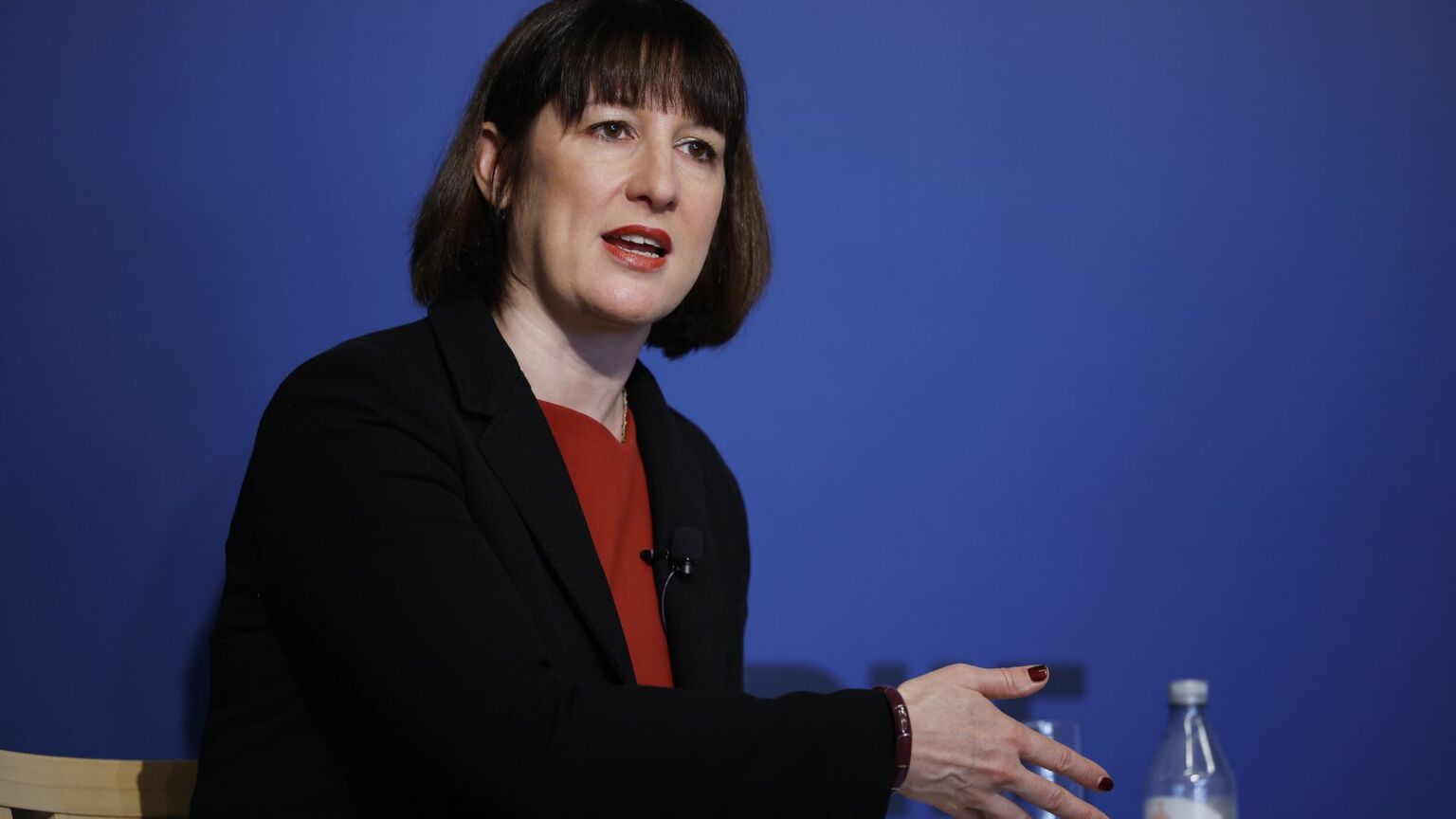 Following the UK Labour Party's annual conference, which wrapped up last week, we now have a better idea of its economic plans. Though plenty could still change before the next General Election, it's clear that Labour is not planning to offer an alternative to the existing Conservative economic programme. Essentially, what leader Keir Starmer and shadow chancellor Rachel Reeves are promising is the same old muddling through, but without the Tory 'instability' and 'chaos'.
Indeed, in content, Labour's policies are very similar to those already in operation. And since these policies have done much to keep Britain stuck in an economic depression, this portends a dismal financial future for most of the population.
At the heart of the problem lies the quest for 'economic stability'. Both front benches stress the need for economic stability as a foundation for growth. Last year, in his first speech as prime minister, Rishi Sunak promised to 'place economic stability and confidence at the heart of this government's agenda'. And in her conference speech last week, Reeves echoed Sunak's pledge, stating that 'Labour will restore our economic stability'. But our flatlining economy needs the opposite of stability. It needs radical transformation.
A key distinction needs to be made here. Political stability, the stability of financial markets and price stability (ie, low inflation) are no bad things. But this shared commitment to economic stability actually inhibits growth and prosperity. As the past two centuries demonstrate, capitalism has only created wealth and higher living standards through economic disruption and change – through a process known as 'creative destruction'.
Both Labour and the Conservatives now accept that increasing productivity, which is necessary to increase prosperity, will require significantly higher levels of business investment, especially in new and innovative technologies. But such investment is actually made less likely by the political class's desire for economic stability.
Innovation and productivity growth mostly arise when existing businesses recognise that they need to change if they are to prosper. Or it can come from new businesses seeking to succeed and flourish against the competition. State-supported stability, as promised by the Tories and by Labour, is a barrier to both these potential sources of wealth creation. Indeed, the state's monetary, fiscal and regulatory efforts to preserve the economic status quo have only reinforced economic sloth. Leaders of existing corporations, like the rest of the elite, may find government-sponsored economic stability appealing. But it's actually a hindrance to innovation-led growth because it stunts the process of creative destruction.
In their respective, almost identical plans to achieve economic stability, Labour and the Tories want to do three things. Firstly, to outsource economic decisions to 'expert' bodies. Secondly, to be fiscally parsimonious. And thirdly, to support established businesses.
For instance, both Sunak and Starmer agree that the biggest mistake made by Liz Truss's short-lived administration last year was that she and her chancellor, Kwasi Kwarteng, announced their mini-budget without getting it approved by the independent Office for Budget Responsibility (OBR). As far as both front benches are concerned, elected politicians should not be allowed to make decisions without seeking the approval of unelected technocrats.
Reeves has made it clear that a Labour government will ensure that bypassing the OBR – which was only created by the Lib-Con coalition government in 2010 – can never happen again. She intends to introduce a 'fiscal lock', which will guarantee the OBR's status in law. As Fraser Myers explained last week, Labour seems determined 'to give yet more power to the technocratic state' by 'defending some of the very unaccountable institutions that are most responsible for our economic mess, and most hostile to the economic change we need'. Essentially, Labour plans to absolve itself of any public accountability for its growth-sapping policies.
When it comes to so-called fiscal responsibility, Labour promises to be even more conservative than the Tories. In her conference speech, Reeves committed the next Labour government to 'iron discipline' on public finances. She said she would put forward a 'Charter for Budget Responsibility', mirroring the Tories' own 'Charter for Budget Responsibility', established by austerity chancellor George Osborne in 2011. Labour's charter, she says, would comprise 'iron-clad' fiscal rules to cut Britain's public-debt ratio after five years, and to borrow only to invest.
Spot the difference with Tory chancellor Jeremy Hunt's fiscal rules: he pledges that, after five years, debt will fall as a share of GDP and annual borrowing will be less than three per cent of GDP. As a Sunday Times editorial pointed out, 'there is, in fact, little to choose between the two main parties on language about tax and spend'.
In practice, under either set of fiscal rules, not only will day-to-day government spending be constrained; it would also mean that neither a Labour nor a Tory government would be able to spend enough to remedy Britain's crumbling infrastructure, whether that be roads, railways, schools, hospitals, power plants or sewers. One estimate, from the left-wing Resolution Foundation, is that Britain's public investment needs to rise to around 4.5 per cent of GDP per year, or over £30 billion higher than the levels currently being suggested by both parties, in order to adequately fund our infrastructure and public services.
Similarly, both Labour and the Tories have committed themselves to keeping existing businesses ticking over. Starmer and Reeves stress they want a closer partnership between business and government. That might sound benign and innocuous. But this approach sidesteps a big economic problem – namely that, among the businesses we currently have, there are too many that are way past their prime.
Indeed, many businesses can only remain in operation thanks to their existing 'partnerships' with the state or thanks to policies that promote the status quo. Years of cheap borrowing facilitated by loose central-bank policies, lucrative public contracts and the £300 billion annual procurement spend have all acted as forms of corporate welfare to UK businesses.
Labour is not really offering an alternative to the Tories' approach to businesses. It is true the Tories have vacillated on industrial policy over the past 13 years (the industrial strategy launched by Theresa May in 2017 was scrapped by Boris Johnson in 2021). Nevertheless, Tory governments have provided many incentives and investment grants to incumbent businesses. Just this year, subsidies worth up to £500million have been given to Jaguar Land Rover's owner, Tata Motors, to support its decision to build a £4 billion electric-car-battery gigafactory in Somerset. In September, the government announced that another grant, also worth up to £500million, will be given to another part of the Tata empire, Tata Steel. This is to help bankroll a £1 billion investment to replace Port Talbot's coal-powered blast furnaces with electric-arc furnaces, as part of the Net Zero transition.
Instead of the Tories' succession of 'one-off' business-support packages, Labour is proposing to reinstate a formal industrial strategy. Its 'green' industrial policy, loosely modelled on US president Joe Biden's Inflation Reduction Act, would lend more subsidies to businesses located in the UK.
Perhaps it's no wonder there was such a large business contingent at this year's Labour conference, expressing a willingness to donate to its election fund. After all, leaders of big businesses are genuine in welcoming Labour's aspirations for economic stability. Such stasis tends to be good for their survival.
But what is good news for big business can often be bad news for our economy more broadly. To foster economic dynamism, old businesses need to make way for the new. Reaching a higher-productivity, higher-wage economy will depend on the disruptive actions of new and challenger businesses, not on preserving the corporate old guard.
Of course, there are some economic-policy differences between Labour and the Tories, be they over VAT on private-school fees or stamp-duty levels for overseas home buyers. And these will be emphasised by both sides in an attempt to differentiate themselves in the media. Yet it's clear that even in the language they use, the two parties are struggling to set themselves apart.
For instance, in 2020, Labour proposed a new publicly owned railway company, GB Rail, to run the railway system. The following year, the Conservatives promised their own similarly named new public body, Great British Railways, to oversee rail transport. And, in turn, Labour has borrowed Tory terminology for its proposed new state-owned energy company, Great British Energy, which will invest in low-carbon power generation. Voters next year may need an extensive glossary to keep track of who is promising which new similar-sounding body.
It all makes for a non-existent choice for voters. Labour is offering pretty much the same economic policies as the Tories. In power, it would continue to pursue the same anti-democratic and growth-blocking policies that the Tories themselves are implementing. It's just that Labour would be even more deferential to non-elected technocrats, thereby accelerating the erosion of British democracy. It would be more fiscally conservative, perpetuating the decline of our public services and infrastructure. And it would more consistently support existing but staid businesses, thereby continuing the high-debt, low-growth status quo.
Rachel Reeves insists that she has a plan to 'bring growth back to Britain', but there is little that Labour is offering that can rescue our economy from the doldrums.
Phil Mullan's Beyond Confrontation: Globalists, Nationalists and Their Discontents is published by Emerald Publishing. Order it from Emerald or Amazon (UK). He is speaking at the Battle of Ideas festival, in the session, 'Bouncing back or basket case? The state of the UK economy', on Saturday 28th October.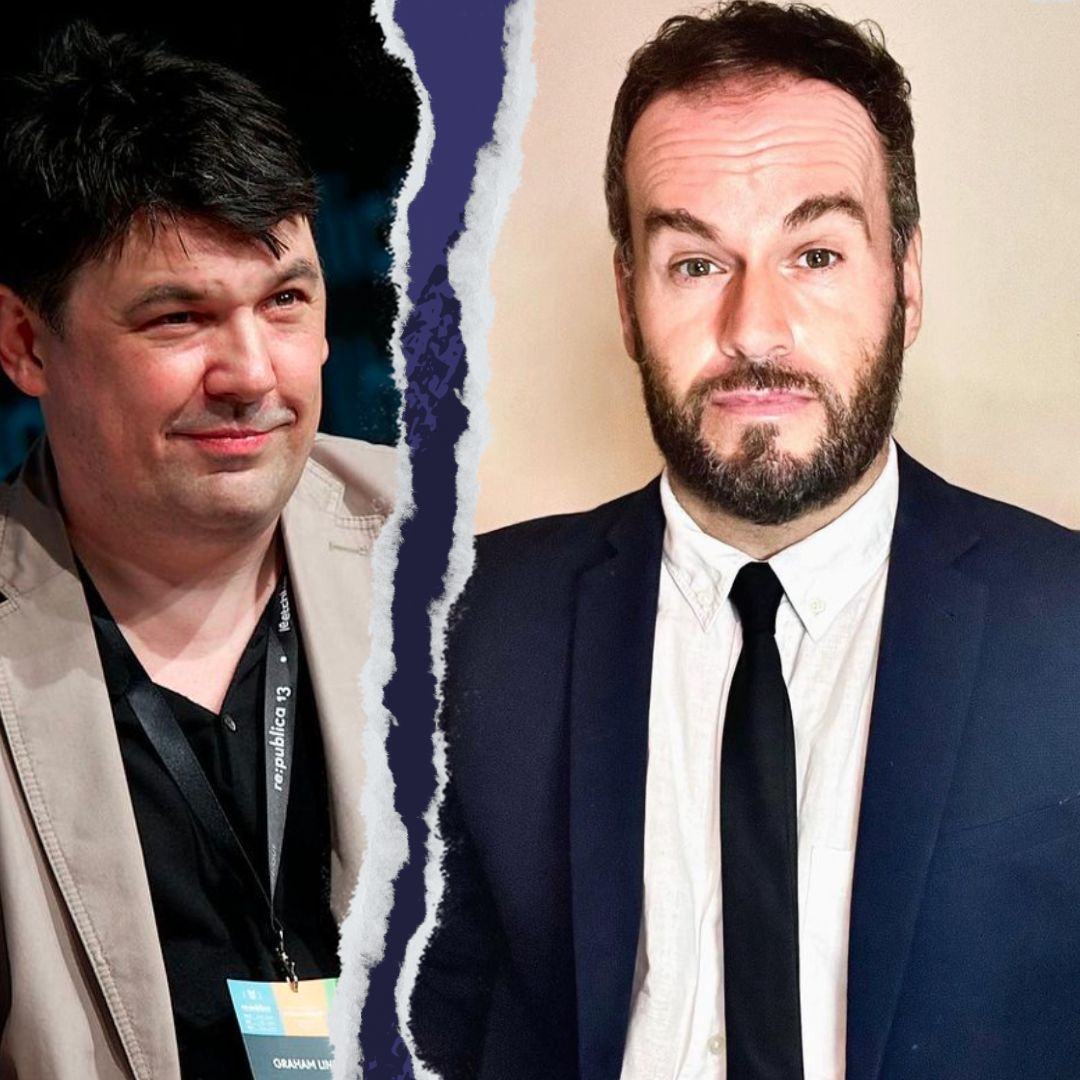 Graham Linehan and Brendan O'Neill – live and in conversation
ZOOM EVENT
Tuesday 17 October – 7pm to 8pm BST
This is a free event, exclusively for spiked supporters.
To enquire about republishing spiked's content, a right to reply or to request a correction, please contact the managing editor, Viv Regan.