Labour: the political wing of the technocratic elite
Keir Starmer's drab vision for Britain involves handing yet more power to the managerial overclass.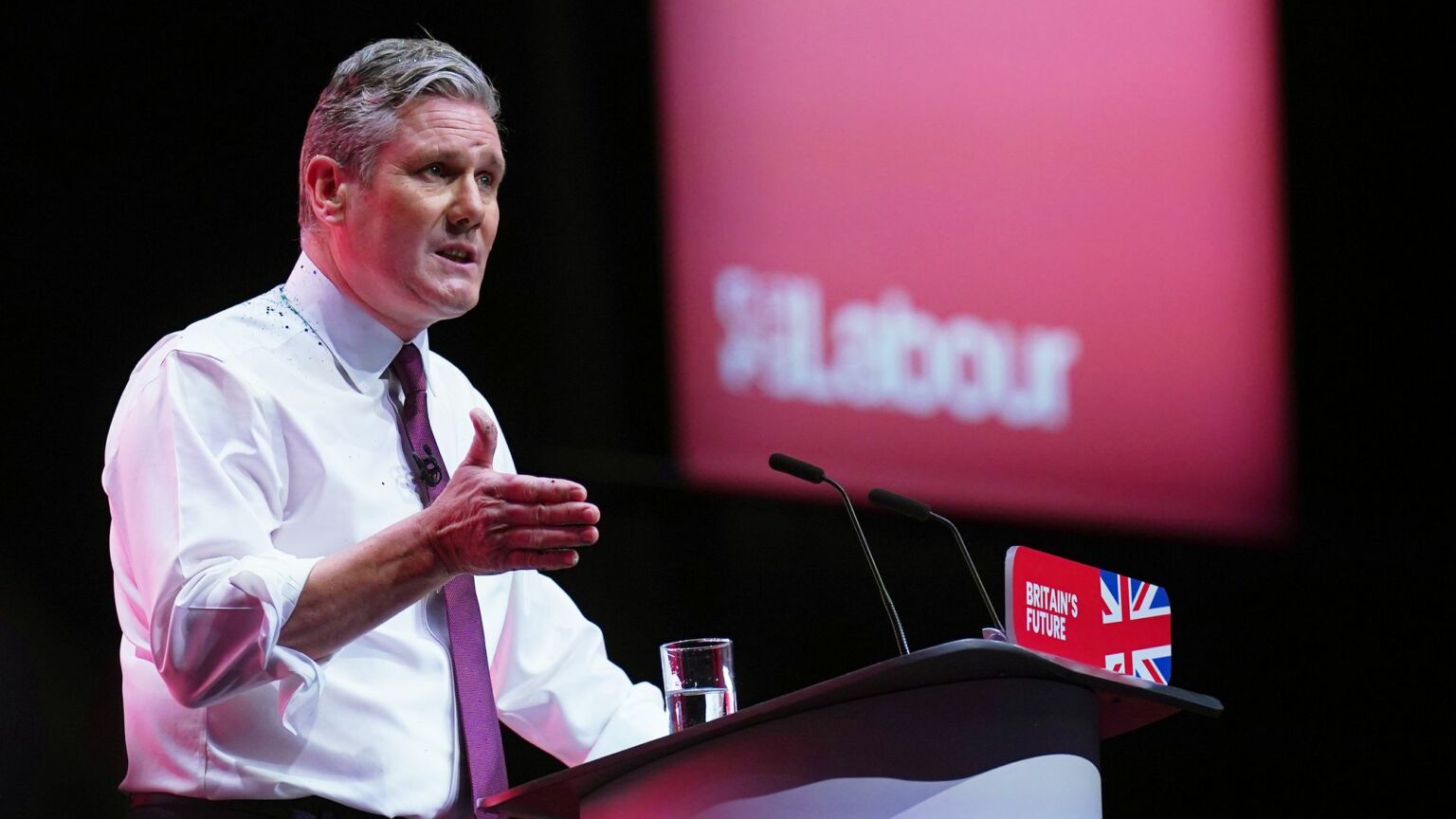 'No idea', 'not sure' and 'nothing'. These are the words the British public most associates with Labour leader Keir Starmer, according to a recent poll by More in Common. Starmer's big set-piece speech at his party's conference in Liverpool today was supposed to address this problem. To set out a clear vision for the nation. To get those voters who are turned off by the Tories to feel actively enthused about ticking the Labour box. But not even the glitter on Starmer's shirt, thrown over him at the start of his speech by a protester, could disguise the dull, dismal fare that he's trying to sell.
'Why Labour?', Starmer asked himself on stage, near the beginning of his speech. But clearly even he doesn't know. All of his answers were delivered in dry, platitudinous management-speak, no doubt road-tested to oblivion in focus groups across the land. 'Together we fix tomorrow's challenges today', he said. 'Where there is change there is also possibility', he mused. 'Changing a country is not like ticking a box… long-term solutions are not oven-ready.' Much of it could have been automated. The best the commentators could muster by way of praise was that it was 'coherent' – surely a low bar to clear for a PM-in-waiting.
The style of the speech reflected its substance, or lack thereof. Starmer tried to make several overtures to working-class voters, the former base of Labour, whom it betrayed at the last election by trying to cancel Brexit. He claimed that Labour is the only party that understands the pain of the cost-of-living crisis. But he failed to set out any concrete policies for abating it. He (rightly) lauded the transformative power of economic growth, but glossed over the details on how he'd achieve it.
'Starmerism', such as it is, is just a collection of metropolitan-elite orthodoxies – expressed through endless clichés. In his speech, Starmer promised to 'speed ahead' with Net Zero and devolution – two policies the managerial elites see as the answer to everything. 'Climate change is an opportunity we can't pass up', he insisted, despite the exorbitant costs of the energy transition and the restrictions it will place on ordinary people's lives. Devolution will 'put communities back in control', he said, despite the abysmal track record of many metro mayors and first ministers, who are often as out of touch with their constituents as the political class in Westminster. Labour mayor of London Sadiq Khan's callous imposition of the ULEZ charge this year is a case in point.
Despite Starmer's promises of economic change, the economy is arguably where Labour has most wedded itself to the prevailing orthodoxy. Earlier this week, shadow chancellor Rachel Reeves made it abundantly clear that Labour would be as timid and conservative as Rishi Sunak's Tories. Core to her strategy is to give yet more power to the technocratic state. Her proposed 'fiscal lock', for instance, would ensure that any major tax or spending change would have to be given the thumbs up by the unelected 'experts' at the Office for Budget Responsibility. Reeves also pledged to defend the 'independence' of the Bank of England from democratic accountability, despite its repeated failures to accurately forecast and contain inflation. In other words, Labour is committed to defending some of the very unaccountable institutions that are most responsible for our economic mess, and most hostile to the economic change we need.
There were a few bright spots in Starmer's speech when it came to housebuilding. The Labour leader promised to 'bulldoze' through the UK's arcane planning system, which, as just about everyone now recognises, is the single greatest cause of our runaway housing costs. He said that his reforms to the green belt could lead to the construction of 1.5million homes, at a rate of around 300,000 per year. These plans are certainly more ambitious than the current government's, which has scrapped housebuilding targets altogether. But it still falls short of the more than 400,000 homes we'd need to build each year to bring an end to the housing crisis within the next quarter of a century. Even when Starmer is bold, by his standards at least, he still falls short of what's needed.
As Starmer was keen to remind us in his speech, the challenges facing the next government are considerable. We face an energy crisis and cost-of-living crisis at home, as well as war in Europe and the Middle East. We also face a catastrophic loss of trust in our public institutions, with millions of voters feeling they have no or little control over the governance of our nation.
But none of this will be solved by Keir Starmer's management-speak and tinkering. Indeed, Labour's slow, decades-long transformation into the party of the technocratic elite – keen to hand more and more decisions over to unelected, unaccountable bureaucrats – means the public will be pushed even further away from the levers of power should the party return to government. That's hardly a change worth voting for.
Fraser Myers is deputy editor at spiked and host of the spiked podcast. Follow him on Twitter: @FraserMyers.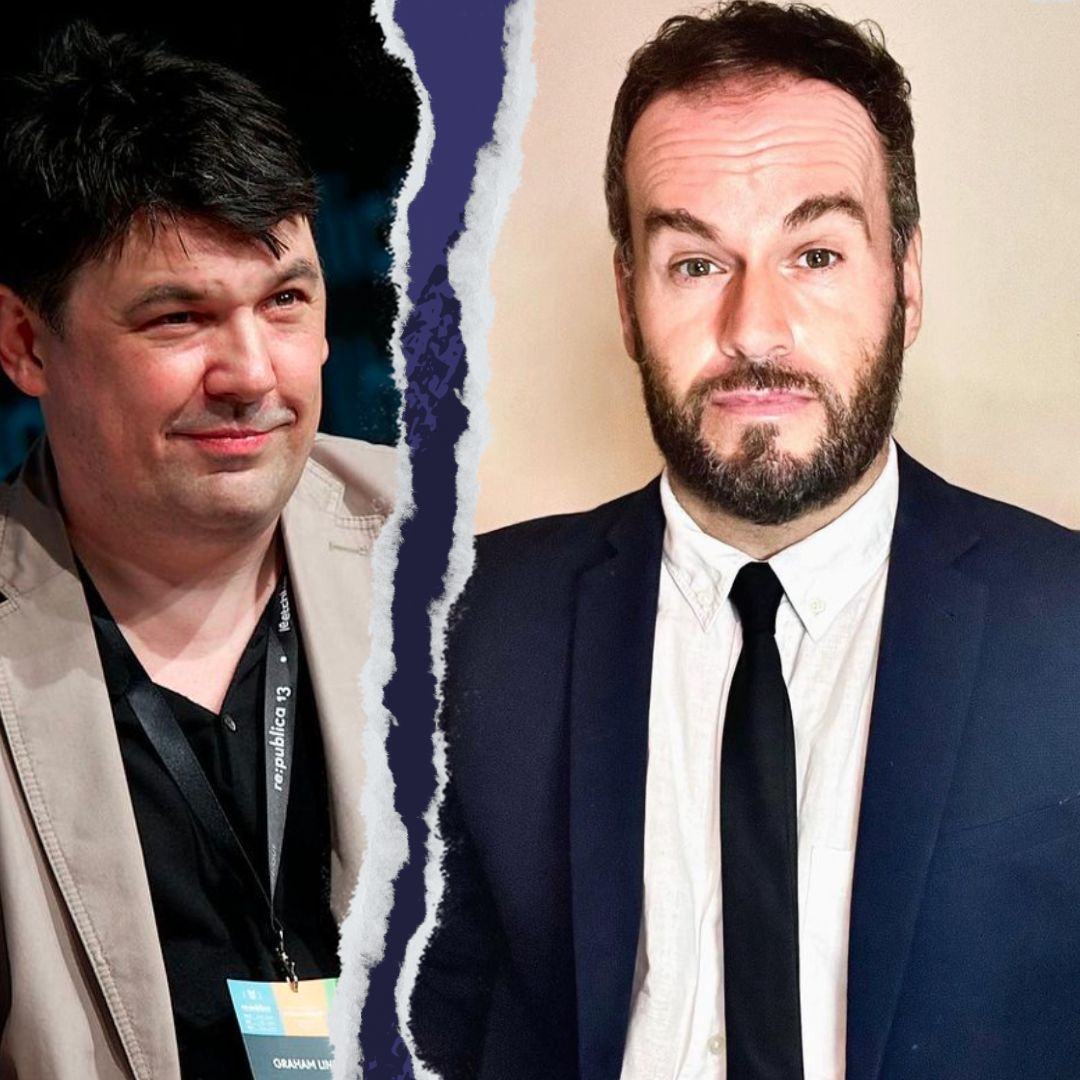 Graham Linehan and Brendan O'Neill – live and in conversation
ZOOM EVENT
Tuesday 17 October – 7pm to 8pm BST
This is a free event, exclusively for spiked supporters.
To enquire about republishing spiked's content, a right to reply or to request a correction, please contact the managing editor, Viv Regan.