We need to stop enabling Dylan Mulvaney
The trans TikToker's 'Woman of the Year' award marks a new, absurd low for the LGBT lobby.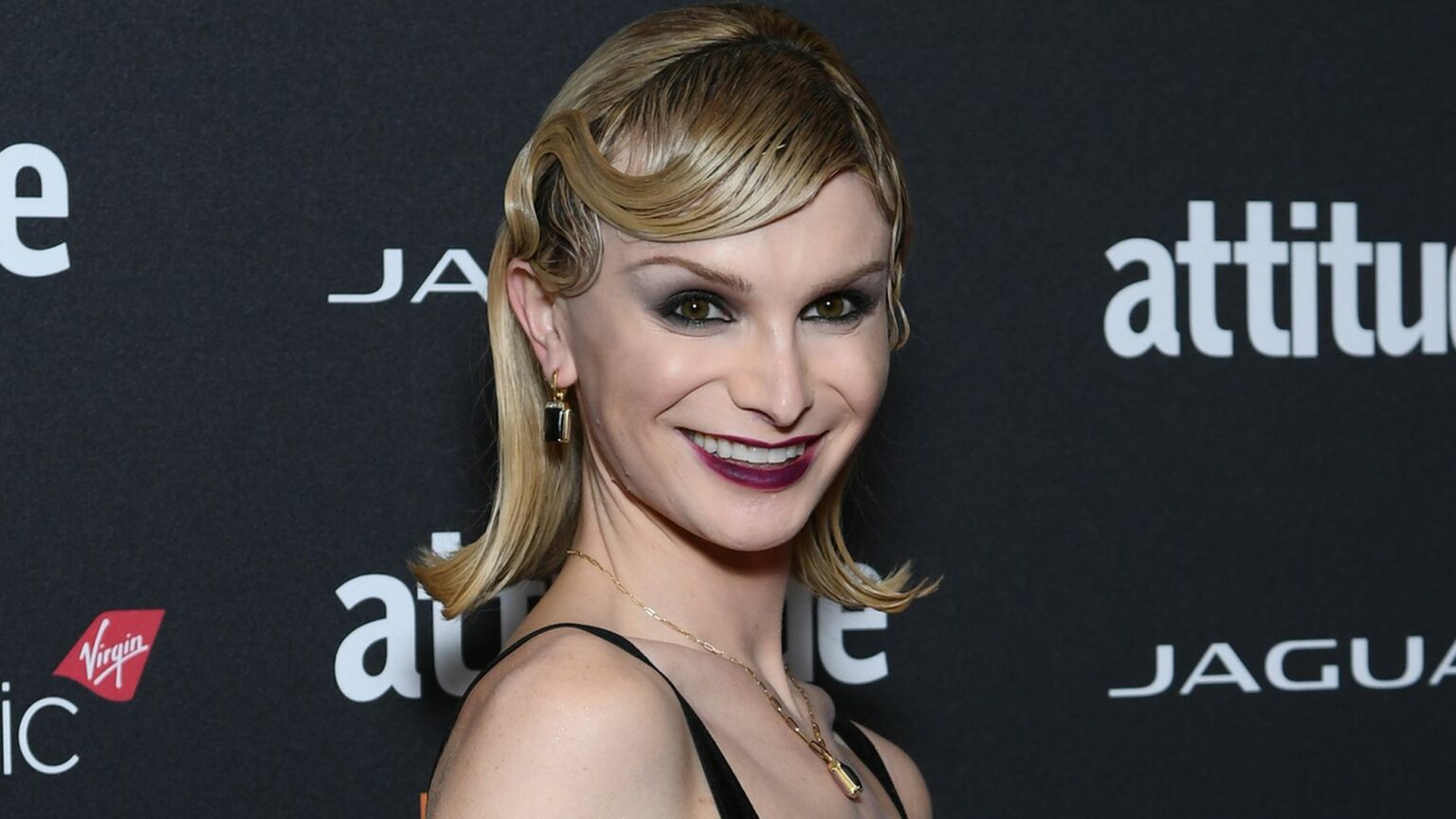 Perhaps we shouldn't be surprised that Attitude, the UK's leading gay men's magazine, has named TikTok celebrity Dylan Mulvaney, a 26-year-old bloke, as its first ever Woman of the Year. We gay men aren't exactly known to be connoisseurs of female anatomy. We tend to have the sort of working knowledge of the vulva that most suburban commuters have of the Amazon river basin. More on the theoretical side.
It wasn't just the fact that most readers of Attitude wouldn't recognise a vagina if they stumbled across one in a dark room that inspired the magazine to name a guy as best of the gals. This was also an opportunity for some political posturing.
Because Dylan Mulvaney isn't just any bloke. He is one of those special males who have helped rebrand the once hopeless cause of men's rights as 'trans rights', turning it into the progressive left's favourite contemporary obsession in the process. It's a movement that is so centred around men that it argues the best kind of woman is a deluded dude who thinks his moobs are actually boobs.
Mulvaney has become an iconic figure for both the embattled trans lobby and the increasingly assertive reaction against it. His simpering parody of womanhood in his TikTok videos has outraged everyone who thinks biology is at least worth some acknowledgement. Britain's left-wing radical feminists and the American right alike are horrified by his endless babble about make-up, high-heels and his desire to have a 'Barbie pouch' (his term for a vagina). When beer brand Bud Light partnered up with Mulvaney in an attempt to raise sales, rock star Kid Rock filmed himself using the cans as target practice. A nation cheered.
Bud Light's endorsement and the Attitude award are far from the most ridiculous example of corporate sycophancy that's been shown to Mulvaney. Tampax even sent him a box of free tampons to promote its brand. He said in one of his videos that he would carry them in his handbag so he could offer them to any woman who needed one. The fact that there is a deeply strange but significant subculture within the trans movement of men who fetishise menstruation, and who like to imagine experiencing it themselves, only made the video more unsettling.
Mulvaney is a testament to the power of TikTok (where he now has over 10million followers) to create overnight sensations. Until early in 2022, he was just another unemployed actor of the kind you might come across waiting tables in a West Hollywood restaurant. Mulvaney's career was going nowhere fast.
The problem was that Hollywood, despite its army of rent boys, gay orgies and performative LGBT virtue-signalling, doesn't create many roles for gay men who are as relentlessly camp as Mulvaney. And boy was he camp. Alan Carr would have asked him to tone it down.
In one video of Mulvaney from before his transition in 2020, he appears on a game show. He squeals, spins round, waves his hands, squeals some more and dances like a ballerina on ketamine. It is endearing in a crazed sort of a way, but unlikely to impress an agent. Unfortunately for him, Marvel was yet to add 'Screaming Queen' to its ever-expanding list of superhero characters. So he needed to find another role.
Lo and behold, in March 2022, Mulvaney announced he was coming out as a 'girl' and was going to post a video diary on TikTok every day for the next year. The tone of '365 Days of Girlhood' was set the next day. As he applied lipstick, Mulvaney intoned what he seemed to think was a clarion call for women's liberation:
'My first day as a girl and I've already cried three times. I wrote a scathing email that I did not send, I ordered dresses online that I could not afford. And then, when someone asked how I was, I said I was fine when I wasn't.'
Who knew the real message of a century of feminism was that being scatty, indecisive and over-emotional is the very essence of being a woman? At least, this is apparently what the addled executives who signed off Mulvaney's Virgin Atlantic-sponsored 'Woman of the Year' award endorse.
By day three of '365 Days of Girlhood', Mulvaney revealed he had made a discovery: the joys of being a bimbo. Then on day four, he claimed to be exhausted with all the challenges of being a girl, which he listed as doing his make-up, sorting his hair and getting dressed. Move over Betty Friedan and Germaine Greer.
Day 10, however, was devoted to showtunes, suggesting it may be more difficult for some transwomen to erase their inner gay man than they'd hoped.
None of this reactionary, sexist garbage put off America's corporate executives. Desperate to signal their 'Diversity, Equity and Inclusion' credentials, they were soon falling over themselves to endorse Mulvaney. In addition to Tampax and Bud Light, brands like Kate Spade, Crest, Ulta Beauty, Haus Labs and CeraVe helped him bring in a reported $1million in income in 2022.
Indeed, Mulvaney made so much money that by February 2023, he could afford to re-engineer his entire face with some facial-feminisation surgery. I can't be the only person wondering if he should sue the surgeon.
Strangely, Mulvaney doesn't seem to care enough about being a girl to undergo the procedure to construct his very own 'Barbie pouch'. Maybe it would prevent him waxing as lyrically, as he has often done, about his right to show off his girl-bulge in public.
Mulvaney's success – and especially his 'Woman of the Year' award – is yet more evidence, if we needed it, that the once progressive LGBT movement has imploded. It used to fight for the rights and acceptance of same-sex-attracted people and allied itself with women's equality. Now it's an embarrassment. The LGBT lobby has become a ridiculous parody – a bit like Mulvaney himself.
Malcolm Clark is a TV producer.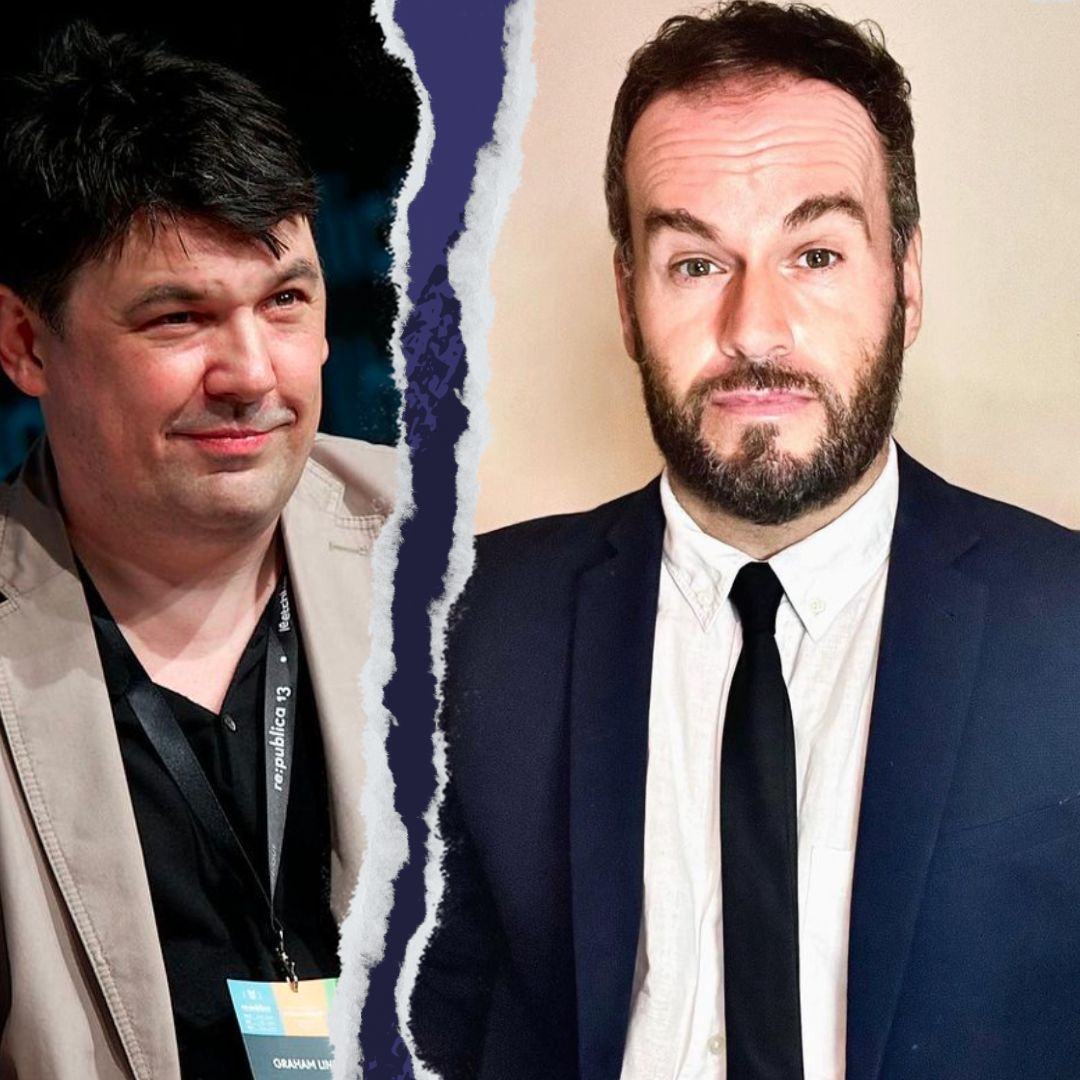 Graham Linehan and Brendan O'Neill – live and in conversation
ZOOM EVENT
Tuesday 17 October – 7pm to 8pm BST
This is a free event, exclusively for spiked supporters.
To enquire about republishing spiked's content, a right to reply or to request a correction, please contact the managing editor, Viv Regan.