Your luxury beliefs are a threat to our living standards
The anti-fossil-fuel hysteria of the gold-collared superclass threatens to impoverish mankind.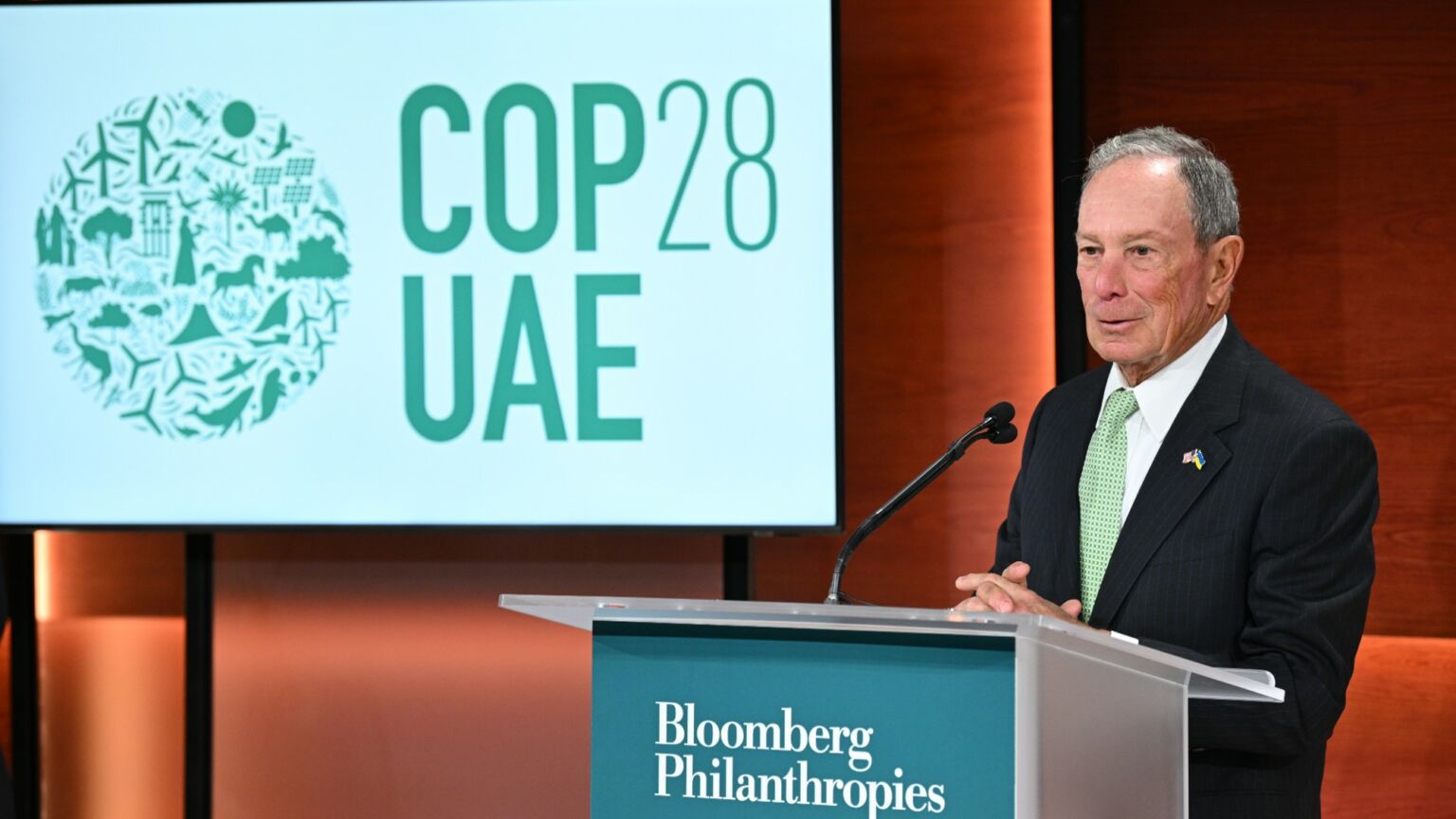 Every time I see cranky greens marching in the streets, with their sad eyes and 'End is Nigh' placards, I marvel at the chutzpah of this movement. Here they are bewailing the approaching apocalypse, but if anyone is helping to bring about the apocalypse, it's them. 'Millions will perish!', they howl. Yes, they will, if you misanthropes ever get your way. If your fever dream of slashed emissions, no more fossil fuels, an end to economic growth and everyone living in a yurt with nothing to eat but organic kale were ever to come to fruition. We only want to save mankind, they say, when in truth they'd doom us.
Consider the United Nations' proposal that humanity halt all new fossil-fuel exploration by 2030. This, to be blunt, is batshit insane. Ahead of COP28, the next United Nations Climate Change Conference, the UN has published a report with suggestions for how we might save ourselves from eco-catastrophe. One is that we have a 'phaseout of all fossil fuels'. We should cease 'all new oil, gas and coal exploration' and 'fossil-fuel production' by 2030, it proposes. So they warn of catastrophe in one breath, then campaign for it in the next. Make no mistake: if we were to stop all new fossil-fuel production, the suffering caused to humanity would be incalculable. It would be the worst act of conscious impoverishment in history.
Picture the scene. COP28 kicks off in Dubai next month. In unimaginably luxurious surrounds, hilariously paid for by UAE petrodollars, world leaders, Davos Man, self-important NGOs and other members of what Samuel P Huntington memorably called the 'gold-collar superclass' will gather to discuss policy ideas that would plunge the rest of us into poverty. In air-conditioned rooms, over glasses of likely alcohol-free wine, they'll breezily gab about putting every coalminer and oil-driller on Earth out of work and putting an end to the fuels that provide 80 per cent of the world's energy. They'll fly in on private jets, recuperate in five-star hotel rooms, and then get ready to tell you and me that if we don't replace our gas boilers and recycle our rubbish the planet will be consumed by fire and floods. Are you feeling conned yet?
Of course, as the Guardian points out, in disappointed tones, 'there is no guarantee' that the UN's suggested squishing of all new fossil-fuel production 'will make it into any final outcome [from COP28]'. Some nations, including the UAE itself, will balk at the idea that they should leave their oil and coal where it is. And yet, the very fact that people at the UN are thinking like this, thinking it's feasible to stop all new digs for the fuels that underpin modernity, shows how divorced from reality the global elites have become. They inhabit a kind of post-political dreamscape where they're the saviours of humanity, even as they spout ideas that would crush humanity.
It is impossible to overstate how crazy the UN's proposal is. As Alex Epstein points out, upwards of 80 per cent of the world's energy comes from coal, oil and gas. Only around five per cent comes from those renewables the middle classes love: wind and solar. China digs up around 12million tonnes of coal every day. Good luck telling the Chinese they should put their epoch-shaping industrial revolution on hold just so Greta can breathe easier in her local park. India is on its way to producing a billion tonnes of coal a year. Even in supposedly greener nations, fossil fuels remain the bedrock of daily life: more than 60 per cent of America's electricity generation comes courtesy of gas and coal.
And yet, we have the billionaire Mike Bloomberg throwing money at the unhinged eco-mission to shut down America's coal and gas plants. Last month, Bloomberg announced that he's pumping an 'additional $500million' into the campaign to 'help end fossil fuels'. Apparently he wants to close 'every last' coal plant in the US and cut gas production in half by 2030. Gas accounts for around 40 per cent of America's electricity generation, coal around 20 per cent. How will people keep the lights on in Bloomberg's post-fossil heaven / hell? Anyone who thinks a rich nation of 330million souls can be sustained by windmills and solar panels is off his rocker. The luxury beliefs of the likes of Bloomberg would spell joblessness, poverty and darkness for everyone else. The infantile dreams of the gold-collared superclass are a nightmare for the blue-collared folk of America and beyond.
Last week, the World Economic Forum gleefully reported on the fossil-fuel-bashing of the UN's secretary-general, Antonio Guterres. 'The fossil-fuel age has failed', said Guterres. The WEF lapped it up. This is the climate story 'you need to read this week', it told its wealthy members. We need to challenge this luxury misanthropy of the gold-collared elites; their bored, complacent turn against the very system that made them rich. How easy it is for the superclass to posture against industry and modernity, to turn their attention to accumulating luxury beliefs alongside their luxury things, given they've already made it in life. For others, though, such as Indian coalminers, Chinese truckers, American frackers and British refinery workers, the elitist disdain for fossil fuels is disastrous. A phaseout of fossil fuels might flatter the saviour complex of the virtuous rich, but it would devastate the living standards of the rest. Less food, less travel, less warmth, less light – these will be the dire wages of the anti-fossil-fuel hysteria.
It just isn't true that the fossil-fuel age has failed. On the contrary, the Industrial Revolution is mankind's greatest achievement so far. Our exploitation of the fossilised sunlight in coal and oil propelled us from a world of want into a world of plenty. Health and life expectancy, not to mention knowledge and liberty, expanded exponentially in the era of fossil-burning. We cannot allow public discussion to be colonised by the apocalyptic neuroses of a ruling elite that has lost faith in modernity. It's time we made a full-throated defence of fossil fuels and all they have gifted us.
Brendan O'Neill is spiked's chief political writer and host of the spiked podcast, The Brendan O'Neill Show. Subscribe to the podcast here. His new book – A Heretic's Manifesto: Essays on the Unsayable – is available to order on Amazon UK and Amazon US now. And find Brendan on Instagram: @burntoakboy
To enquire about republishing spiked's content, a right to reply or to request a correction, please contact the managing editor, Viv Regan.