Scottish Labour is still gripped by gender-identity lunacy
Anas Sarwar is desperately trying to cover up his party's role in Scotland's disastrous self-ID bill.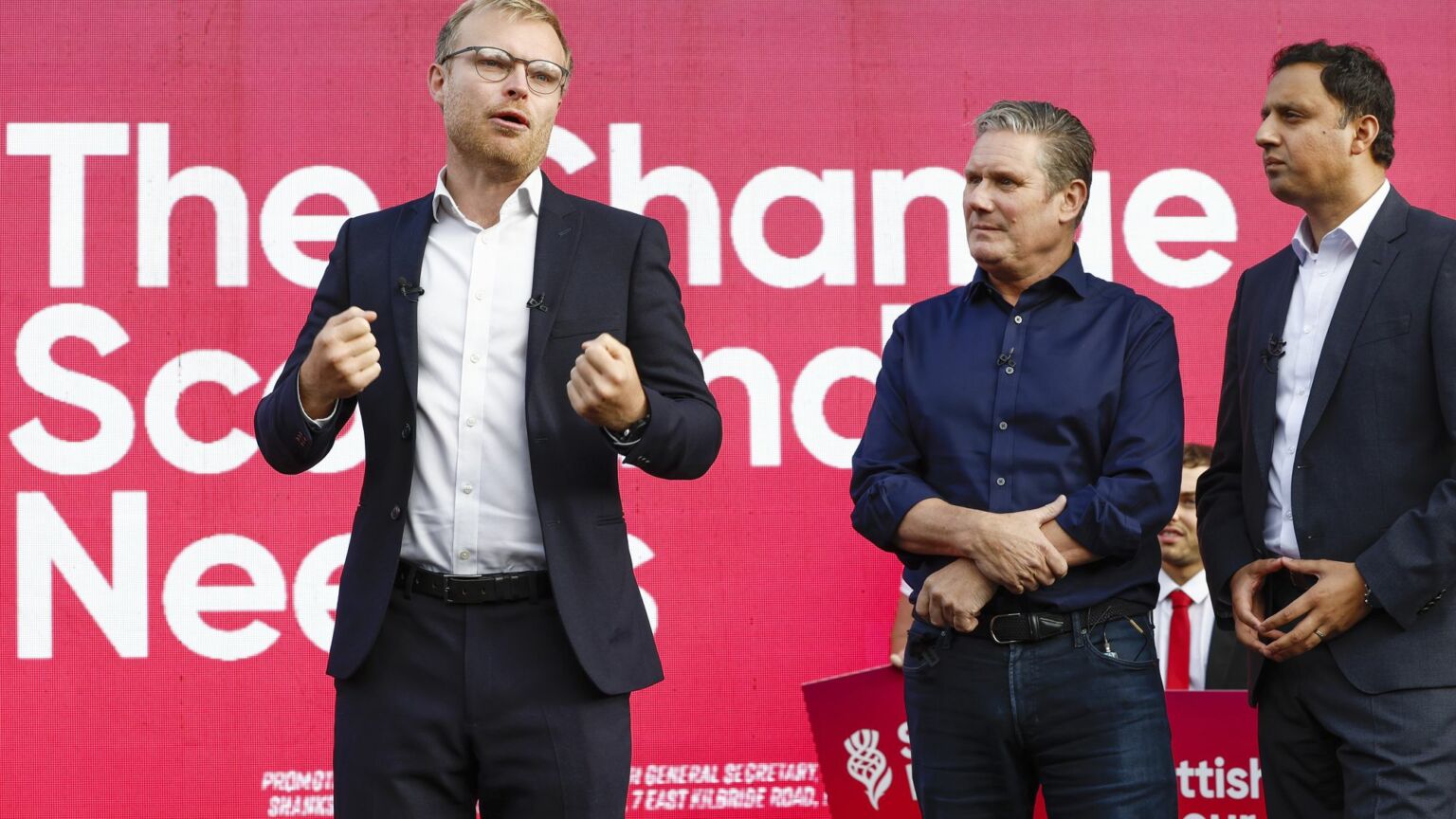 Has the Labour Party finally found a way to sell gender-identity lunacy to the public? It might seem so from the party's rollocking triumph over the SNP last week, in the Rutherglen and Hamilton West by-election in Scotland. Over the past year or so, the Scottish government's plan for gender self-ID has torn the SNP apart. Its flagship 'trans rights' policy has been shown, in effect, to be a predators' charter. Nevertheless, Labour's candidate, Michael Shanks, romped home in the by-election, despite being an open supporter of this widely hated policy.
However, a closer look reveals a more complicated story. Throughout the by-election campaign, Shanks insisted that while he backed the general principle of self-ID, the SNP's Gender Recognition Reform (Scotland) Bill, passed by Holyrood in December, has serious flaws. This was a surprising stance given that, at the time, Scottish Labour celebrated the bill's passing. Only two of Labour's 22 MSPs voted against a bill that Labour now admits is a mess.
Shanks also berated the Scottish government for rejecting Labour's amendments to the gender self-ID bill. He claimed that Labour had 'put in place a whole series of amendments that the SNP refused to accept. So the bill in Scotland is not a good bill – it could be much, much better.'
Given the furore caused by double rapist 'Isla' Bryson being sent to a women's prison under a self-ID policy, the average voter would be forgiven for assuming Labour's amendments were aimed at stopping male sex offenders from being able to access women-only spaces. Indeed, this is the impression Scottish Labour leader, Anas Sarwar, has been trying to create for months. In February, he criticised the SNP-Green government for rejecting an amendment that would have prevented sex offenders like Bryson from being able to change their legal sex.
There's just one big problem with this line of argument. None of the amendments that would have added safeguards to the bill came from the Labour Party. And certainly not the one about sex offenders that Sarwar referred to. That came from the Conservative MSP, Russell Findlay.
Having criticised the Scottish government for rejecting Findlay's amendment, you might assume Sarwar battled to get it passed at the time. But no such luck. Sarwar actually instructed Labour MSPs to vote against Findlay's amendment.
In fact, of all the dozens of amendments from Labour MSPs, only one required a significant change to the bill. An amendment from Labour MSP Claire Baker aimed to keep the age at which young people are allowed to change their legal sex at 18, rather than lower it to 16, as the SNP had proposed. You won't be surprised to learn which party leader whipped his MSPs to vote against this amendment. Yes, that would be Sarwar again.
Sarwar's hypocrisy about Scottish Labour's approach to gender self-ID reveals that he and much of his party still don't take the risks of trans extremism seriously. Even the one amendment to the bill that Sarwar cites endlessly as proof of Labour standing up to the SNP's gender madness is anything but. This is the amendment tabled by Labour MSP Pam Duncan-Glancy that insisted, 'for the avoidance of doubt', that the self-ID bill does not impact on the Equality Act 2010, which contains protections for women's single-sex spaces. But because the SNP, the Greens and Labour all believe that men who say they are women are indeed real women, they genuinely believe that opening up women's spaces to transwomen would have no impact on women's safety and privacy in any case.
That's why the SNP and the Greens eagerly accepted Labour's chocolate teapot of an amendment and inserted it into the Scottish gender self-ID bill. The joke is that Sarwar now criticises this bill as a mess, despite it including a Labour amendment that he and his party praised at the time as a brilliant and essential clarification to the law.
The truth is that Labour still hasn't found a way to square the circle of its embrace of trans extremism. It has merely found a way to disguise its role in one of the most ill-conceived pieces of legislation in UK history.
Labour's deceptive narrative surely cannot survive proper scrutiny. If Labour wants to convince us that the past 13 years have been an era marked by dishonest Tory politics, perhaps its leaders should try telling the truth themselves.
Malcolm Clark is a TV producer.
To enquire about republishing spiked's content, a right to reply or to request a correction, please contact the managing editor, Viv Regan.