The green elites are gaslighting us
The same politicians waging the war on motorists are now saying it is a right-wing myth.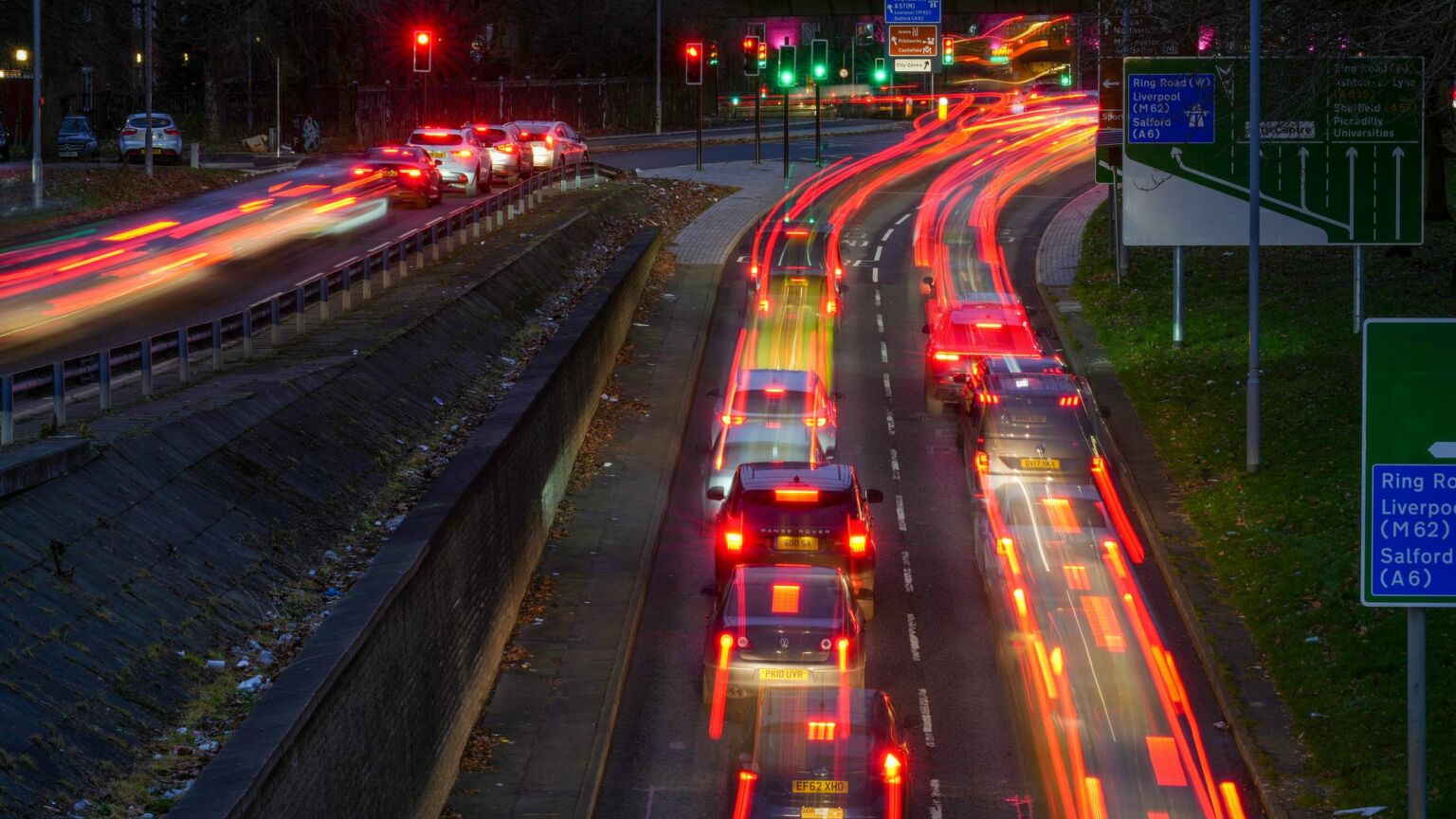 The war on motorists is out of control. New schemes designed to make drivers' lives ever more difficult are being rolled out at an alarming rate across the UK. The new 20mph speed limit introduced in built-up, residential areas of Wales is merely the latest in a long line of anti-car policies.
Thankfully, UK prime minister Rishi Sunak finally appears to be doing something about it. Having noticed that these measures are unpopular, following the Tories' surprise victory in the Uxbridge by-election, where the extension of Sadiq Khan's Ultra Low Emission Zone (ULEZ) was a decisive vote-loser for Labour, Sunak has set about pushing back on the anti-car agenda.
Last month, he announced a delay to the 2030 ban on new petrol and diesel cars. And now he says he's 'slamming the brakes on the war on motorists' in general. He has pledged to impose restrictions on councils introducing new speed limits, setting up Low Traffic Neighbourhoods (LTNs), and digging up roads during peak times.
Sunak rightly says there is 'a common misunderstanding from politicians in Westminster about the fact that most people around the country depend on their cars'. This should be obvious to anyone. For far too long a tiny number of well-to-do people who do not need to rely on cars have been imposing their lifestyle on the rest of us.
But the green-leaning media and political set are clearly not going to take any pushback lying down. They have responded to Sunak's announcement with the incredible claim that there is no war on drivers at all. The green elites are acting like an abusive boyfriend, trying to mess with his girlfriend's head: 'What are you talking about? We never tried to stop you driving. You sound completely crazy right now.'
Ever since Sunak's announcement there has been a series of desperate attempts to 'debunk' the idea that drivers are being unfairly targeted. The Guardian has called the war on motorists a 'myth'. One environmental activist even equated his crusade against the car with women's fight for equal rights. 'When you're accustomed to privilege', he said, 'equality can feel like oppression'. I wonder if the builders and drivers being hammered by ULEZ or the business-owners losing customers because of LTNs are feeling any more 'equal' yet.
Even Welsh first minister Mark Drakeford, the politician who implemented the new 20mph speed limit in Wales, has joined in the gaslighting. In a post on X (aka Twitter) at the weekend, Drakeford accused Sunak of 'misleading people'. 'This isn't a blanket restriction', he said, 'speed limits on a large number of Welsh roads are unchanged'.
This is pedantic nonsense. Drakeford may be right that some Welsh roads' speed limits remain unchanged. But the new speed limit does apply to the majority of urban areas in Wales. So while it's technically not quite a blanket speed reduction, it does still cover the areas where most people live and work.
Drakeford's denial of the very anti-car measures his own government has imposed is all too typical of our green elites. When people express their concerns about the impact road restrictions or new speed limits are having on their lives, their concerns are dismissed. Sometimes they're even ridiculed as conspiracy theories.
But drivers' concerns are entirely legitimate. Low Traffic Neighbourhoods blocking cars' access to some streets have proliferated across the country. In many cases, LTNs have been imposed on locals with little to no consultation. And the £12.50-per-day ULEZ charge for older cars has been expanded across the entirety of Greater London despite widespread opposition from those whose lives have been severely impacted.
Whether Sunak will uphold his pro-motorist promises is uncertain. But what is clear is that drivers are facing ever more restrictions on their movement. Make no mistake: there is a war against motorists in Britain. And don't let anyone gaslight you into thinking otherwise.
Lauren Smith is an editorial assistant at spiked.
To enquire about republishing spiked's content, a right to reply or to request a correction, please contact the managing editor, Viv Regan.