Mark Drakeford's miserable war on the car
The new 20mph speed limit in Wales seems designed purely to make life difficult for motorists.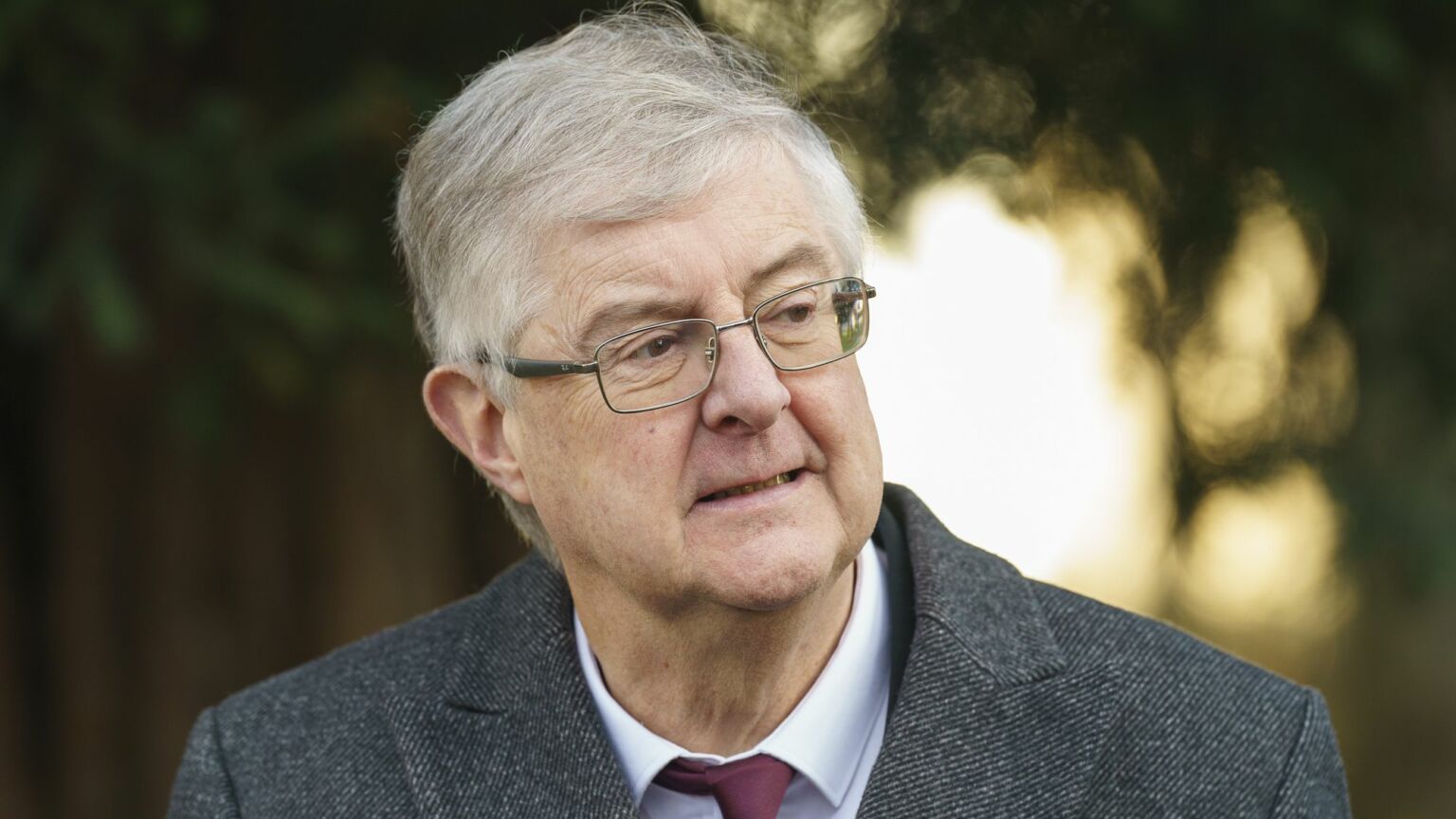 During the Covid-19 pandemic, Welsh first minister Mark Drakeford was always vying to outdo the UK government in the authoritarian stakes. He would regularly sneak out a press release ahead of the Tories, announcing some new form of restriction on everyday life – all to show that he was proudly leading the illiberal attacks on civil liberties.
It seems he's at it again. Last year, Wales volunteered to be the first nation in the UK to adopt a 20-miles-per-hour speed limit to make us all drive more slowly. And earlier this month, the new speed limit came into effect in all residential and built-up areas throughout the principality. It has already proven enormously unpopular. A public petition against the policy now has nearly 400,000 signatures.
This public resistance is hardly a surprise. It's bad enough trying to get anywhere at speed in Wales at the best of times, but this imposition means more inconvenience and irritation for the put-upon motorist. And it could soon be coming to the rest of the UK. Since the enforcement of speed restrictions in Wales, local councils from Cornwall to Oxford, Liverpool to Lambeth have proposed similar measures and 20-miles-per-hour signs are cropping up everywhere.
The proponents of this lower speed limit claim that it will save lives. They trot out the familiar lines that if your car hits a pedestrian at 30 miles per hour the chances of him or her being killed are one in five. But if the pedestrian is struck at 20 miles per hour the chances of dying are one in 40. This oft-repeated argument trips off the tongue of road-safety campaigners and anti-car activists with little substantiation. In the interest of safety, they say, what's so hard about driving that little bit slower? If it saves the life of just one child, they say, why hurry?
But does it save lives? Research carried out last year by Queen's University Belfast suggests not. It shows that the recent introduction of 20-miles-per-hour speed limits across the Northern Irish capital has not led to a significant reduction in road-traffic collisions and casualties.
It seems the Welsh government is not really trying to solve a problem. It simply wants to impose yet more restraint on the wayward habits of so-called irresponsible drivers. Indeed, it's not clear that there is a problem of road safety to solve. The Department of Transport's current (provisional) figures for Great Britain show that three per cent fewer people are now killed on the roads than in 2019. This is part of a longer-term trend. Road fatalities across the UK have been in decline for over half a century, falling from a postwar peak of 7,966 fatalities in 1966 (when there were just eight million cars in the UK) to 1,390 fatalities in 2021 (when there were over 32million cars).
It's far from perfect. But such an improvement in road safety is still something to celebrate rather than a reason to say that something more must be done.
In some ways, when it comes to road safety, there is too much focus on cars and not enough on pedestrians' own behaviour. After all, the statistics show that many pedestrians share some responsibility for road accidents. The UK government's analysis of road-traffic accidents notes that the most common contributory factor allocated to pedestrians involved in fatal or serious collisions with another vehicle is that they 'failed to look properly'. Other significant contributory factors include pedestrians being 'impaired by alcohol', 'playing in the carriageway' or using the 'wrong' pedestrian crossing.
Too often pedestrians involved in road accidents are not expected to bear any responsibility. They're simply seen as victims. Yet as the RAC's own data shows, in 2022, 46 per cent of all road-traffic fatalities were car occupants, while 22 per cent were pedestrians and five per cent fatalities were cyclists. So some drivers are killed by reckless pedestrians, but there's no outrage about that at all.
But it's not just the lack of substance behind the Welsh government's case for a 20-miles-per-hour speed limit that rankles. Drakeford's 'concern' for the health of the Welsh people does, too, given the perilous state of healthcare in Wales. The British Medical Association is concerned that without more funding and staff, GP services 'will collapse in Wales and the NHS will follow'. Yet Drakeford is prepared to spend £32.5million on this speed-reduction campaign on the fallacious grounds that it will save the NHS '£92million every single year'. This is just another way to excuse the parlous state of the health service by blaming its potential users. In this case, for injuring themselves in road accidents.
Indeed, Drakeford seems keen to avoid facing up to the problems of the Welsh NHS by encouraging people not to use it. This includes reinventing it as part of some sort of 'wellness' system. In this brave new world, according to a Welsh government document, 'people will take responsibility, not only for their own health and wellbeing, but also for their family and for people they care for, perhaps even for their friends and neighbours'. In other words, Drakeford wants to reduce the pressures on the health service by reducing the number of people coming to hospital in the first place. After all, why race to a poorly equipped hospital when you can be cared for at home. Why speed to A&E and risk an accident? What's the hurry?
That's the message from Drakeford: slow down, save lives, protect the NHS.
Austin Williams is director of the Future Cities Project.
To enquire about republishing spiked's content, a right to reply or to request a correction, please contact the managing editor, Viv Regan.