The tyranny of Ofcom
The GB News row has revealed how the broadcast regulator has become a weapon of offence-takers.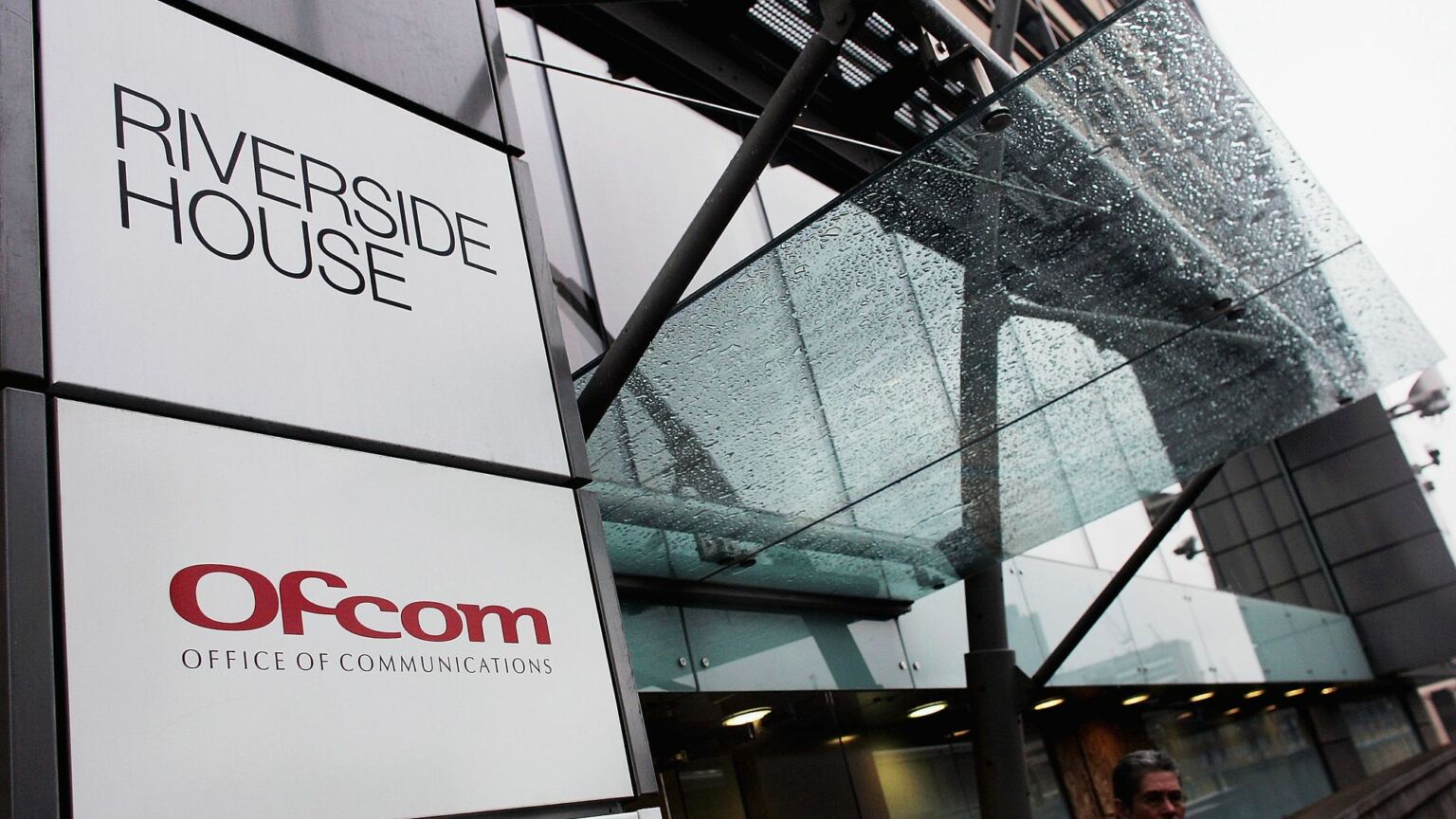 Following presenter Laurence Fox's spectacularly bad-taste tirade on GB News last week about a female journalist, we've since heard demands for tough action against GB News itself. It may have already suspended Fox and fellow presenter Dan Wootton, who failed to intervene during said tirade. But many members of our political and media class, from broadcaster Adam Boulton to Tory MP Caroline Nokes, don't think that's enough. They want to close the channel down entirely.
Several people have quite rightly pointed out that these calls are unhinged. They amount to an authoritarian demand to close down anything that diverges from the smug, metropolitan outlook of most of the mainstream media. But what's worrying about these unhinged calls is that in the shape of Ofcom there is a state-backed body that could do just that – close down a TV station or fine it heavily because an influential group is offended by its content. Ofcom really is that great a threat to free speech.
Set up as a super-ministry by Tony Blair in 2003, Ofcom assumed responsibility for two areas: boringly technical matters, such as allocating radio frequencies; and dealing with complaints about material appearing on radio and TV, which includes ensuring that all news is presented with 'due impartiality' and that all programming avoids 'harmful and / or offensive material'. Ofcom has performed this latter function with increasing zeal. It intervened, for example, in 2020 to make sure no one strayed too far from the accepted line on Covid. And a year earlier it penalised broadcaster James Whale for expressing views on air that were entirely lawful, but nevertheless seen as insensitive, when discussing a case of sexual assault.
More recently, GB News has rarely been out of Ofcom's sights. A couple of weeks ago, it was rapped over the knuckles for breaching impartiality rules, after two Tory MPs interviewed the Tory chancellor in March about government splits on economic policy. There are five more impartiality investigations in the pipeline, including one into Tory MP Jacob Rees-Mogg being allowed to present a current-affairs programme and another into the station's 'Don't Kill Cash' campaign.
This hyperactive interventionism should worry us. For one thing, it gives complainants with an axe to grind far too much power. For a broadcaster to answer a complaint, even an unjustified one, takes money and a great deal of time. And any station knows that close co-operation with Ofcom, from whom its licence comes, is a commercial necessity. So it follows that a complaint, whether from left-ish activists against GB News or by a right-wing pressure group against Channel 4, can have a pre-emptively punitive effect on a station.
Secondly, the way in which Ofcom empowers complainants has further, damaging implications. Discussing the present spat over GB News and Laurence Fox on the BBC earlier this week, Boulton openly said that GB News was trying to 'bust' Britain's 'delicate and important broadcast ecology', and that 'what Ofcom should do is shut it down'. Faced with a threat like this, what will happen? Any station without a bloody-minded owner and a vast amount of money behind it would be tempted to play it safe – to join the stifling 'broadcast ecology' for the sake of a quiet life.
At present, Ofcom is riding high. Under the Online Safety Bill, now assured of passage into law, it is also set to take over looking after large swathes of the internet (itself a frightening prospect). This is entirely the wrong direction of travel.
We should be reducing, not increasing, the power of regulators to police what we can see and hear. The British people should be trusted to decide which news broadcasts to trust or not. They don't need to be protected, as if they're schoolchildren. They should be allowed to decide whether to take any notice of Laurence Fox's sexist rants or to ignore them. Most, I suspect, will quietly switch off and flip channels. Whatever they decide, the state needs to butt out.
Andrew Tettenborn is a professor of commercial law and a former Cambridge admissions officer.
To enquire about republishing spiked's content, a right to reply or to request a correction, please contact the managing editor, Viv Regan.