Canada's parents will not be silenced
All across the country, thousands of parents took a stand against the indoctrination of their kids into gender ideology.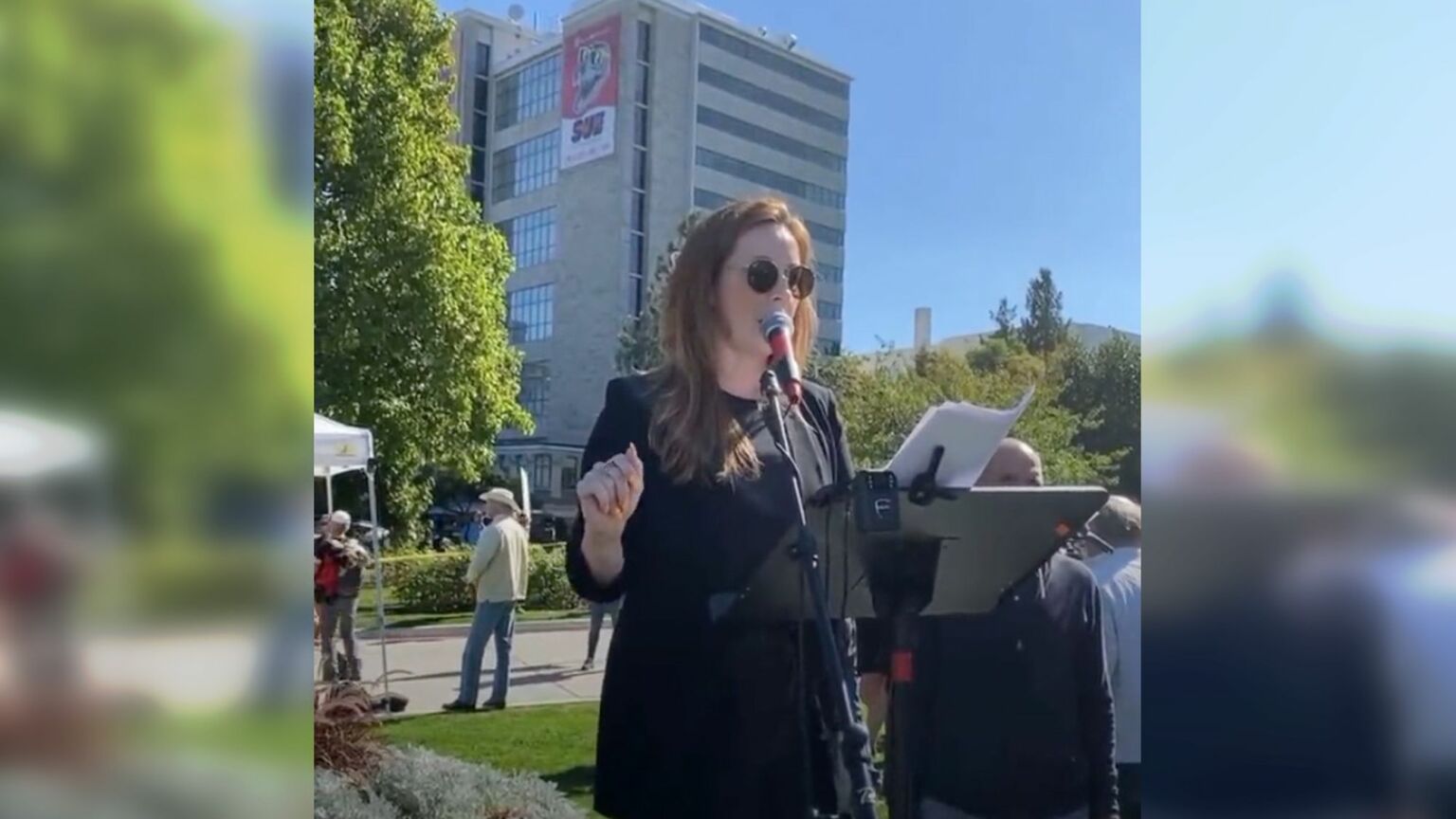 All across Canada last week, thousands of Canadians took to the streets to show the world they are not going to accept the indoctrination of their children into gender-identity ideology.
I had never expected this to happen. For years, Canadians have been bombarded with endless propaganda insisting 'transwomen are women'. They've been told that anyone who opposes the teaching of extreme and nonsensical ideas about gender in schools must be a hateful bigot, or even a far-right extremist. It turns out that Canadians aren't buying it. And so the plan to hold the 'One Million March for Children' was born.
In Ottawa, reports on the ground say approximately 5,000 people showed up to rally and march, outnumbering trans-activist counter-protesters by 10 to one. Thousands are also reported to have attended rallies in Mississauga, Windsor, Montreal and Toronto. There were huge numbers in Calgary, Edmonton and Vancouver. Smaller towns and cities like Pickering, Vernon, Nanaimo and Saint John also held impressive, peaceful events as well, unimpeded by counter-protests.
Predictably, the mainstream media reports have downplayed the numbers of parents and concerned citizens at the protests and have written them off as 'disenfranchised far-right voters', 'bigoted' and 'hateful.'
It was all very reminiscent of the way the Canadian truckers' Freedom Convoy, which forced an end to Covid lockdowns and mandates, was dismissed as a 'fringe minority' by prime minister Justin Trudeau back in 2022. It was clear to anyone attending those rallies or watching the many videos shared online that this movement represented vast swathes of people, from a broad range of backgrounds, who had felt marginalised by the ruling Liberal Party, as well as by mainstream media and elite progressives in urban centres like Toronto and Vancouver.
It's the same story when it comes to the pushback against trans ideology. The Canadian media, our elected representatives and our school boards insist that only a handful of people oppose gender-identity indoctrination in schools. But last week's rallies exposed this as fiction.
Canada's trades unions have played an especially shameful role in trying to quash dissent over gender issues. Ahead of the rally, various Ontario unions held an emergency Zoom meeting to discuss how best to disrupt the event and silence the protesters. Not a single speaker acknowledged why parents might be upset about the rise of gender ideology in schools. Instead, parents were branded 'fascist' and 'fundamentally racist' for wanting to voice their concerns.
Imagine being a union member – a parent concerned about what his or her child was being exposed to at school – and hearing your union representatives speaking about you in this way. Or worse, imagine being threatened by the very people who are tasked with defending your job security.
One union leader in Hamilton confirmed that 'seasoned activists' planned to show up at parents' rallies to intimidate those taking part. These activists, he said, would take pictures of car licence plates to ensure any union members attending the marches 'know they're being watched, that they're not doing this in secret'.
The reason these parents were protesting is simple. They do not want their children to learn that 'everyone has a gender identity', to be asked for their 'pronouns', or to be told they may have been 'born in the wrong body'. Parents do not want their kids learning that their families are 'bigoted' or 'abusive' because they believe their children's bodies are perfect just the way they are. They do not agree that it is possible to 'identify' as the opposite sex.
Yet this is precisely what is being taught in Canadian classrooms as part of the so-called SOGI (Sexual Orientation and Gender Identity) curriculum. Primary-school kids learn that 'When babies are born, doctors and parents usually decide if the baby is a boy or girl', but that 'not everybody will grow up feeling like or identifying as a boy or a girl'. And they are told they should 'look for clues' that reveal a boy is really a girl.
Lesson plans for teachers suggest they ask pupils, 'What does it mean to feel like a boy or to feel like a girl?'. A suggested activity in one lesson plan instructs teachers to 'ask everybody to walk around the classroom and introduce themselves and ask each other what their names are and what pronouns they should use'.
These kinds of practices have been adopted in public schools across Canada, with zero input or consultation with parents or voters. Many have felt voiceless on these issues. Contacting our MPs and the media has proven fruitless. The One Million March offered the silent majority a chance to stand up and speak out.
While most of the rallies across Canada were enormously successful, the march I attended in Victoria, British Columbia was shut down prematurely.
I was informed, halfway through my speech, that the police had demanded my mic be cut. Counter-protesters had swarmed the area, aggressively pushing their way to the front of the rally, while screaming at and being physically aggressive towards the children, parents and grandparents in attendance. They then attempted to attack the stage. The police determined the situation was too dangerous and that they could no longer protect attendees, and so they shut down the rally, just 30 minutes in. Ironically, it is those claiming to advocate 'love' and 'inclusivity' who consistently use bullying, threats and violence to silence views they disapprove of.
I have experienced this first hand for many years now. As a result, I now require private security at every event I speak at. On the weekend before the rallies in Canada, I spoke at the Women's Declaration International Convention in San Francisco, which also faced disruption.
Trans-activist protesters blocked off the intersection outside the hotel the conference was being held at, vandalised the hotel sign, assaulted the general manager, and screamed obscenities and threats at the women in attendance. As this unfolded, I was standing on a private bridge, which was part of the hotel, filming the scenes below with a fellow attendee. Suddenly, we heard, 'They're coming! Run!'. We ran, escaping into the hotel just moments before the gang caught up to us. I have never had to run for my life like this before, and it was terrifying.
While I am relieved and inspired by the fact that Canadians are finally speaking up against gender-identity ideology, I am still appalled at how the Canadian government, media, education institutions and unions continue to libel and vilify concerned parents and citizens. Their propaganda is effectively putting a target on our backs. Our lives should not be put in danger simply for saying that men are not women, and that no child is born in the wrong body.
Meghan Murphy is a Canadian writer exiled in Mexico. Follow her writing and podcast on Substack.
To enquire about republishing spiked's content, a right to reply or to request a correction, please contact the managing editor, Viv Regan.