Enough with this guilt by association
Those using the Russell Brand allegations to smear his former allies are playing an unsavoury game.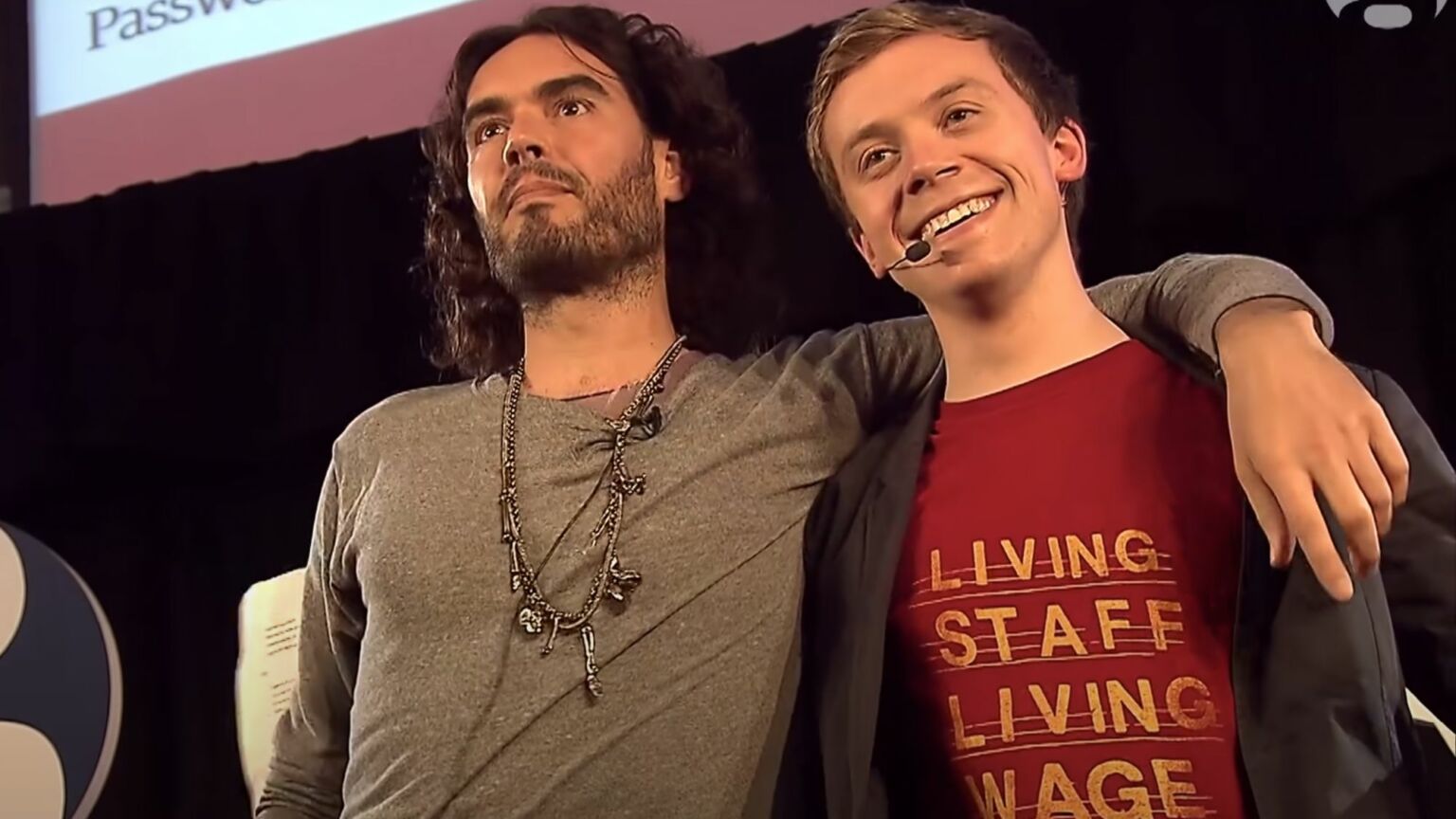 Are you now or have you ever been a fan / supporter / associate of alleged sex offender Russell Brand? If so, you might have 'hard questions' to answer. You could be about to have your name splashed across the papers. Or you might end up being subjected to a fierce social-media pile-on.
Ever since the allegations of sexual assault against Russell Brand came to light on Sunday, thanks to a joint investigation by Channel 4's Dispatches, The Sunday Times and The Times, the spotlight has all too often turned away from Brand himself and towards his past hangers-on. Anyone who once worked with him. Anyone who once admired and talked up his work. Anyone who may have so much as posed for a picture with him, it seems, is now considered to be tarnished, somehow or other, by his alleged crimes.
And so The Times thunders that 'Ed Miliband has hard questions to answer' about the Russell Brand scandal. Why? Because the former Labour leader put himself up for a 30-minute interview with Brand ahead of the 2015 General Election. The Daily Mail goes even further, demanding that Miliband 'apologise' for 'pathetically trying to court notorious womaniser and misogynist Russell Brand'.
Over on social media, practically everyone to the right of the Guardian's Owen Jones seems to have delighted in tweeting, retweeting and jeering at a picture of Jones arm-in-arm with Brand from almost 10 years ago, from a live Guardian event in London in 2014. Others have gleefully reshared a naff Guardian column Jones wrote ahead of the 2015 election, warning that the Tories 'should be worried' by Brand's endorsement of Labour.
Environmentalist George Monbiot has also been named and shamed, for dubbing Brand his 'hero of the year' in 2014 and lauding him as 'the best thing that's happened to the left in years'. Even the late left-wing blogger and cultural theorist, Mark Fisher, is getting it in the neck in some quarters of the web. Fisher defended Brand against public attacks in 'Exiting the Vampire Castle', his famous 2013 essay about cancel culture on the left. Brand also provided the voiceover for the audiobook of Fisher's Capitalist Realism.
I am no fan of Jones or Monbiot or Miliband. And their hyping up of Brand was clearly a major misjudgement, certainly as far as politics is concerned. The 'youthquake' that 'Milibrand' had desperately hoped for, and which Jones had so confidently predicted, never materialised in the 2015 election. And it was never going to. The spectacle of lame-duck Labour leftists trying to bathe in some of Brand's celebrity stardust was indeed cloying and pathetic – and was rightly recognised as such by many at the time, certainly by spiked.
Still, there is something more than a little unsavoury about the Schadenfreude some are enjoying following this weekend's revelations. The calls for Miliband to now face 'hard questions', or for Jones and other former Brand-backers to apologise, suggest that they are somehow culpable for Brand's alleged crimes. It implies they are misogynistic creeps by dint of association alone.
All of these insinuations treat consorting with Russell Brand as itself worthy of condemnation. This is despite the fact that he remains innocent until proven otherwise in a court of law. And it is despite the fact the allegations only came to light as recently as Sunday. Should Brand's former fanboys really have foreseen these allegations a decade ago, and kept their distance accordingly? Must they really be held to account for hanging out with a man who had not yet been publicly accused of anything criminal? This is a ludicrous demand, of course. In a civilised society, Russell Brand and Russell Brand alone has 'hard questions to answer'.
Those who are smearing the hapless Miliband and Jones probably think they are engaged in some sort of feminist crusade. That they are holding to account Brand's alleged enablers and fluffers. But this is nonsense. All they are really doing is seizing on these awful allegations to score political points on social media. They are exploiting these harrowing claims to titillate others in their Twitter tribe. They are playing a cynical and unedifying game.
To enquire about republishing spiked's content, a right to reply or to request a correction, please contact the managing editor, Viv Regan.