Only women can get pregnant
The GMC and the NHS are promoting gender pseudo-science.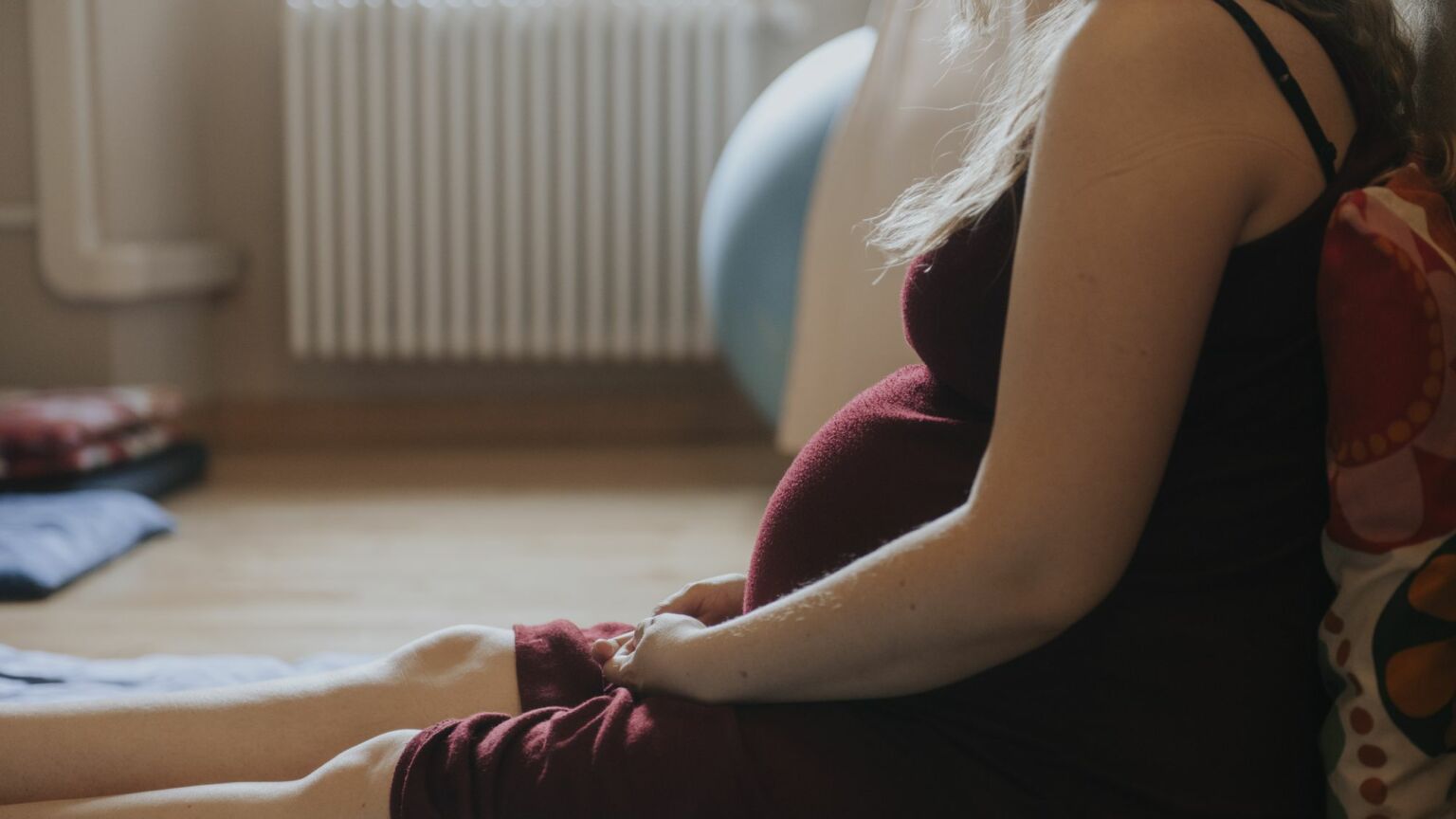 The General Medical Council (GMC), which strives to 'improve medical education and practice across the UK', has excised all mention of 'mothers' from its internal guidance for pregnant employees. It seems that pregnant women, who are robust enough to gestate a baby for nine months before pushing it out of their vaginas, are considered too fragile to cope with any mention of their female sex.
According to the Telegraph, the GMC's maternity policy was updated at some point earlier this year in order to make it more 'trans inclusive'. And it's not just the word 'mother' that has suddenly become 'problematic' in the eyes of the GMC. Its internal menopause policy is also careful to use 'gender neutral' language, defining the menopause as 'a natural event in some colleagues' lives during which they stop having periods' (my emphasis).
The idea that men can also get pregnant, or have periods and go through the menopause, is the sort of bonkers thing you might expect to hear from a students' union, not from respected medical professionals. The fact that the body that effectively sets the standard for healthcare in Britain has jettisoned basic biological facts shows how far the trans virus has eaten into the brains of those at the top of British institutions.
It would be comforting to imagine that this is a one-off, yet the GMC seems wholly committed to appeasing trans-rights activists. A video on its website offering advice on trans inclusion suggests that medical staff 'always ask about which hospital ward your patient would prefer to be on', instead of sending men to men's wards and vice versa. Predictably, the needs of other patients who may be expected to share a ward with someone of the opposite sex are disregarded.
Clinicians are also advised that they should simply update their patients' medical records if they say they are trans, and that there is no need to 'wait for a new NHS number or birth certificate'. This might be as simple as ticking a different box, but the ramifications are serious. Already there have been reports of males missing from lists for prostate-cancer checks and females not being invited for smear tests because their medical records no longer show their correct biological sex.
This mad brand of 'inclusion' has been eagerly put into practice within the GMC offices, too. Earlier this month, it was revealed that tampons are provided in the gents' toilets to accommodate any menstruating women who identify as men.
Gender ideology is now institutionalised in the NHS more broadly, too. Officials are constantly tying themselves in pretzels to satisfy the demands of the trans lobby. This week, it was reported that NHS England has drawn up plans for 244 new posts with a focus on diversity and inclusion. Plans seen by the Telegraph show the units where the jobs will be based have a staffing budget of almost £14million, including for 18 senior officials on six-figure salaries. That this is happening in a climate of stalling recruitment, strikes, ever-lengthening waiting lists and real-terms funding cuts to healthcare provision is the crowning insult to taxpayers.
In Britain today, all our major institutions are capitulating to trans ideology and are losing people's trust in the process. Railway passengers don't want to board trains painted in rainbows or to have their tickets collected by conductors wearing pronoun badges – they want low fares and to arrive on time. Parents don't want schools to teach their kids that there are 72 genders – they want their kids to leave school equipped with the knowledge they need to become well-rounded adults. And victims of crime want the police to catch criminals – not to persecute ordinary people for saying 'women don't have penises' on social media.
Ultimately, ordinary people downstream of so-called trans-inclusive policies deserve better from those at the top of our institutions, particularly within the health sector. Any medical professional who says men can give birth or go through the menopause ought not to be trusted. And any organisation that champions such lies is surely not fit for purpose.
Jo Bartosch is a journalist campaigning for the rights of women and girls.
To enquire about republishing spiked's content, a right to reply or to request a correction, please contact the managing editor, Viv Regan.