The fall of Russell Brand is no victory for women
Our attitudes towards sex have changed profoundly over the past two decades – and not always for the better.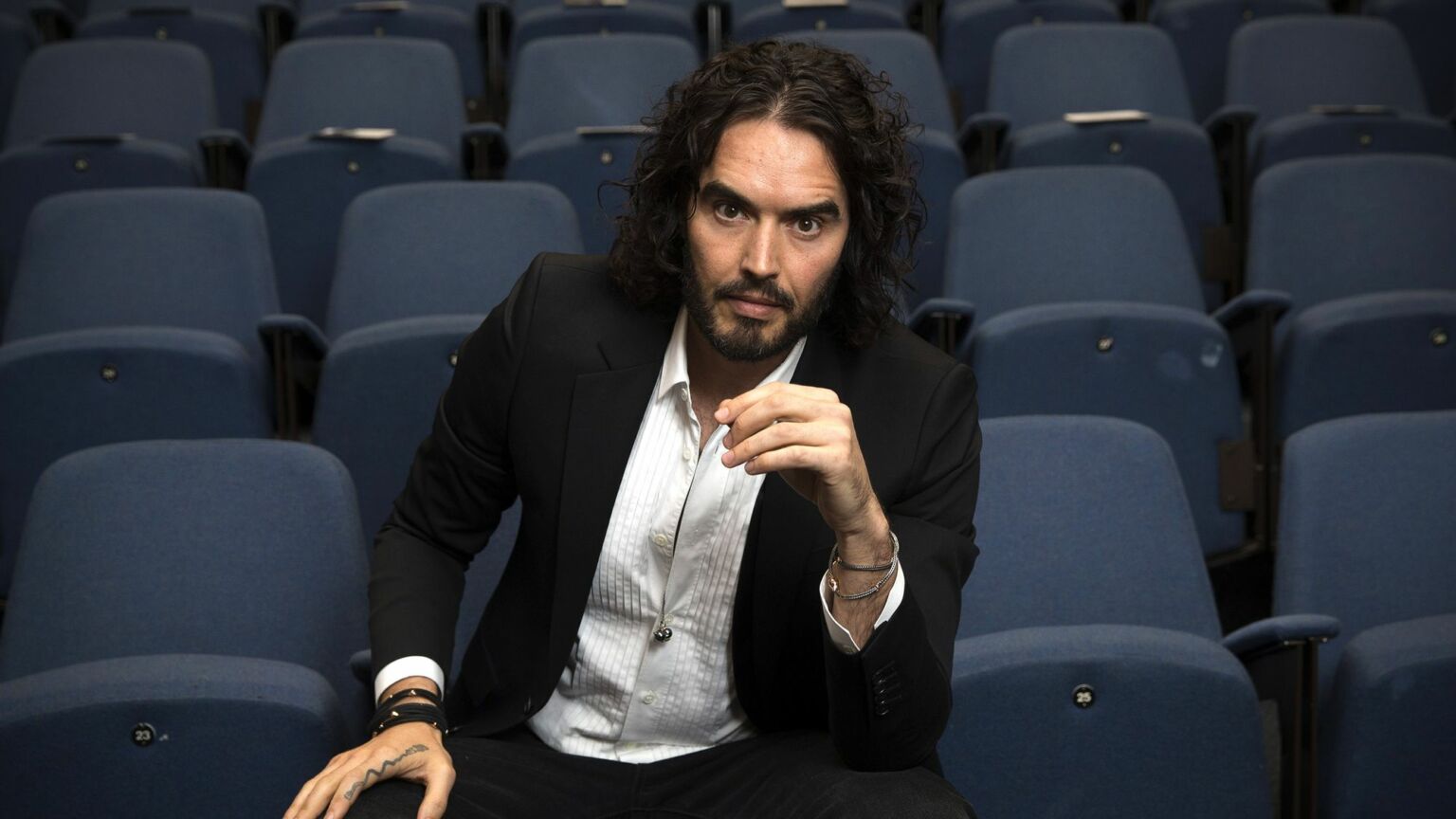 You have to hand it to Channel 4. Two decades ago, the broadcaster helped fuel Russell Brand's rise to fame. Now, it has removed all of the old programmes that feature him from its website. Back in the 2000s, Channel 4 gained viewers and revenue from Brand's lewd antics. Today, it is winning plaudits for its Dispatches documentary, which features women accusing Brand of rape and sexual assault. No matter what else can be said about the quality of its output, Channel 4 clearly still excels at riding the cultural zeitgeist.
As mainstream broadcasters now seek to distance themselves from Brand, it is worth remembering the role the media played in making him a star. In the mid-2000s, Brand was named the Sun's 'Shagger of the Year' three years in a row. He would later boast about 'bedding nine women in one evening'. 'Instead of taking someone for a date and then going to the pictures and then calling them, I was able to go, "Let's do sex right now!"', he said in a 2010 interview.
Today, many commentators are eliding this promiscuous public persona with the more serious allegations of criminality made against him. Yet, back in the 2000s, these antics weren't a barrier to Brand landing a BBC radio show, or starring in Hollywood films. Nor did it stop Brand from being elevated by left-wing commentators and outlets, apparently desperate for some of his stardom. He wrote columns for the Guardian and was asked to guest edit the New Statesman.
To gauge how much has changed in a very short space of time, we need only look to last month's Women's World Cup final. That two-second kiss Luis Rubiales landed on the lips of footballer Jenni Hermoso made for a global news story. After being subjected to endless international criticism, Rubiales was issued with a restraining order banning him from going within 200 metres of Hermoso. His position unsustainable, he resigned as president of the Royal Spanish Football Federation last week. Not that long ago, Brand's boasts of promiscuity helped launch him to stardom. Now, an over-enthusiastic peck on the lips can end a career and lead to court proceedings.
We need to ask whether this cultural shift has been in the best interests of women. Back in the mid-2000s, feminism was stuck between the Girl Power era of the 1990s and the Girlboss mantras of the 2010s. The antics of the Sex and the City women appealed to both ladettes and 'Lean In' feminists alike. And with the rise of lads' mags and reality TV – mainly spurred on by Big Brother (Channel 4, again) – women could find fame and fortune in being young, attractive and 'up for it'. It might not be fashionable to say it today, but for many young women, this was a time of fun and freedom, rather than exploitation and abuse.
All of this changed in 2017. The #MeToo movement took off when high-profile allegations of sexual assault were made against film producer Harvey Weinstein. The focus quickly shifted to denouncing a much broader range of male behaviour – ranging all the way from rape to unwanted knee-touching. We see this reflected in the Russell Brand scandal, where the most shocking accusations against him – of rape and sexual assault – appear alongside allegations of non-criminal misconduct and instances of consensual but regretted sex.
Women were also expected to change after #MeToo – to play the role of the victim. The very same television channels and newspaper columns that once titillated audiences with stories of drugs, booze and sex instead began to feature distraught tales of women being destroyed by an inappropriate remark or an unwanted look. Women went from being sexual objects to sexual victims.
Some will no doubt argue that this is progress; that men are being held to account and women are being given a voice. But let's get real. Going from Girl Power to victim feminism in the space of two decades is no great leap forward for women.
Far from recognising women's agency, victim feminism brings with it calls for more policing of the interactions between men and women. Fear and mistrust rule the day. The current fashion for trashing the sexual revolution leaves women not empowered but infantilised, presumed to be in need of consent classes at university, chaperones on dates or intimacy coaches on film sets.
Until Russell Brand is found guilty of a criminal offence, we must assume he is innocent. This means taking the criminal allegations made against him seriously while, at the same time, not automatically believing those who claim to have been sexually assaulted by him, simply because they are women. With more women now coming forward with accusations against Brand, we need to maintain this scepticism.
We must also avoid blurring the lines between criminal and non-criminal behaviour. It does neither women nor men any favours if regretted sex is reassessed decades later and declared to be non-consensual. The Dispatches documentary even mentions young women calling up Channel 4 producers to complain about Brand sleeping with and then not calling them after – as if such behaviour has anything to do with the criminal offences he is being accused of.
Take a step back from the Russell Brand scandal and you see that a clear cultural shift has taken place – not towards treating victims with respect, as is so often claimed, but towards treating all women as victims. As Channel 4 knows only too well, sex still sells. Only now, it is tales of victimhood rather than tales of promiscuity that are in demand. In no way should this be dressed up as a victory for feminism or for women.
Joanna Williams is a spiked columnist and author of How Woke Won, which you can order here.
To enquire about republishing spiked's content, a right to reply or to request a correction, please contact the managing editor, Viv Regan.