Banning 'trans conversion therapy' is a threat to gay kids
We are teaching a generation of children that if they do not conform to gender stereotypes they were 'born in the wrong body'.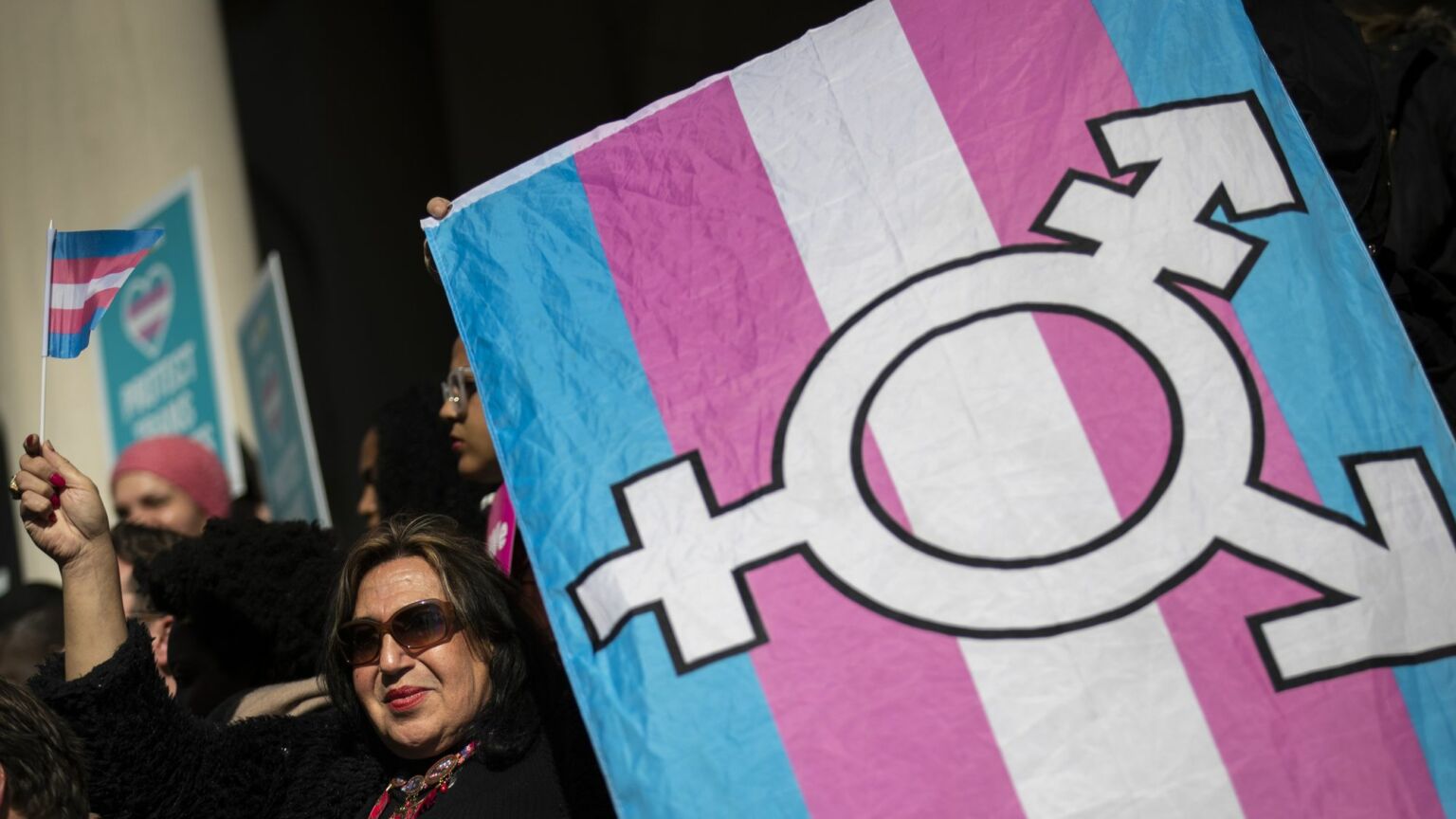 'Almost all faith has now been lost in the government's pledge to ban so-called conversion therapy', announced Paul Brand of ITV News last week. Earlier this year, the UK government promised to ban what are sometimes called 'LGBT conversion practices', but time has now run out to publish a draft bill before the King's Speech in November.
Clearly, Brand likes to think of himself as on the 'right side of history' – as part of the tribe that is trying to ban a vile and outdated practice. But he should rest assured. What most people think of as 'conversion therapy' – electric shocks and suchlike, used in a barbaric and futile attempt to turn gay people straight – hasn't been practised in the UK since the 1970s. History has already consigned it to the dustbin.
So, if this practice no longer really exists, why do we need to ban it? And if there are still a few religious zealots out there, who are trying to turn gay people straight, then why is the proposed ban so controversial?
The only controversial part of the bill is that it would apply to so-called conversion practices not just in relation to someone's sexuality, but also in relation to their gender identity.
Of course, all sane people agree that gay conversion therapy is monstrous. Sexual orientation is a fact of life. It is who you are attracted to – men or women or both. If a teenage girl consults a therapist because she is distressed about her lesbian feelings, the therapist should naturally accept that this is her sexuality and help her to feel comfortable about it. That is not controversial.
But those who want 'conversion practices' to be banned for gender identity are asking for something entirely different. If a teenage girl consults a therapist because she says she is a boy, campaigners say the therapist must immediately accept (or 'affirm') her claim. And if she wants puberty blockers to stop herself developing into a woman, then the therapist must refer her to an endocrinologist who can administer the drugs. Later, she can be referred to a surgeon to have her breasts removed.
According to the gender ideologues, anyone who even questions how the girl arrived at the conclusion that she is a boy is not a good 'ally'. Worse still, such people – whether they are therapists, teachers, priests or even parents – are said to be guilty of 'conversion practices' and should be punished.
Advocates of the ban have been very clear that they want to outlaw even the most mild of exploratory conversations. MPs have praised similar bans introduced elsewhere – such as the one in Victoria, Australia, where giving exploratory talking therapy to a person claiming to be the opposite sex can land you with up to 10 years in prison. As a result, therapists steer clear of children who are distressed about their gender and young people can't get help. This is a disaster from every angle.
The ban on 'gender-identity conversion practices' seeks to outlaw essential exploratory conversations – not only with therapists, but also with other trusted adults. This is a pernicious goal.
It is well-documented that most young people who do not conform to gendered stereotypes are likely to grow up to be lesbian, gay or bisexual. Yet today, under the influence of the internet, 'gender non-conformity' is being misread as trans identity.
As a result, actual, obnoxious LGB conversion practices really are taking place – all over TikTok and YouTube and in schools. Girls with short hair who like sports and who are attracted to other girls are being told that they are actually straight boys. Gentle boys, who prefer dolls to cars and are attracted to other boys, are being told that they are actually straight girls. Both are being pushed towards irreversible 'gender affirming' treatments that can mean a lifetime of pain and regret.
And do the virtue-signalling, 'right side of history' lot want to ban these practices? Perish the thought. This is the grim irony of those demanding a ban on 'conversion therapy' – they would condemn untold numbers of young gay people to precisely the kind of suffering they claim to oppose.
Bev Jackson is a co-founder and trustee of LGB Alliance. Follow her on Twitter: @BevJacksonAuth
To enquire about republishing spiked's content, a right to reply or to request a correction, please contact the managing editor, Viv Regan.