Keir Starmer's plot to drag Britain back to Brussels
The Labour leader's migration plan reveals he's as starry-eyed about the EU as ever.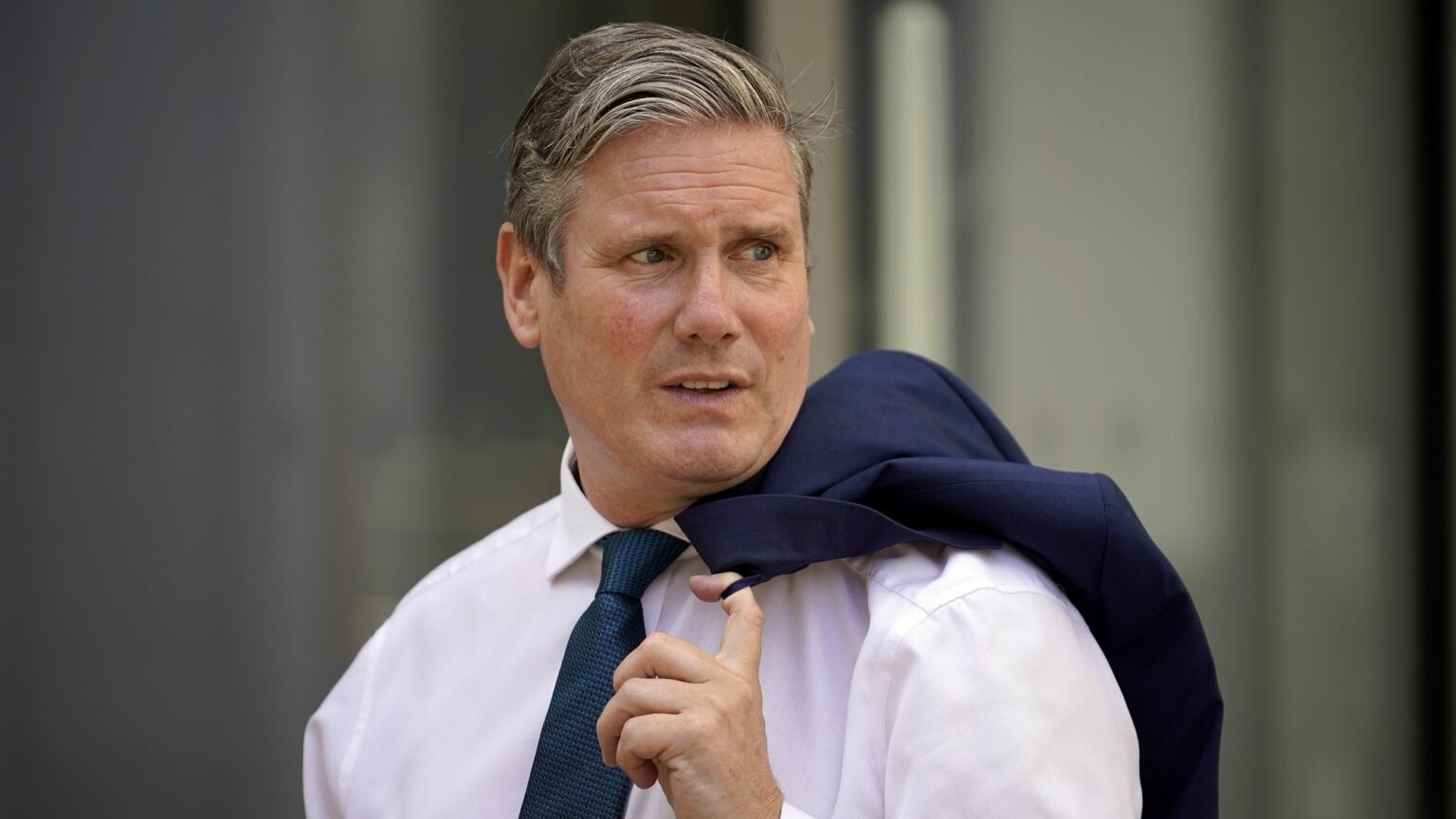 There was a time not long ago when UK Labour leader Sir Keir Starmer would try to pose as a born-again Brexiteer. 'Brexit is safe in my hands', he said last year, as he vowed that a future Labour government would not take Britain back into the EU or any of its major institutions. He even spoke of 'taking back control', consciously adopting the slogan of the 2016 Vote Leave campaign. All of this was to try to reassure those Red Wall Brexit voters that Labour would not betray them (again) by seeking to reverse the result of the EU referendum – just as it did in the 2019 election, when Labour campaigned for a second EU vote and got handed a historic defeat as a consequence.
Yet Starmer's latest proposal on migration suggests that he is as starry-eyed about the EU as ever. This week, speaking at the Hague in the Netherlands, he suggested doing a deal with Brussels that would involve the UK taking a quota of asylum seekers from the continent. This, Starmer hopes, would encourage the EU to take back those migrants who cross the English Channel in small boats.
The very fact that Starmer has so quickly turned to Brussels to try to solve Britain's migrant crisis is extremely revealing. The Labour leader could well be the only politician in Europe to have a positive view of the EU's asylum system. Even seasoned Brussels officials admit that it is 'broken'. Member states have been trying to negotiate a new migration pact for the past seven years. They are still no closer to finding agreement on a policy that could disperse asylum seekers more evenly throughout the bloc.
Indeed, if Britain's past experience with the EU asylum system is anything to go by, then Starmer's plan is a non-starter. As Patrick O'Flynn notes in the Spectator, during the whole of 2019, when Britain still had a returns agreement with the EU, only 21 people were returned from the UK to France. To put that in context, so far this year over 23,000 people have crossed the English Channel in small boats.
Of course, Starmer thinks he can improve on this low returns figure by offering a quid pro quo to Brussels – by accepting a quota of migrants. This is significant. Not because of the number of new migrants it might mean bringing to the UK, which remains to be seen. (Home secretary Suella Braverman claims the EU will send 100,000 people per year; Labour has dismissed this as 'nonsense' and 'desperate'.) But because the UK has always refused to accept migrant quotas from Brussels, even when we were full-on EU members. Starmer's policy, therefore, would lead the UK to become even more deeply entrenched in the EU's asylum system than we were before we left.
The man who wants to be our next prime minister seems to think that the EU is the answer to all of the UK's problems – even in an area like migration. This is deeply worrying. Our Remoaning classes love to pose as defenders of migrants, but the truth is that the EU's migration policies have not only failed on a practical level – they have also led to a humanitarian catastrophe. Many of the EU's external migration policies make Suella Braverman look like Mother Teresa.
Starmer's beloved EU deploys incredibly brutal methods to keep non-Europeans out of 'Fortress Europe'. This includes paying dictators and militias to police the borders of northern Africa. Migrants detained in EU-funded centres in Libya have allegedly been tortured and sold into slavery. Brussels' latest migration deal has been struck with the overtly racist president of Tunisia, who has led a brutal crackdown on sub-Saharan migrants. Yet all of this is out of sight and out of mind to Starmer and his fellow Labour Remainers, for whom the EU can do no wrong.
That Starmer plans to go crawling back to Brussels is hardly a surprise. He was, after all, the architect of Labour's disastrous second-referendum policy during the Jeremy Corbyn years. And his top team in Labour share the exact same pro-EU views. Take shadow foreign secretary David Lammy, who once said that the ERG faction of pro-Brexit Tories were worse than the Nazis. Or take shadow chancellor Rachel Reeves, who warned in 2016 that Britain could 'explode' into 'rioting' if the Brexit vote was not respected, only to come out two years later in favour of re-running the referendum. Labour is an institutionally pro-EU party.
Starmer may not be talking openly about rejoining the EU, or signing up to Single Market and Customs Union rules. But he is continually finding new excuses to cosy up to the EU and to bring Britain back into Brussels' orbit.
We Brexiteers and democrats must be vigilant. Brexit certainly isn't safe in Starmer's hands.
Fraser Myers is deputy editor at spiked and host of the spiked podcast. Follow him on Twitter: @FraserMyers
To enquire about republishing spiked's content, a right to reply or to request a correction, please contact the managing editor, Viv Regan.