The Remainer outrage over Horizon is entirely confected
The EU science scheme is really not all it's cracked up to be.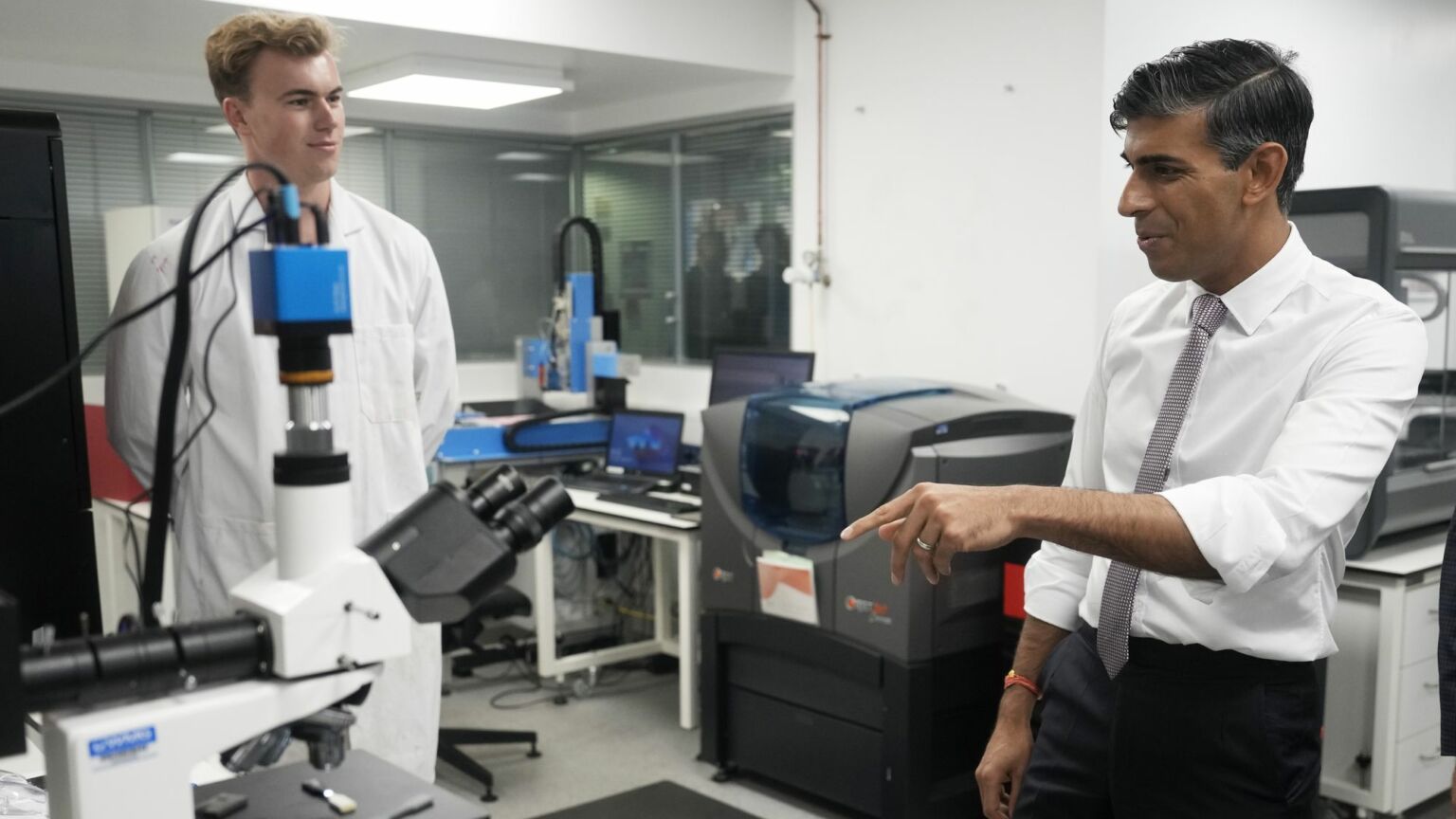 UK prime minister Rishi Sunak has finally done a deal with the European Union to let Britain back into Horizon Europe, the EU's flagship £81 billion research and development (R&D) programme.
For Labour leader Keir Starmer, this is not good enough, because it's taken 'far too long' and British scientists have 'lost two years' of precious funding. Shadow foreign secretary David Lammy says the UK's exclusion from Horizon has already prompted researchers and companies to take 'their jobs and expertise elsewhere'. Martin Rees, the Astronomer Royal, says the past two years were an 'unconscionable delay in reaching agreement'.
Perhaps it did take too long for the UK to rejoin Horizon. But what Labour and the Remainer media seem to ignore is that the delay in rejoining was due, above all, to EU intransigence rather than Brexit. They conveniently forget, for example, that in 2021 the European Commission threatened to block British access to Horizon projects in quantum computing, space technology and artificial intelligence – all on the spurious grounds of military security. They forget, too, how Brussels delayed collaboration with British science because of the UK government's position on a completely separate issue – namely, the Northern Ireland Protocol.
Other claims from Labour and the Remainers are similarly dubious. Has Britain really lost out on two years of innovation? The UK will pay in £2.2 billion a year into Horizon, and will be reimbursed by the funding of projects that it pitches for and wins. The absence of this money was bad news for particular UK projects, for sure. But it was hardly a catastrophe for UK science in general. UK expenditure on R&D in 2020 was £26.9 billion, which was later revised up to £43 billion. Horizon really doesn't contribute that much financially.
It may be true, as the BBC's science correspondent, Pallab Ghosh, reports, that 41 out of 337 of Britain's 'best scientists' left the country after Brexit because of their inability to take up the EU's 'top grants'. But given it has been seven years since the EU referendum, 41 scientists over that time isn't exactly a huge loss.
The real problem with UK R&D has not been Brexit, but poor levels of domestic expenditure on science and technology. Using Office for National Statistics and World Bank data, the Institute for Public Policy Research, a Labour think tank, pointed out last year that the UK's levels of R&D investment had fallen by a fifth between 2014 and 2019, from 4.2 per cent of GDP to 3.4 per cent. According to provisional figures for 2020, it then fell to just 2.93 per cent. Now compare that with the figures for Germany, Japan, the US, South Korea and Israel in 2021: 3.13, 3.3, 3.46, 4.93 and 5.56 per cent of GDP respectively.
Of course, funding for R&D does not guarantee success. Poor management on some projects, and bureaucratic regulation on many more, hardly helps. But for all the successive British prime ministers donning white coats and protective visors for video clips made in imposing laboratories, the fact is that British politicians know little and care even less about science and the funding for it. That's been the real problem over recent years – the lack of domestic political commitment to promoting R&D.
Moreover, it's worth asking whether Horizon is really such a great boon to science and technology. The last Horizon programme (2014-20) was focussed on moving towards a 'post-petroleum society' through 'sustained changes in lifestyle' – for example, meat-free steaks and non-dairy ice cream. Given such paltry, climate-obsessed ambitions, it should come as no surprise that there has long been a big gap between the sophistication of EU science and the EU's pretty terrible products and services. As Robert-Jan Smits, a former EU research and innovation director-general, admitted in 2017: 'We have not had radical, disruptive innovation in Europe.'
Remainers' outrage over Horizon is entirely confected. They are using it as yet another stick with which to beat Brexit. If they really cared about advancing scientific research they would be focussing their efforts on raising the UK's domestic R&D levels, not banging on about this rather limited, unambitious EU programme.
James Woudhuysen is visiting professor of forecasting and innovation at London South Bank University.
To enquire about republishing spiked's content, a right to reply or to request a correction, please contact the managing editor, Viv Regan.