No, America is not 'unsafe' for LGBT Canadians
Canada is waging an absurd propaganda campaign against trans-sceptical US states.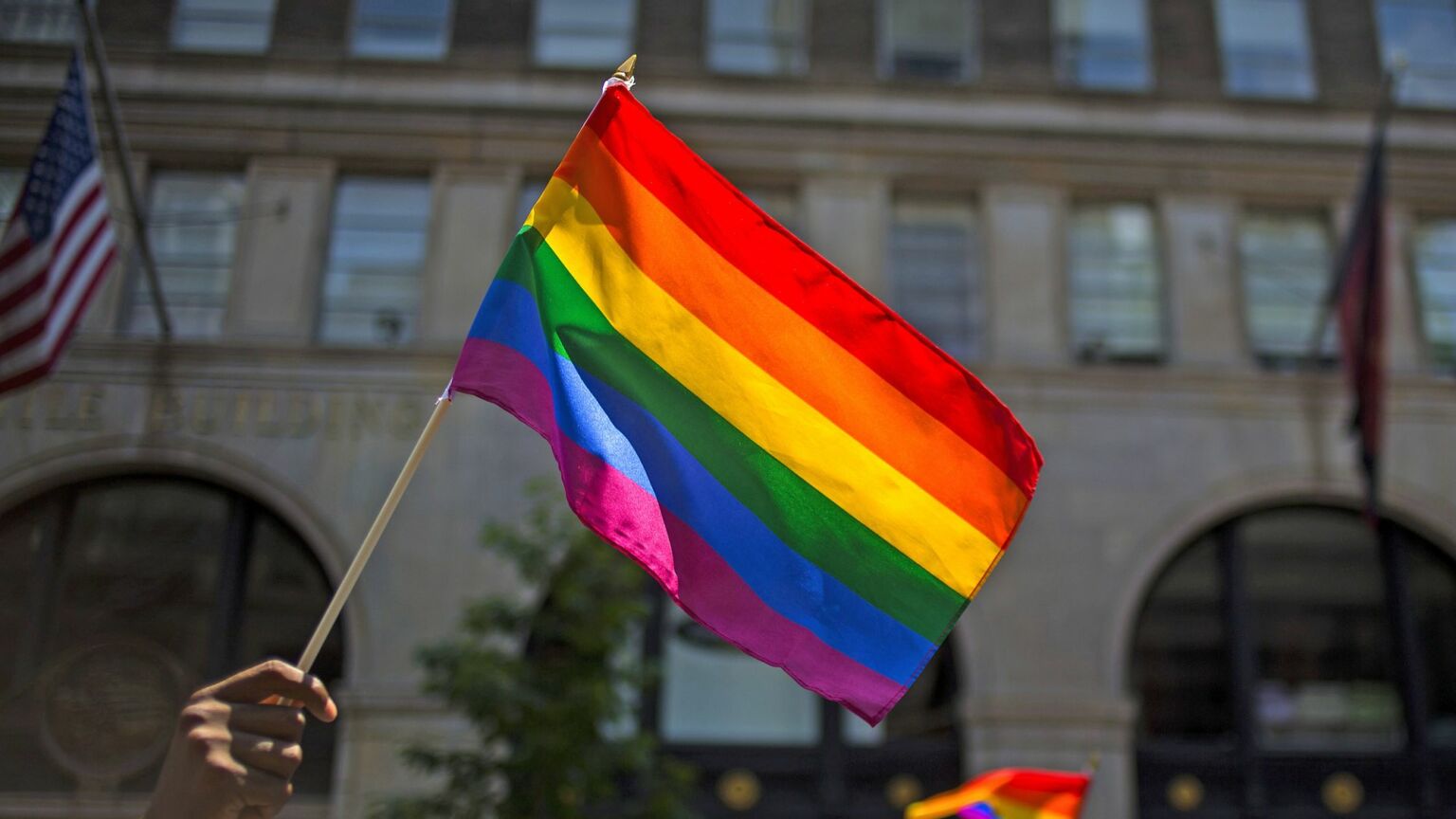 Global Affairs Canada, the Canadian foreign office, issued a travel warning last month, suggesting that 'LGBTQ+ travellers' think twice about heading south across the border to the land of the free. 'Some [US] states have enacted laws and policies that may affect 2SLGBTQI+ persons', the notice reads. 'Check relevant state and local laws', it advises, although no specific state laws or policies are mentioned.
In truth, there are no anti-gay laws in the United States. On the contrary, there are numerous laws protecting people from discrimination based on sexual orientation, for example, in the workplace. A large majority of Americans support same-sex marriage, including conservatives and Republicans. Pride is celebrated seemingly all year round, with no disruptions. I find it difficult to believe that, in this day and age, gay and lesbian people would really have to think twice about visiting the US. So what is the Canadian government's warning really about?
Further explanation from Jérémie Bérubé, a spokesman for Global Affairs Canada, gets us a little closer to the truth. 'Certain states in the US have passed laws banning drag shows and restricting the transgender community from access to gender-affirming care and from participation in sporting events', he says.
The old alphabet trick strikes again! Here we see how lumping T together with LGB allows the woke ideologues of the Canadian government to frame reasonable concerns about, for instance, minors accessing puberty blockers, cross-sex hormones and 'sex change' surgeries as an attack on a marginalised population – namely, the alphabet people, or the ever-expanding '2SLGBTQI+' community.
Truthfully, gay rights have little in common with what are now called 'trans rights'. The whole point of homosexuality is that you are attracted to the same sex. You need not change a thing about your body. By contrast, identifying as trans demands you not only change your body, but also that you claim to be an entirely different person – that you adopt a different name, different sex, different pronouns. You must remake yourself to be yourself. You are even expected to lie about your past. An individual born male but now identifying as female, we are often told, was 'always a girl', just trapped in the 'wrong body'.
The gay-rights movement asked the world to accept people as they are. Today's trans-rights activists tell us we must accept people as they aren't. And so a man can be a lesbian, despite having a penis and heterosexual inclinations. A girl can be a boy, despite her female biology and chromosomes. A father can become a mother, despite his inability to give birth. This modern version of 'acceptance' demands that we accept the impossible. Any pushback against this gets framed as an attack on the human rights of 'LGBTQ+' people.
The US-based Human Rights Campaign (HRC) claims, in hyperbolic fashion, that 'extremist lawmakers in state houses across the country continue advancing a record-breaking number of anti-LGBTQ+ bills in state legislatures'. The HRC tallies 520 pieces of legislation introduced this year in America that 'limit' the rights of 'LGBTQ+' people or 'erase' them entirely. However, as the HRC's own press release makes clear, all of these supposedly 'anti-LGBTQ+' bills are to do with things like the medical transitioning of kids, protecting women and girls' sports, and keeping males from accessing bathrooms and changing rooms designated for females. In other words, these 'extremist' laws are aimed at safeguarding kids and protecting women and girls from male predators. They have precisely nothing to do with the rights of gay or lesbian people.
Those who claim that laws protecting kids and women's sex-based rights are 'extremist' and that 'LGBTQ+' people may face 'discrimination' in certain American states really do insist that keeping men out of women's changing rooms is hateful. They believe there is a human right to claim to be the opposite sex. They think minors should be allowed to chop off their body parts and take harmful drugs that prevent them from developing properly, with no questions asked. They are the real extremists here. But by lumping in the T with the LGB, the trans lobby is able to disguise its true intentions. It is this sleight of hand that has enabled the trans-activist Canadian government's absurd fear-mongering campaign over what are some clearly sensible US laws.
If it is of any comfort, the truth is that everyone is 'safe' to travel to the United States – whether you are LGB or indeed T or any other letter of the alphabet. But while there, you may find some Americans don't subscribe to the same religion as you. Some people in some states might not view your penis as female, and some might decline to call you 'they / them'. It's okay. You'll live. Hopefully, one day, in reality – with the rest of us.
Meghan Murphy is a Canadian writer exiled in Mexico. Follow her writing and podcast on Substack.
To enquire about republishing spiked's content, a right to reply or to request a correction, please contact the managing editor, Viv Regan.